Lots of activity on St. Joseph's Indian School's campus today. Despite freezing rain and treacherous icy roads, Chamberlain's Chamber of Commerce hosted fourth, fifth and sixth grade girls basketball tournaments at the three gyms throughout town. St. Joseph's hosted the sixth grade action. All of our teams got in three games to end the season. None of them won the championship, but all hustled and played hard.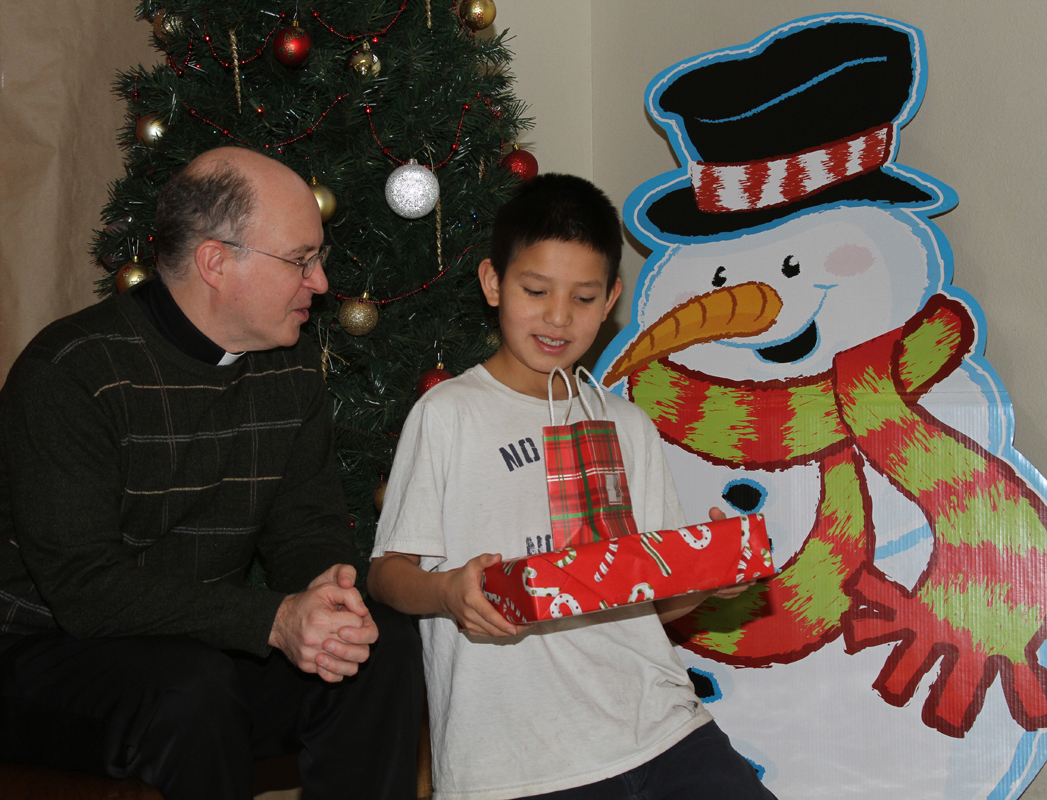 Today's big event was the Christmas Store. All the children had a handful of tickets which they could use to "purchase" different items that donors have sent in. They picked up sweaters for grandpa and clothes for a baby sister, necklaces for mom or a stuffed animal for a younger brother. Once they loaded up their plastic garbage bags with a dozen items or so, they came to the skate room, where Santa Claus waited to greet them, and generous volunteers helped them wrap all the presents to take home and share with their loved ones. Staff also baked lots of Christmas goodies for snacks throughout the day. Each of the nineteen homes had about 20 minutes to do their shopping before the next group came in. The kids are excited and look forward to it, and staff enter into the spirit of the season. Several high school students also helped decorate the room and wrap presents, teaching them to give back to their younger relatives.
Tonight the Chamberlain Area Churches Choir performed a lovely Christmas Cantata in our Chapel. I sat next to the Rooney Home boys (6th-8th grades) but didn't see any other Lakota students in the church. I was feeling bad that more of the kids couldn't enjoy the lively harmonies and inspiring message. The Cantata was close to our primary students' bedtime, so I understood. But then, I heard clapping coming from the choir loft. There was a lively group upstairs, wearing pajamas and bath robes, so they could go right from church to bedtime when all was finished!
There are advantages to having lots of connecting walk ways on our campus. And the choir seemed tickled and appreciative that our students were able to participate.