I can't believe March is here already and we have started the fourth quarter at St. Joseph's Indian School. WOW, time really flies when we are having so much fun!
We had a lot of fun when we celebrated Read Across America Day on March 1.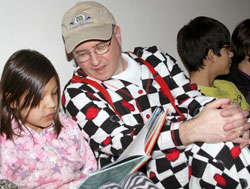 The Lakota students loved the time they were able to spend reading to each other and to Fr. Steve in the school hallways. They also enjoyed ice cream treats at the end of the day.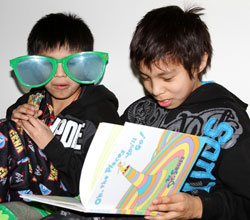 Our eighth grade girls were able to miss a day of school last week and attend GEMS (Girls Engineering Math and Science) in Sioux Falls, South Dakota. They enjoyed not being in school for a day, but the real enjoyment was being able to attend a session on makeup. Imagine that with teenage girls! They also were able to visit other booths related to engineering and science.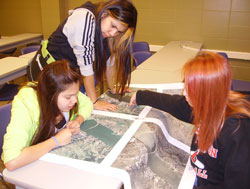 Staff and students are gearing up for St. Joseph's Spring Break which will start on March 22. We are looking forward to having an educational morning at the Recreation Center doing a Science/Weather program called Tornado Alley, which features a 3D movie! This will be a great start to Spring Break.
When the students return on Easter Monday, they will return to an Easter Egg hunt for the younger students (Grade 1-5) and the older students (Grades 6-8) will have a picnic dinner in the Fisher Home driveway, weather permitting. Considering our weather the past few weekends has been snow and rain, we will hope and pray for better weather on Easter weekend.
The staff would like to thank all of our donors for the help, support and encouragement that our students receive throughout the year.
"Experience Jesus' presence each moment. Pray as you enter each place, welcoming Christ to touch and to heal. Embrace God and the way God touches your life again and again."