After Christmas, Halloween is probably our kids' favorite holiday.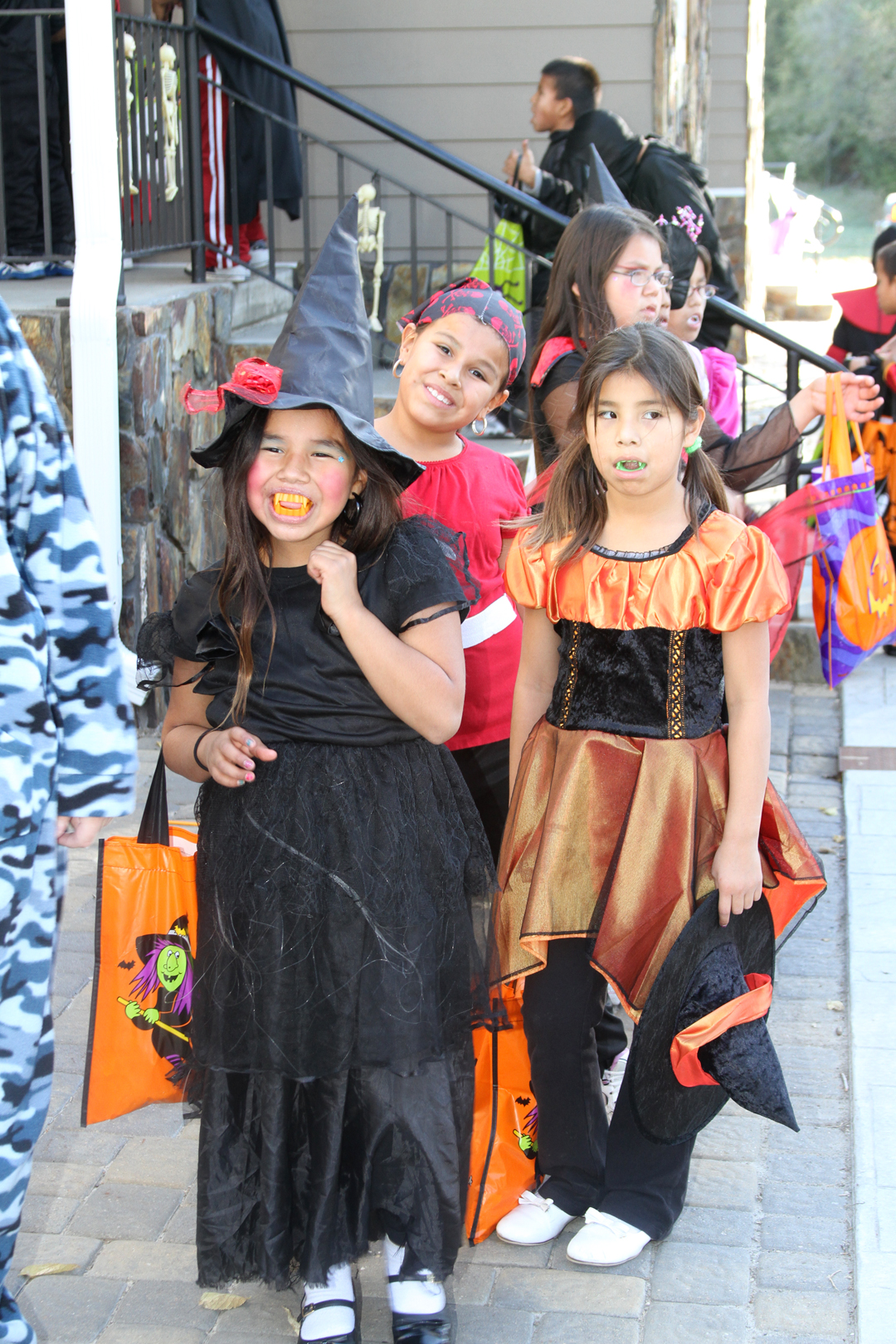 When I made the rounds at school today, many of the students jumped at the chance to wear their costumes to class. Most of the boys went for the scary look, while the girls went for more glamorous looks, like princesses. There were some fun and creative costumes as well.  Staff got into it as well. At the chow line in the dining hall, Sponge Bob and Gumby dished out trays of food. My favorite was a group of 7 staff from central offices who dressed up in a Wizard of Oz motif. Besides Dorothy and Toto and their trusty companions, we also had a yellow brick road and a twister, portrayed by Julie, who is of course originally from Kansas.
After school, kids came around to the offices trick or treating. We coordinated efforts with food services to pick some healthier snack foods, and I gave Scooby Doo whole grain cinnamon snacks. In the evening, the homes that wanted to could also go around town for a bit.  The houseparents collected the treats at the end of the day and the students will get them a few at a time instead of bingeing over the next couple of days.
The Grand March was held in the rec center. Students were judges in three categories – funniest, scariest and most creative. Many pumpkins were also on display that had been creatively carved and painted. Besides individual prizes there were prizes for the collective decorating that went on outside the homes. Some earned free movie tickets to be enjoyed later.