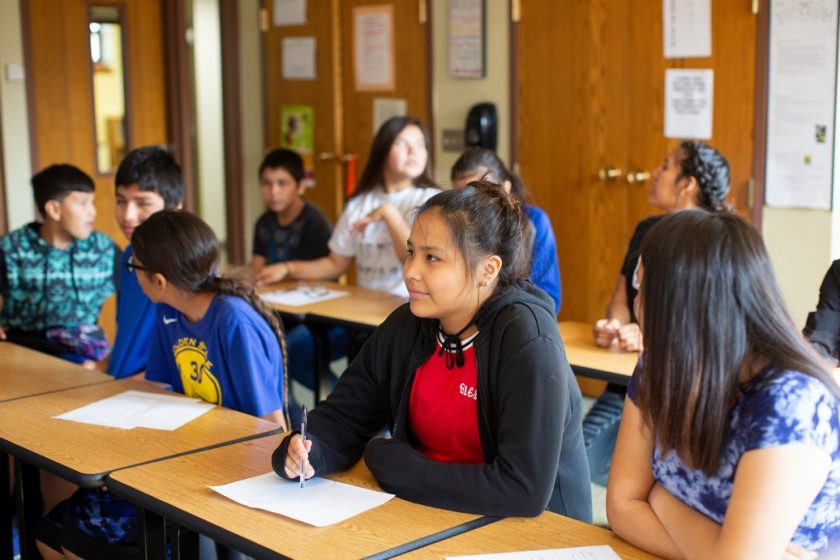 How do we define success?
Most industries have statistics and quotas to show growth, success and progress. Most are able to find success in a linear fashion with a detailed plan. In our line of work at St. Joseph's we have statistics and numbers, but I don't know if they show the full story to our work.
How to quantify the molding and development of human potential? It's a question faced in the Social Work and Human Services fields.
I start with that to lay a foundation for the following story:
It's Friday and I am tired. It's been a long winter and there is snow everywhere – blah blah blah. How else can I frame this feeling of fatigue? It sets in from time to time – the feeling of your soul being heavy and your bones being weary.
On this particular Friday morning, I left campus to get a pop and refresh my mind. I thought it would be just a quick break to refocus for the day.
I drove to a local gas station to purchase what I wanted. As I was paying the bill, I heard someone say my name. I turned around and it is one of our former St. Joseph's students. I was excited to see him and he gave me hug. He looked well, but there was something different about him. I wasn't quite sure why at first and couldn't put my finger on it.
I asked him what he was doing traveling in this terrible winter weather, and he told me he was on his way from Pierre to Sioux Falls with his girlfriend and new baby. He asked me if I wanted to see his child… of course I did! He led me out to his vehicle and showed me his one-month-old baby. My former student was now a parent.
My former student is beaming with pride with a wide smile from ear to ear as he shows off his new child. He tells me all about the baby and medical issue they are facing with the baby. My heart goes out to him, his girlfriend and child, but I can see he is facing this challenge with courage and strength. He is leading his family.
Time was short and they had to get back on the road. I wished them well, told him to drive safe, said goodbye and then I headed back to campus. On the way back I offer up a little prayer for the family.
When you have done this type of work for a time, your soul can become heavy and you can lose focus on what success looks like. Sometimes you get stuck in the details of the everyday grind.
I'm not sure how to claim success in this work, but to see this former student being a decent human being, living the best life he can and taking care of his family – that feels like success to me. He made the transition from a somewhat rowdy kid to a responsible adult. It's what we hope for all our students to experience.
I'm really glad I made that trip to a local gas station. It helped realign my thinking and remember no matter what the world tries to tell us, at the end of the day it's about people – not numbers. It might take weeks, months or years to see progress, but we are making a difference in the lives of young students who will grow-up to be mothers, fathers, professionals – so many different things.
If we can lay the foundation for our students to be caring, kind and decent humans to others … isn't that the most important thing of all?
Frank
St. Joseph's Residential Coordinator, 7-8th grade