Some of our donors generously remember St. Joseph's Indian school in their estate planning. A couple of times since I've been here we've actually been willed a home, which we then sell and put the funds toward our endowment.
We recently received word that we were left a house in Germany! I'm sure there will be a few more complications selling that property than we're used to, but the gift is greatly appreciated and will go to a good cause – helping the Lakota (Sioux) children.
Our network of support continues to astound and amaze me.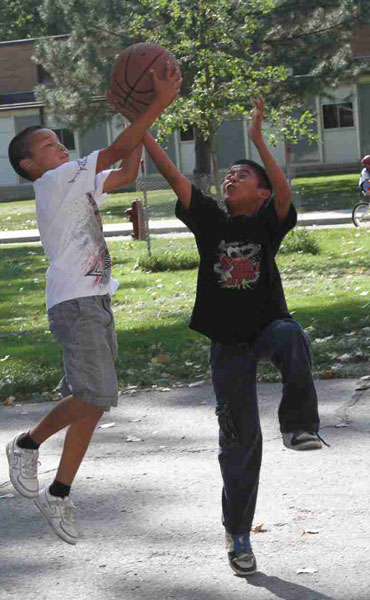 Our newest staff members from our Donor Care Center in Sioux Falls, South Dakota, were recently on campus for orientation. While some people who work phones and answer email have high turnover rates, my hope is that they stay for the long term like so many other staff. Though they won't work directly with the Lakota (Sioux) children and will be more in touch with our donors, they are very much an important part of our mission at St. Joseph's. I look forward to getting to know them as we work together to accomplish great things.
Later in the day, I spoke to a donor who found out we are planning to build an outdoor basketball court this summer. He offered to pay for the whole thing as a memorial to his brother. I know our Native American students will love it when that goes up next to the junior high homes! Our Planned Giving office frequently helps people who want to give memorial gifts.
Wopila tanka – many thanks – for sharing so generously with the Lakota children!