Every Tuesday for the next few months, we will be highlighting one of our 20 homes on St. Joseph's campus.

Here at St. Joseph's, we provide nationally-accredited home-away-from-homes for Native American children in grades one through twelve.

There are no dorms at St. Joseph's. Children live in one of our campus homes with two specially-trained houseparents. They live and play together as any family would. The boys and girls learn life skills and enjoy spending time with their 'St. Joseph's family'.
St. Joseph's Carola Home is one of our High School Boys Homes on campus.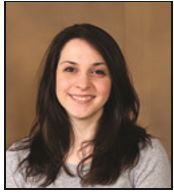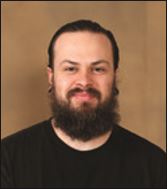 Jessica and Tim are Carola's 6-day houseparents. To help you get to know them more, we asked Jessica to send us an introduction:
"This is our 5th year at St. Joseph's. We started out as 3-day houseparents in the Carola and Sheehy Homes. The following year we became 6-day houseparents in the Carola Home and have been here for 4 years.
Tim and I are originally from Pennsylvania.  We both grew up in Beaver Falls, which is about 40 minutes outside of Pittsburgh.  Go Pens!
Right before moving to South Dakota, we were living and working in Philadelphia—Tim was a Chef and I was a High School Librarian for the School District of Philadelphia.  I loved my job as a librarian, but the school district was making cuts and my job was on the line.  Since we were expecting our first child, we needed to begin looking for other jobs.
My parents had been houseparents at the Milton Hershey School in Hershey, Pennsylvania and houseparenting was something I had been interested in my whole life.  I have known about St. Joseph's since I was 12 years old, so I suggested to Tim that we should apply.
As a short background to my family's history with St. Joseph's, my Great Grandmother was a donor and would often give my sisters and I the little dreamcatchers and other gifts they would send her.  I remember reading the pamphlets and children's stories/reflections and often thought how neat it would be to work there.  God works in mysterious ways.
We applied, interviewed in April of 2012, and were offered a job the next day.  The rest is history!
We have recently welcomed another child into the world; our girls are born and raised (thus far) South Dakotan.  We view our job as a calling from God and our life's mission.  We came here expecting to stay and intend on being lifers as long as God wills it.
After seeing my husband struggle through a profession that was once a passion, it is nice to hear him say that working at St. Joseph's is the best job he's ever had and to see him thrive.  He is an awesome houseparent and role model to our Carola guys and I couldn't be prouder. I love working with my husband and having my daughters with us. The best part is I always wanted to be a mother of a large family and St. Joseph's has gifted that to me."
Here are a few fun facts about the boys of Carola Home:
FAVORITE ACTIVITIES:
The boys in the Carola Home enjoy watching movies together. Some of their favorite films are Remember the Titans and Sandlot.
Jessica and Tim often will find a film with a motivational, spiritual and/or positive message and watch it during their Evening Prayers. After the film finishes, they take time to discuss what was learned from the film and how they can apply it to their daily lives.
Every two years, the Carola boys take a trip to Minneapolis, Minnesota. They really enjoy this trip! This past year, they went to Valley Scare at the Valley Fair Amusement Park and had a blast going through all of the haunted houses and walks.
WEEKEND FUN:
When the weather is nice, the boys enjoy going on walks and hikes. They also enjoy visiting White River.
FAVORITE FOODS:
They boys enjoy Jessica's spaghetti and meatballs (an old family recipe).
They also appreciate Tara's baked goods, especially her chocolate cake with M&M's.
HOME TRADITIONS:
Every year, the boys visit P.A.W.S. Animal Shelter in Pierre and volunteer a day there. In the past, they've helped clean, spend time with the animals and perform various upkeep chores around the shelter.
ANYTHING ELSE?:
Every year, the Carola home makes Lemon Shakes at St. Joseph's yearly powwow to raise money for the St. Joseph's Indian School Library. The boys usually raise over $300 through selling their handmade Lemon Shakes for $1 each.
Stay tuned … we look forward to introducing the Dennis Home next Tuesday!