A couple interesting student projects of note. The William Home (4th-5th grade girls) has set a goal this quarter of 10,000 cumulative laps around the gym. Several mornings each week the home gets up early and goes out for a walk and exercise. They are keeping a thermometer on the door to the fitness room and coloring in their progress as they reach each new level. They've already passed the 3500 mark!
Gina's computer class is spending a few minutes each day at the website Free Rice where fun quizzes increase their knowledge, make learning fun and educate them about hunger issue throughout the world. The students were talking about the activity even on the playground, so I knew it was a big hit.
Today was my day to run errands in town, to the bank and county building. While out, I stopped in to check on our folks downtown at our Thrift Store. With February around the corner, they're redecorating with lots of red clothing for Valentine's Day. The store is a great service to the community, and a good after school job opportunity for a few of our Lakota students.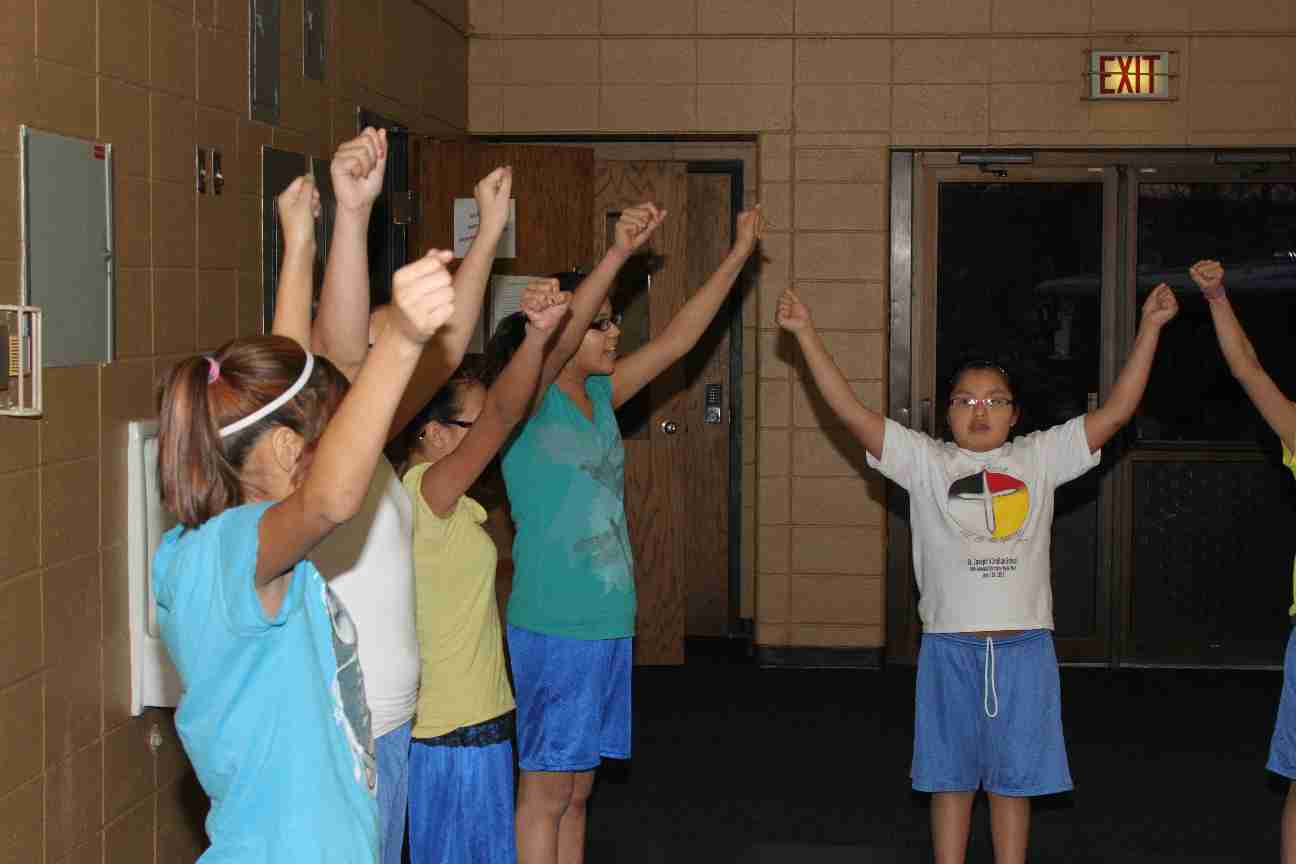 I ended the day in the gym, where our 6th-8th grade teams were in action. Besides the players, I cheer for our cheerleaders and encourage them to keep on improving. They had the help of our younger students, the 1st-3rd graders, who make up the pep club. This year they all have matching shirts that are St. Joseph's basketball-style jerseys. They sure get both enthusiastic and loud when they start cheering. Half way through the games however, the time came for them to leave for supper, homework and bedtime. The gym quieted down considerably, but the action was still close and worth cheering for.