The countdown for the start of the new school year is underway.  The Lakota (Sioux) students who were in our summer home have returned home to their families for a break. St. Joseph's staff will have a brief time of relaxation before we kick things off for the new school year.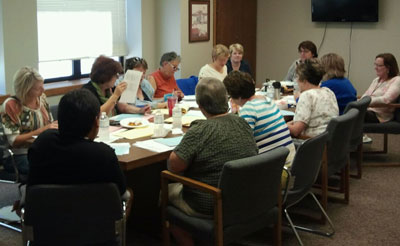 Today, we begin orientation for all our new staff members. All staff return to St. Joseph's Indian School for orientation August 5.
This week of special training for all houseparents, teachers, counselors and staff working with our students helps ensure that everyone is on the same page. That way, all the staff can be supportive of one another and help each other get comfortable with the procedures to be followed to keep everyone safe – especially the Native American boys and girls in our care.
The students begin arriving on August 11 when the homes open and we begin the school year on August 12.  It seems like we just had graduation and here we are getting ready to kick things off for the 2013-2014 school year!
We appreciate your prayers for a great start and a wonderful year.
Sincerely,
Fr. J. Anthony Kluckman, SCJ
Chaplain