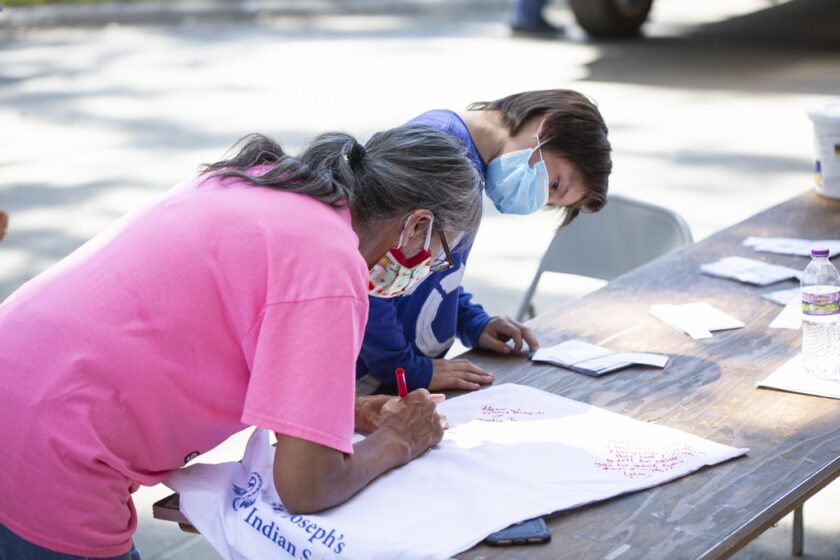 Sometimes a few words can send a big message.
When parents and guardians bring their children to St. Joseph's Indian School at the start of every school year, we have pillowcases and pens ready.
Pillowcases and pens? Seems like a strange combination, right?
However, it's the perfect combination for parents to write heartfelt messages on their children's pillowcases, something to comfort them each night. That way, if a child is homesick or needs a couple more ounces of love after a long day, they can squeeze their pillow with personal messages in the handwriting of the person they love the most.
Messages like this one …
"Hi, baby! I love you and I'll miss you every day. You be good and have fun!"
This year, the pillowcases mean even more. St. Joseph's has had to limit student getting checkouts from campus in response to COVID-19. We've created a bubble of health and we do our best to maintain that by limiting outside exposure to our students and staff. It's not been easy, but everyone understands it's in effort to keep everyone as safe as possible.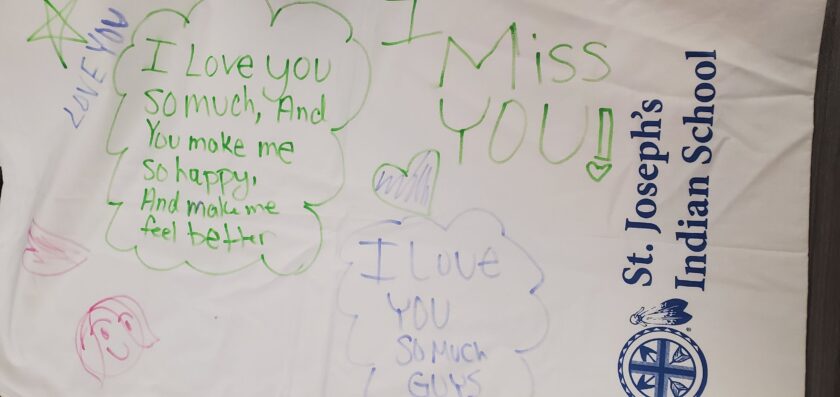 Pillowcases for Parents
Children aren't the only people who miss their loved ones, so that's why we did a little something …  a little something to show parents and guardians just how much the kids miss and love them.
We got more pillowcases and pens. Only this time, the kids wielded the pens and wrote notes to their moms, dads, grandmas — anyone who holds a piece of their heart and needed a message. They also drew pictures if they couldn't find the right words.
"I miss you, Mom! I love you and I will see you soon!"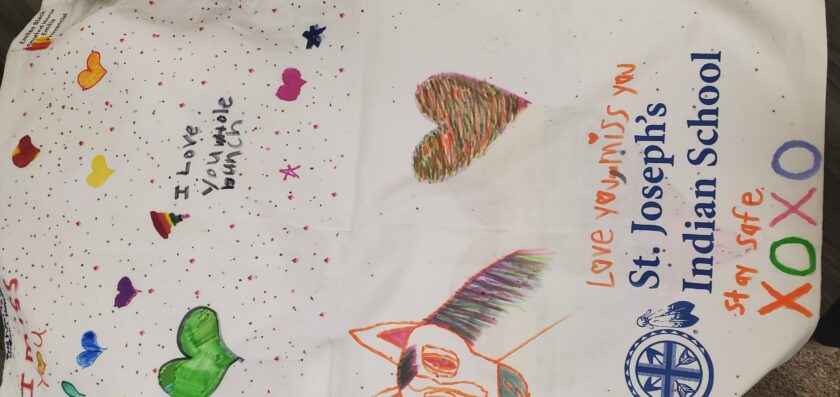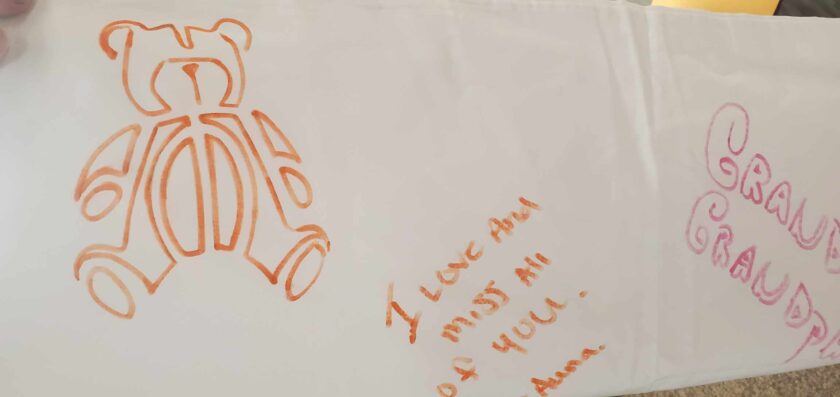 Staff carefully mailed the pillowcases home as a surprise. Now as students get tucked in with their personalized pillow, their family members in reservations and communities in the far reaches of the state can do the same.
Sometimes, it's the little things like this that make hard times bearable. Sometimes, a pillow that reminds you of your mom, your dad, your grandma or grandpa is just what you need in that moment.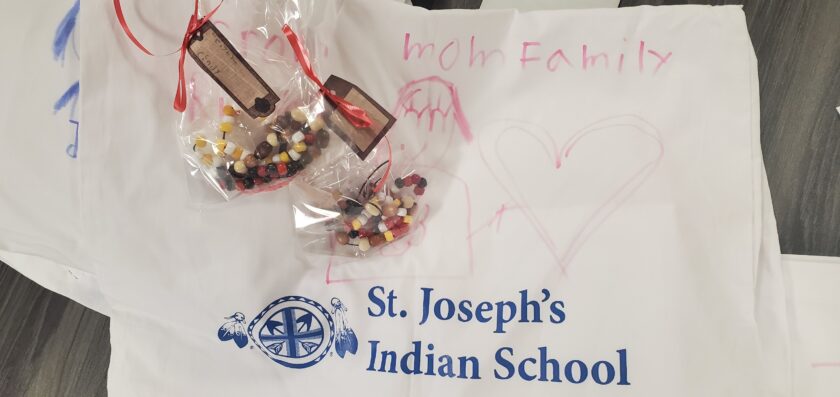 Philámayaye — thank you — to all the donors around the world who continue to help St. Joseph's Indian School remain a safe place for Native American children to live, learn and grow. Also, to parents for entrusting us with their care. Doing this blessed work is so important, and we are grateful.