Sunday, December 5, 2010
Lots of activities were packed into the day. At morning mass we had a ceremony, the Rite of Acceptance, for those students going through our baptismal preparation program. As I made the sign of the cross over students' ears,  eyes and lips I thought there would be more giggling, like in the practice. But all of the students took it seriously. In their own way they understood that we are trying to serve God with our hands,  voices and hearts, and our entire selves belong to God. The students who decide to complete the program will be baptized in May, with a family retreat and other rituals along the way. My hope is that by doing rituals and ceremony over the course of the year, it helps the meaning sink in more deeply and help them grow in faith.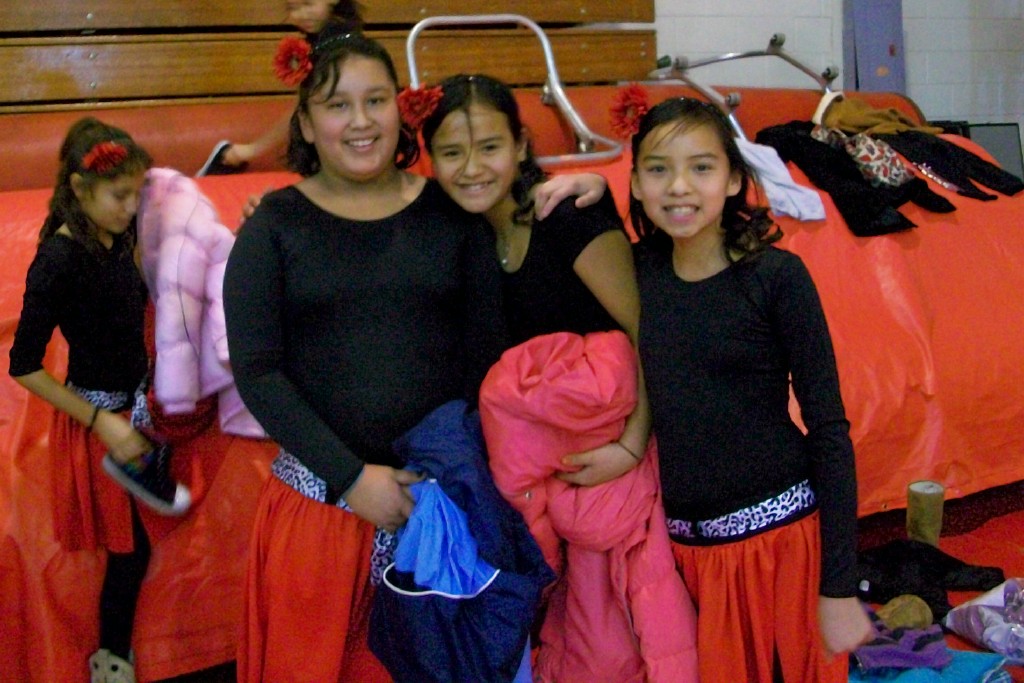 In the afternoon, about two dozen of our girls took part in the Dancing Dolls recital. It's so great to see our students dancing side by side with girls from town. It's a lovely start to get them interested in dance, and overcome shyness about getting in front of a crowd to perform. Lots of family members came to cheer them on and watch. For a variety of reasons, there are always a few of our kids who have no family members able to see them perform. That's why it's so important for caring adults from St. Joseph's to show up in support.
In the evening, our 8th grade class took part in a "We The People" competition. They've been studying a special unit on the U.S. Constitution and presented prepared answers on a variety of topics about our laws and government. The initial presentations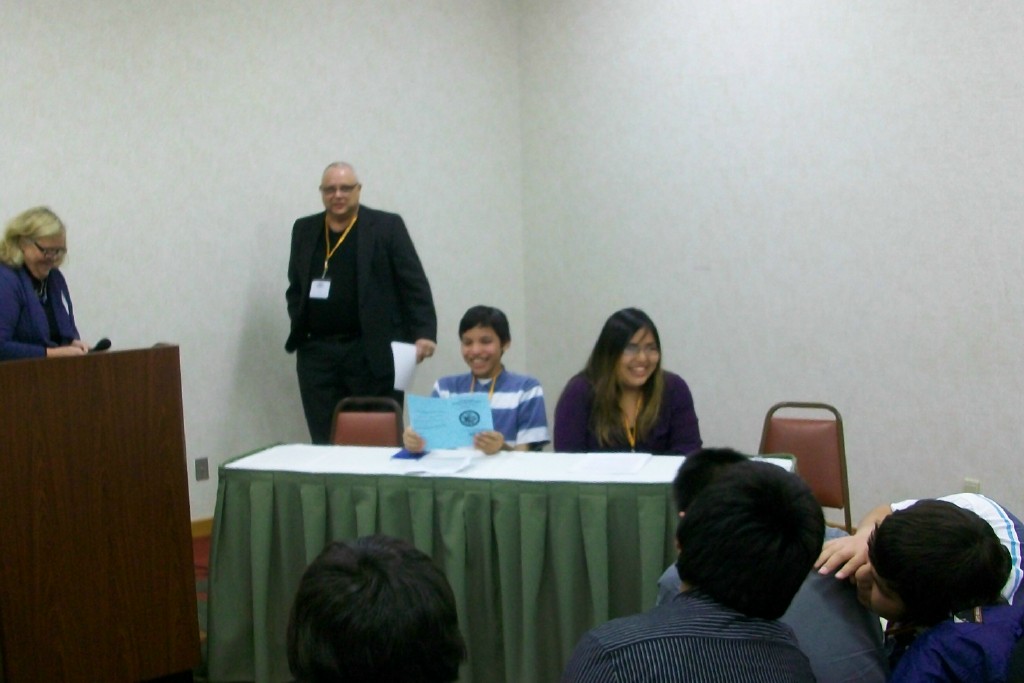 were very good. Where our students faltered was when the judges asked follow-up questions. It's hard for many middle school students to put into their own words what they have written about in a report, and we'll need to do more work on that for next time. For tribal people who have such a complex relationship with the federal government, it is of even more importance for the upcoming generation to understand about the federal system of laws. I was glad our students got the experience, and hope it stirs further learning.