Tuesday, January 25, 2011
I had lots of emails and updates waiting on my computer this morning. Will it be important on my tombstone to say, "He answered all his emails"? Obviously not, but that's what I spend a good amount of time with, and each message (except of course, most of the forwards people pass along) matters to the person who is sharing or asking.
It's the little daily things we do with love that matter more than headline grabbing activities.
I also try to pay attention to co-workers around campus that I run into because what they are about is very important to me. Walking over to the business office for my weekly meeting with our Director of Development I saw Mary Jane, our Director of Alumni who is working with a former student looking for help going off to a treatment program; Foster, our groundskeeper, on his way to Pest Control training, finding ways to control critters, but are safe for our students; Peter, a houseparent, using his break during school hours to exercise, and strengthen his muscles after surgery; Laura, in planned giving, her desk surrounded by happy birthday balloons; Marina, working on a newsletter and wanting me to proofread a copy; and Shirley, answering a donor letter, wanting to make me aware of a man's struggles.
My days are filled with multiple, brief encounters, but I try to be caring and attentive in each situation.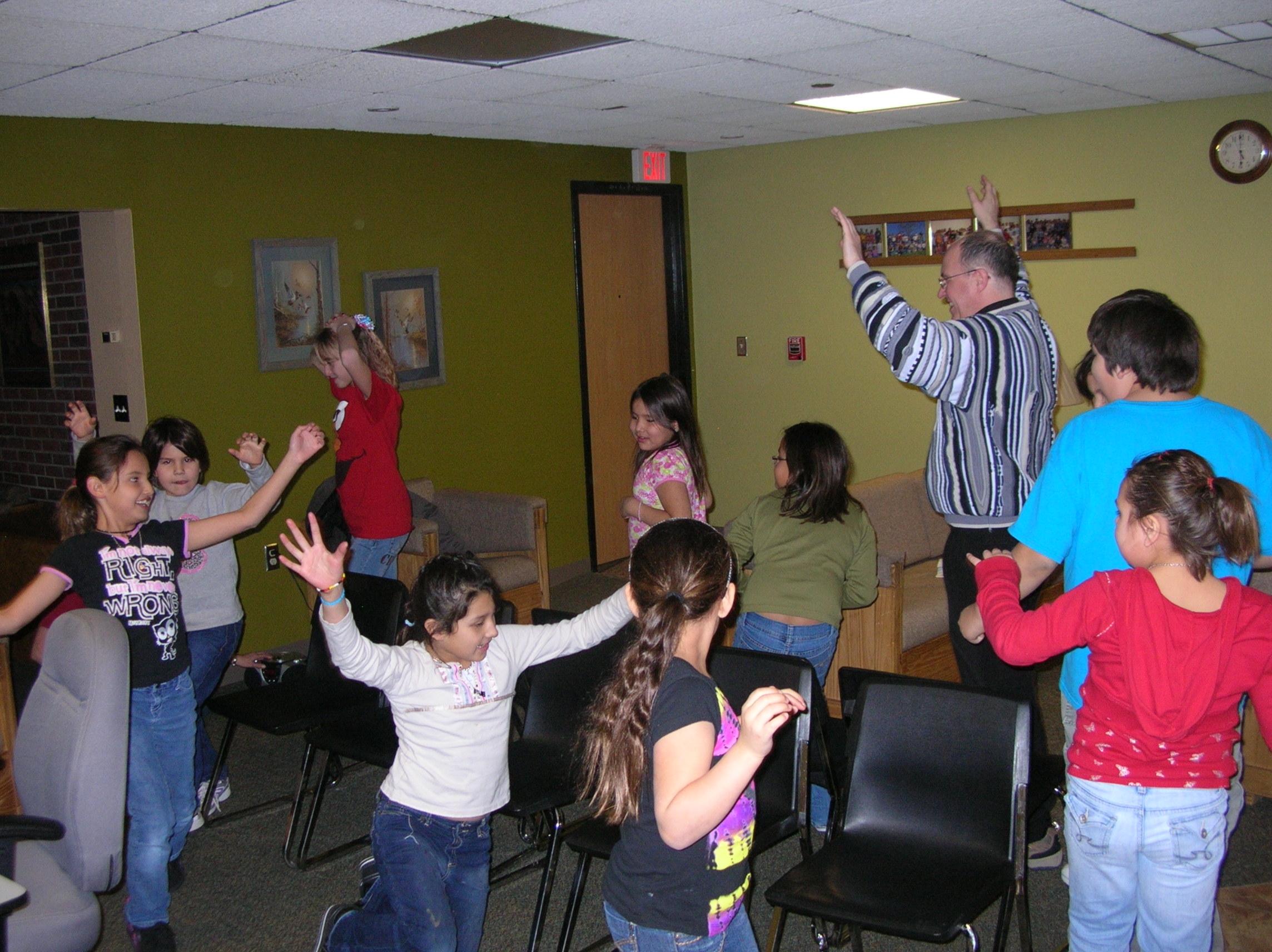 Dennis Home (1st – 3rd grade girls) celebrated Mercedes' 9th birthday. To celebrate, besides a nice cake, Mercedes got to pick her favorite meal, which tonight was super nachos and cantaloupe. After she opened up presents, I found myself in a game of musical chairs with the children, who laughed to see me prancing to the music with them.