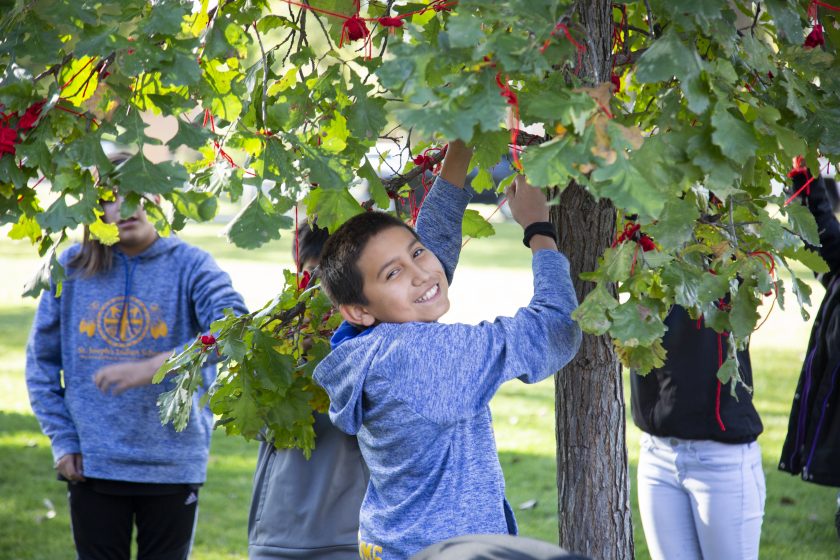 When you lose someone you love, sometimes the simplest of things will make you think of them – the rustling of the leaves, the melody of a certain song or the smell of freshly baked bread. These small details spark a pleasant memory.
At St. Joseph's Indian School, we take great care in remembering the souls who have gone before us. When the loved ones of alumni, students or staff pass away, one of the ways they are remembered is with a special Lakota tradition.
"During the month of November, we remember those in our families that have passed away. We write their names down on some red fabric and then our Native American Studies teacher wraps sage into the fabric so that it can be tied up on a tree in our church for all to see. Fr. Anthony blesses us and our families, as we remember Mitákuye Oyás'iŋ — we are all related," said Shayla, a St. Joseph's Indian School student.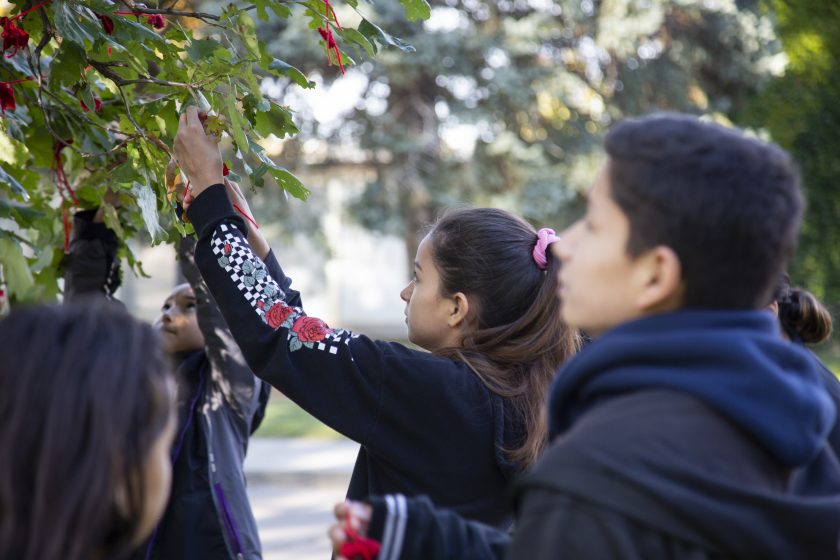 The fabric with rolled sage Shayla is describing is called a prayer tie. The prayer ties remain visible throughout the month of November in association with All Souls Day (November 2, 2019). The tree stands in the chapel so visitors can pray for them and ask God to grant the souls guidance to heaven.
When this is complete, the prayer ties are burned during an inípi ceremony. The inípi, also known as a sweat, is the purification ceremony of the Lakota (Sioux). The smoke released during the burning symbolizes the souls rising toward heaven where they can rest at eternal peace.
"The students take it very seriously," said Joe, Mission Integration director. "There might be a student who only has one name to write down. Those students are fortunate. But, those students also know the kid next to them has lost people, too – sometimes, a mother or father – so they stay very quiet until everyone is finished."
If you have lost a loved one and would like their name written on a future prayer tie, submit their name, and our students will take care in creating one for them next year.