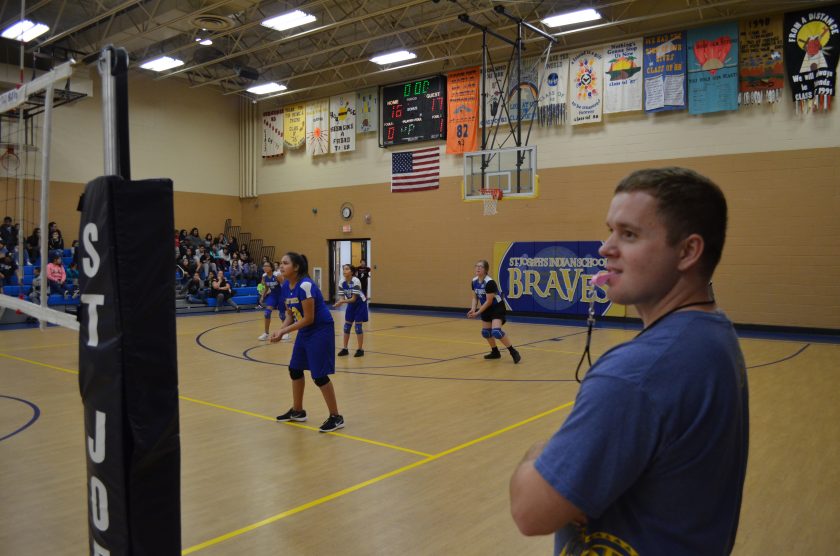 The following reflection was written by Frank, our 7-8th grade Residential Coordinator.
Being part of the community was important to my grandmother, Emerald. In her late 60s early 70s, she would help deliver cookies to the "old people and shut-ins" around the rural area where she lived. One of the clubs she belonged to would get together, do a cookie exchange and then make plates to deliver.
The irony of my elderly grandmother making sure the "old people and shut-ins" were taken care was not lost on me. I asked her one time if she brought a plate of cookies home for herself. It took her a minute to catch on and then she gave that sly smile and exclaimed, "Oh, you!" and laughed. If you knew Emerald, you can hear the laugh!
You see, Grandma Emerald was a force in her community to say the least. She was involved in every community activity and church club available. Grandma always seemed to be in the middle of planning some community event or doing something important.
I remember attending many events in her small rural community that brought neighbors and even folks who had moved away back to visit. All the planning, coordinating and fussing that went into these events paid off in the end. Folks got together and built the kinds of lasting relationships that bind communities together.
I was thinking about this as St. Joseph's staff members played volleyball against the 7-8th grade girls. It was the end of the volleyball season and the staff vs. student game is always a nice way to cap off the season. The Rec Center was full and loud with kids cheering for their favorite staff member or player. Coupled with some of the houseparents leading a kid's cheer section, this upped the energy of the night tenfold!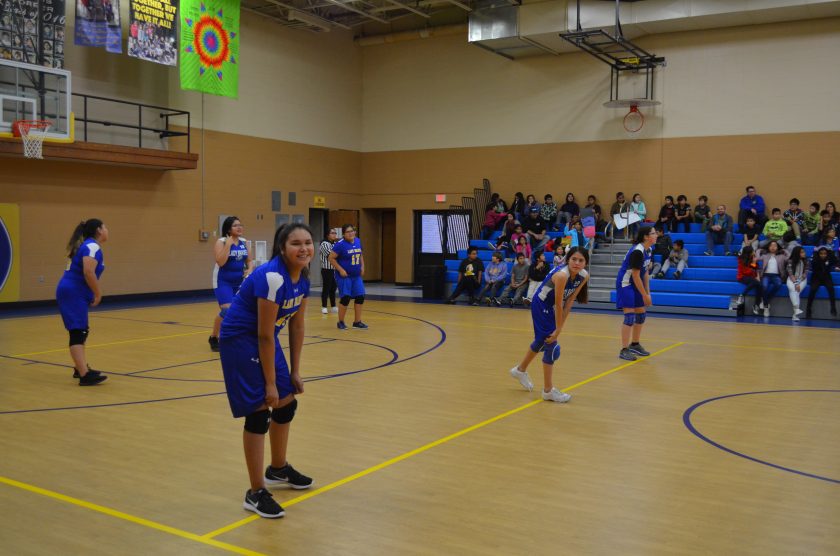 The Rec Center staff had planned, coordinated and fussed over this night for weeks — arranging players, referees, fans … in the end, it all worked out.
As the matches went on, I was able to stand at the bench and watch our community come together. We were enjoying the shared experience and building relationships with each other.
Our community laughed at the staff goofing around and commiserated with the kids when they missed a volley. The energy was electric. The sense of belonging was intense. It made me smile and it made me proud.
This is another lesson that Grandma taught without consciously knowing she was teaching. She showed the people around her how to build a community and how to work to keep connections together. The countless hours she spent on boards, committees and clubs paid off dividends she, nor I, will never see, but the community was stronger for her small part in it.
I hope we can carry on that legacy with our students at St. Joseph's Indian School by providing students with experiences that boost their sense of belonging and teach them how to be part of a community.
I know Grandma Emerald would have enjoyed the volleyball game … and maybe she did.
Frank W.
7-8th Grade Residential Coordinator