Today the Lakota (Sioux) students begin Easter break.
We had a very busy weekend at St. Joseph's – Saturday was packed, but started on a sad note.
In the afternoon, Chamberlain saw its first Annual Child Abuse Prevention and Awareness Walk.  The walk was held in loving memory of Mason Naser, a young child from the area who suffered fatal abuse at the hands of his father's girlfriend. He was a sibling of one of St. Joseph's boys in the Ambrose Home.
To show support for their housemate, the boys and their houseparents took part in the walk to affirm Dr. Seuss' statement and the walk's rallying cry – "A person's a person,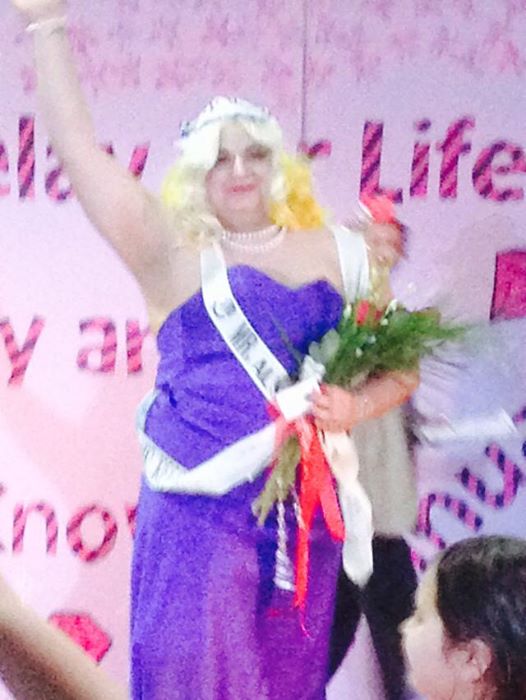 no matter how small!"
Saturday evening held the second annual crowning of Mr. Relay for Life – a 'beauty' pageant for Chamberlain area men.  There is a lot of laughter involved in support of dealing with something that isn't funny — cancer.
Some of the outfits put Lady Gaga to shame as the participants took part in an evening gown competition, talent contest — thankfully only a minute in length – and an interview.
St. Joseph's Residential Director Julie helped organize the event which, in its inaugural year, raised over $4,400.00 for cancer research! We were blessed to have many more
St. Joseph's staffers involved, including Bryan, our Rec Center Director, and Doug, a houseparent, as contestants!
At the end of the evening, St. Joseph's alumnus Stefen was crowned Mr. Relay for Life 2014!
Kudos to everyone who participated and helped exceed last year's results by raising a whopping $7,000!
One local group that helped raise money for the event was the Explorers.  This is a program for middle school boys, giving them opportunities for camaraderie and service, working to raise money for local needs.
Recently they had the chance to take a trip to the State Capital in Pierre, South Dakota. They had their picture taken with Governor Dennis Daugaard and had the chance to visit with Marty Jackley, the South Dakota Attorney General.
They are currently planning their big car wash fundraiser in late April, with the profits being used to buy some much-needed playground equipment for the park at American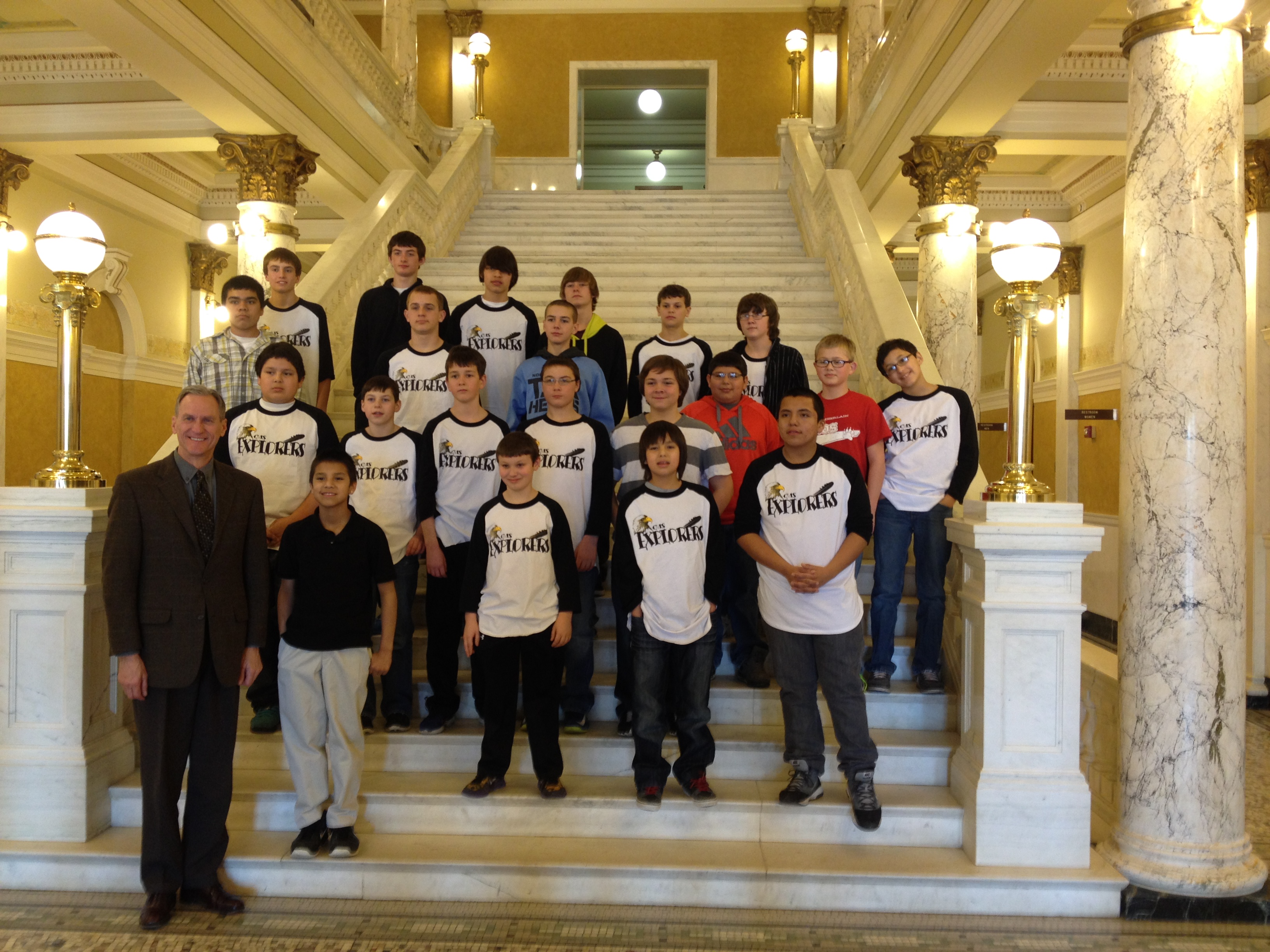 Creek.
Several St. Joseph's students are involved in this and have been officers in the program over the past few years.  They will end the year in May with a trip to Kansas City for a professional baseball game.
God bless you this Holy Week! May we all take time to reflect on what takes place as we celebrate Holy Thursday, when Jesus gives us the gift of Himself in the Eucharist and appreciate the price He freely chose to pay to redeem us from sin by His Passion and Death on Good Friday and the joyous victory He achieves over sin and death by His resurrection on Easter.
Fr. Anthony
Chaplain