Saturday January 15, 2011
Besides working on the weekend homily and making the Saturday post office run, I stopped at Ambrose (1st – 3rd grade boys) for lunch. I promised Richard that I would take a look at his prized Christmas present – a tiny, light weight remote control helicopter called an "Air Hog" that he could maneuver around the family room. The other boys show off new toys they had been given, then giggled as I tried my hand at skee-ball and bowling on the Wii. My coordination and athletic ability don't translate so well onto electronic devices.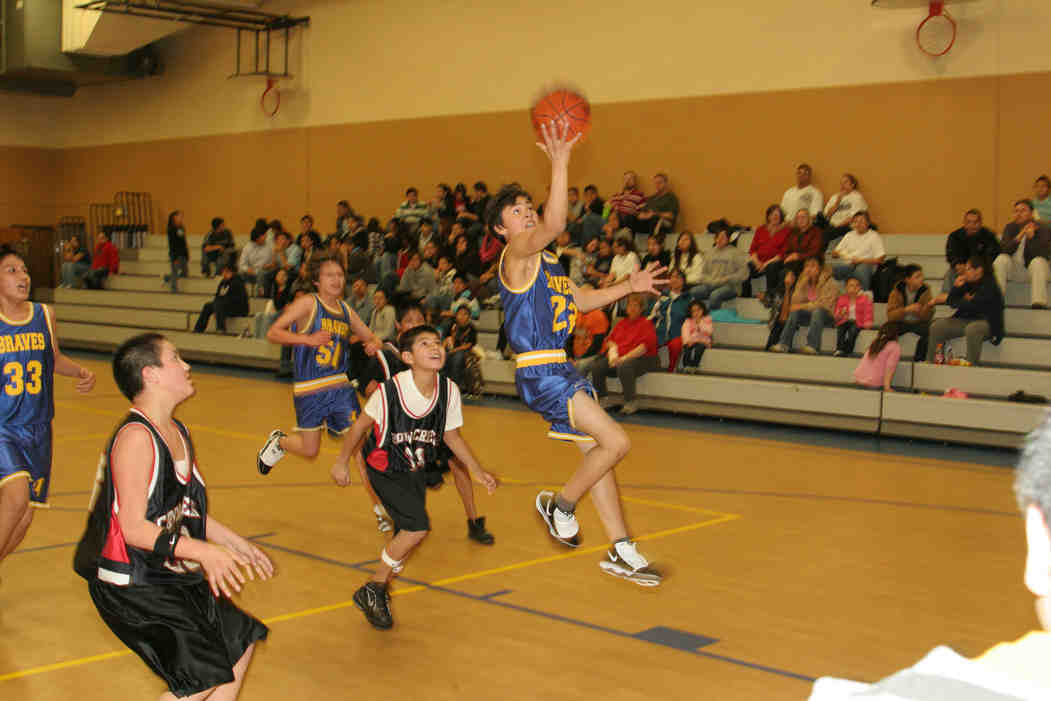 I sat in the Armory for 5+ hours of basketball, cheering on our high school students. The JV girls lost in two overtimes, the varsity boys lost by a single point in one overtime, and our varsity girls lost a hard-fought game by a single basket. While we didn't have much success on the scoreboard, I enjoyed the time at the gym to visit with our staff and local townspeople. While those events are time-consuming commitments, I know my presence is noted and appreciated, especially by students.