Today at mass was our chance to honor our 8th grade graduates. Our high school graduates, Andrea and Shaylene were presented with a shawl and Dominic was given a ribbon shirt. A woman who attended St. Joseph's Indian School in the 1970's, Rose Ann Dillon Kracht, was given our distinguished alumni award. Rose had a 15 year Army career and now works for the State of South Dakota in the juvenile justice system. She has helped many youth through the CASA (Court Appointed Special Advocate) program and as a foster parent. She also made Christmas very special for several of our Homes last year.
After mass, we gathered in the Dining Hall and our staff put on a wonderful feed for family, friends, and all our American Indian students from 6th grade on up. We watched a slide show of the time at St. Joseph's for our seniors. Between the three long timers, they totaled 28 years here on campus. Shay has been here all 12 years, what we call a "Lifer". They each offered words of thanks and shared memories from St. Joseph's Indian School. A few teachers from Chamberlain High School joined us and took the microphone, then several of our staff members and a few former students spoke as well. The 7th graders were our waiters, and the high school students took care of the cleanup. When you reach this point in the year, it makes the difficult times quickly fade into the past, as we are filled with nostalgia, gratitude and hope.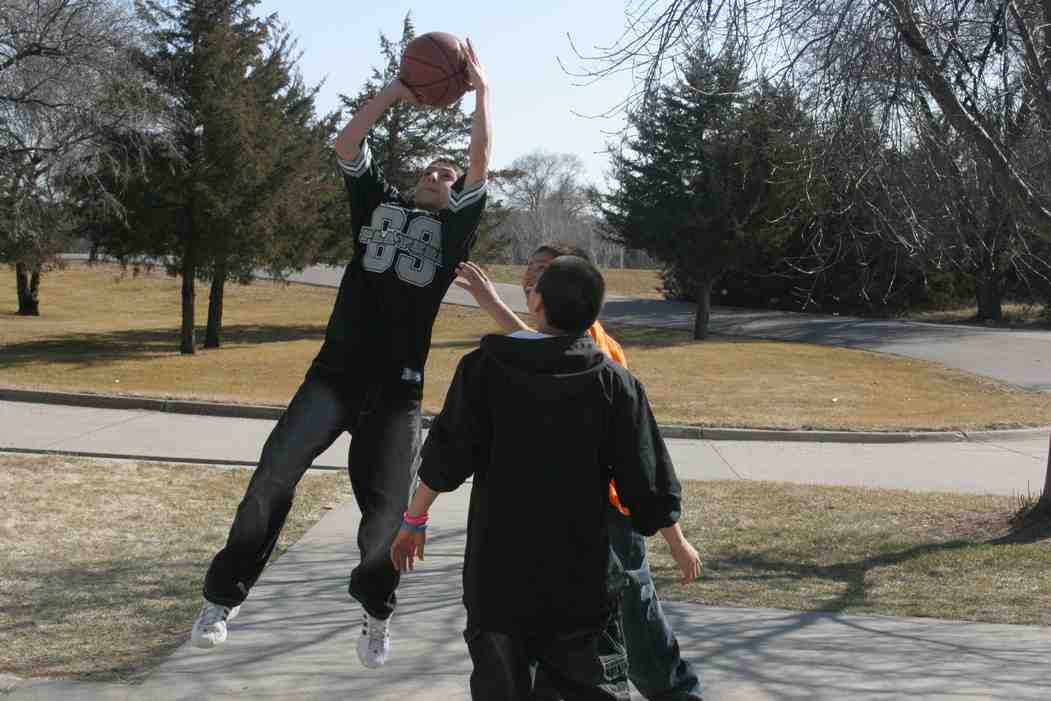 This afternoon on a wonderful spring day,the 6th-8th grade homes held an outdoor 3 on 3 basketball tournament. The teams were co-ed, and had to have one student from each grade. There were lots of good games, but the Blue Bunnies made it through the double elimination tournament with an unblemished record. Congratulations to Kyle, Martina and John!
In the evening, the spring flag football league wrapped up. Again, lots of fun activity.