In all the excitement of powwow on St. Joseph's campus this weekend, our 2014 seniors are experiencing a whole new kind of excitement: the next chapter!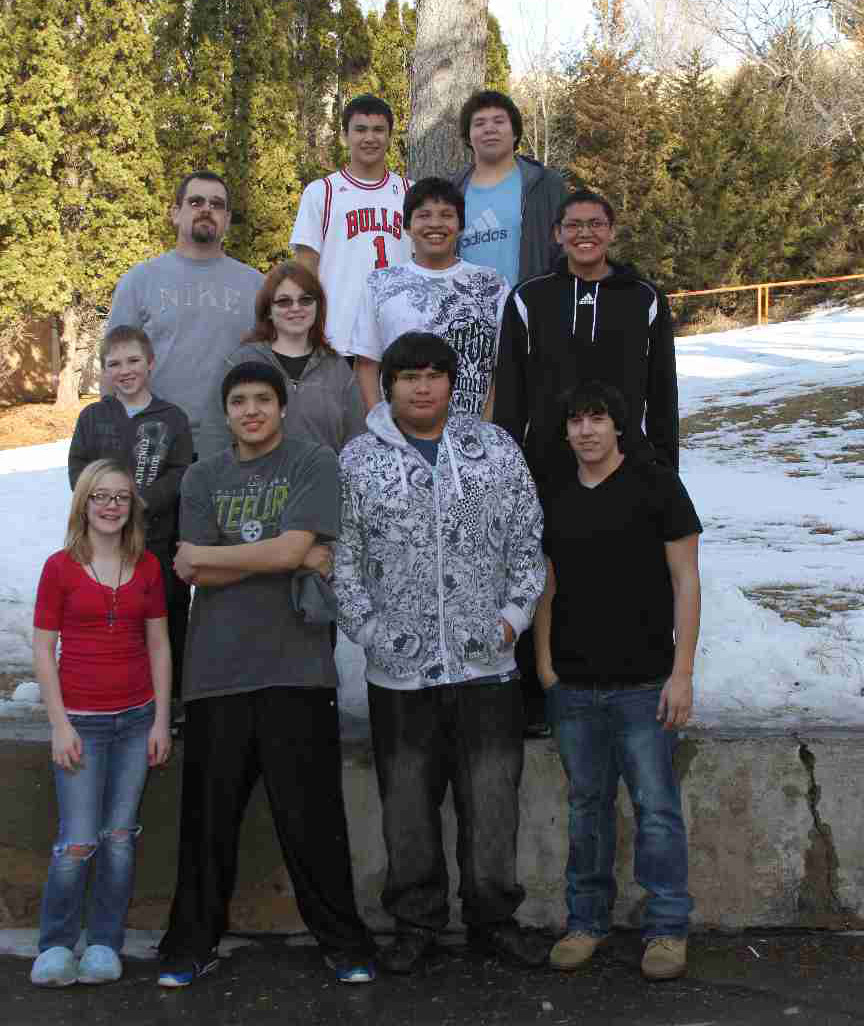 They have taken their next step in their lives, whether to college, technical school or something else.
Mike, one of St. Joseph's houseparents, had the privilege of taking one of the boys to college:
My wife and I have been houseparent's at St. Joseph's for six years now. Our first two years were in the 6th-8th grade community. The last four were in the high school program.
One student, Errol, has been in our homes for all six years. Watching him become the young man he is has been a privilege. He graduated with honors as member of the National Honor Society.
In July I received a call asking if I would be willing to drive him to the University of South Dakota so he could register for his classes and finalize all the paper work. I quickly agreed and counted it as another privilege.
On our way back to his house that day I asked him what his plans were for getting to school in August. He smiled and said, "Well, I was hoping you would take me."
I was glad to help and we made plans for the move-in day. When August arrived, another one of my graduates, Cody, was playing basketball with my home in the gym. Cody would be leaving for South Dakota State two days later. I told him I was going to pick up Errol and take him to college the next day and asked if he wanted to ride with me. He said sure he would like to go.
The next day, most of the ride they debated which school was better and why the other one should transfer. Once we arrived at Errol's new home for the next four years, we were happy to see Errol's roommate, Wyatt, was also moving in. Wyatt is also a graduate from St. Joseph's Indian School.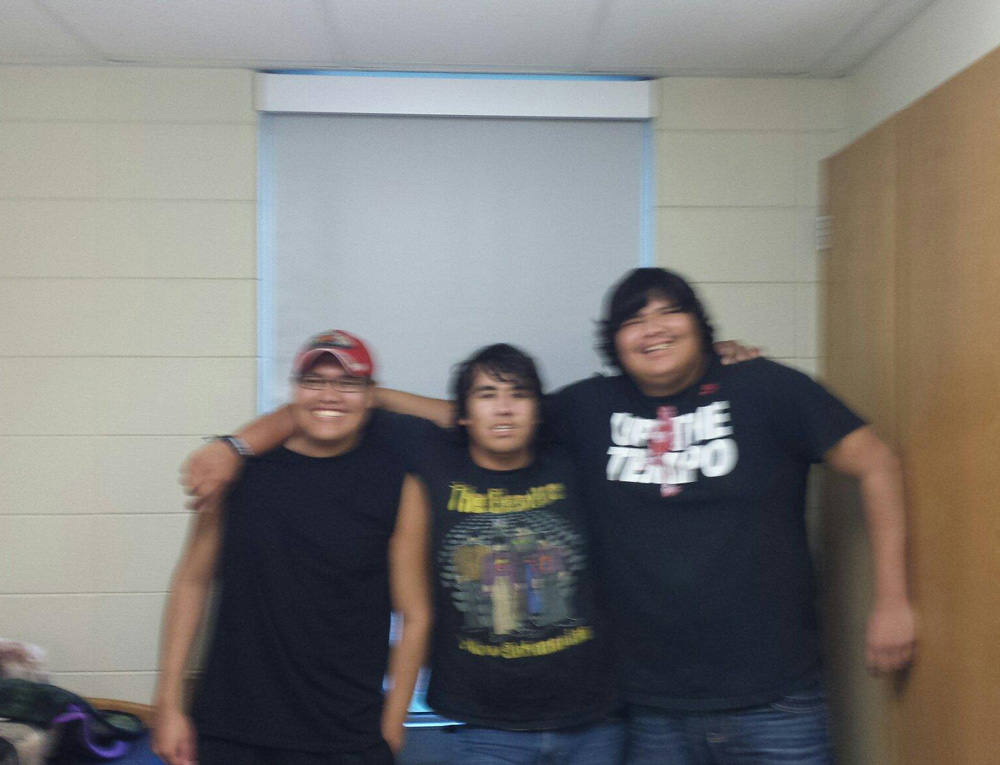 Of course they were laughing about how they were going to fit everything into such a small dorm room and they realized their rooms at St. Joseph's were much bigger, not to mention they had air condition and the dorm room doesn't. Once settled, in Errol ask if we could drop him off at the Native American Center for his orientation class. We pulled up in front and I was expecting to say our goodbyes, but Errol and Cody both got out and went inside…
I had to circle the block and find a parking spot.
When I went inside the meeting had already started, so I motioned for Cody to come with me and waved bye to Errol. Errol waved back and said thank you.
As Cody and I started out the door towards the car he said "What about Errol?"
"He is staying here," I answered.
"We are leaving him?" Cody asked.
I said yes.
Cody asked again, very thoughtfully, "We are leaving him here all alone?"
"Yes Cody," I replied. "We are leaving him here all alone. He's in college now, buddy."
After a moment's thoughtful silence, Cody said "I can't believe we are leaving him here all alone."
I reached up and put my hand on Cody's 6'4'' 290lb. back, and reminded him that in two days his mother would drive him to South Dakota State University and watch as he moved in to his dorm room.
"Then," I said with a quiet voice, "she will then leave you there. And you'll be in college too."
We rode in silence for a few miles, not entirely sure where the most sniffles were coming from. After a few minutes, Cody broke the silence.
"We will always have St. Joseph's."
Mike F
Sheehy Home houseparent