I'm back from a four-day trip to Kansas City where we held two donor appreciation luncheons. I sat next to Will on his very first flight and he had his nose pressed to the window the whole way. He was excited to see both city and countryside from the air, and pointed out our plane's shadow passing over the clouds below. He and Kuwa stared with fascination at workers loading baggage into the belly of the plane and both young men giggled like little kids when they discovered the airport's moving walkways.
When we travel one of my rules that the students often hear me repeat is: try at least one new food each day. The first night we ate at a buffet which made that much easier. I had to laugh when I opened my fortune cookie which read, "Now is the time to try something new"! I have to admit that this duo was pretty adventurous.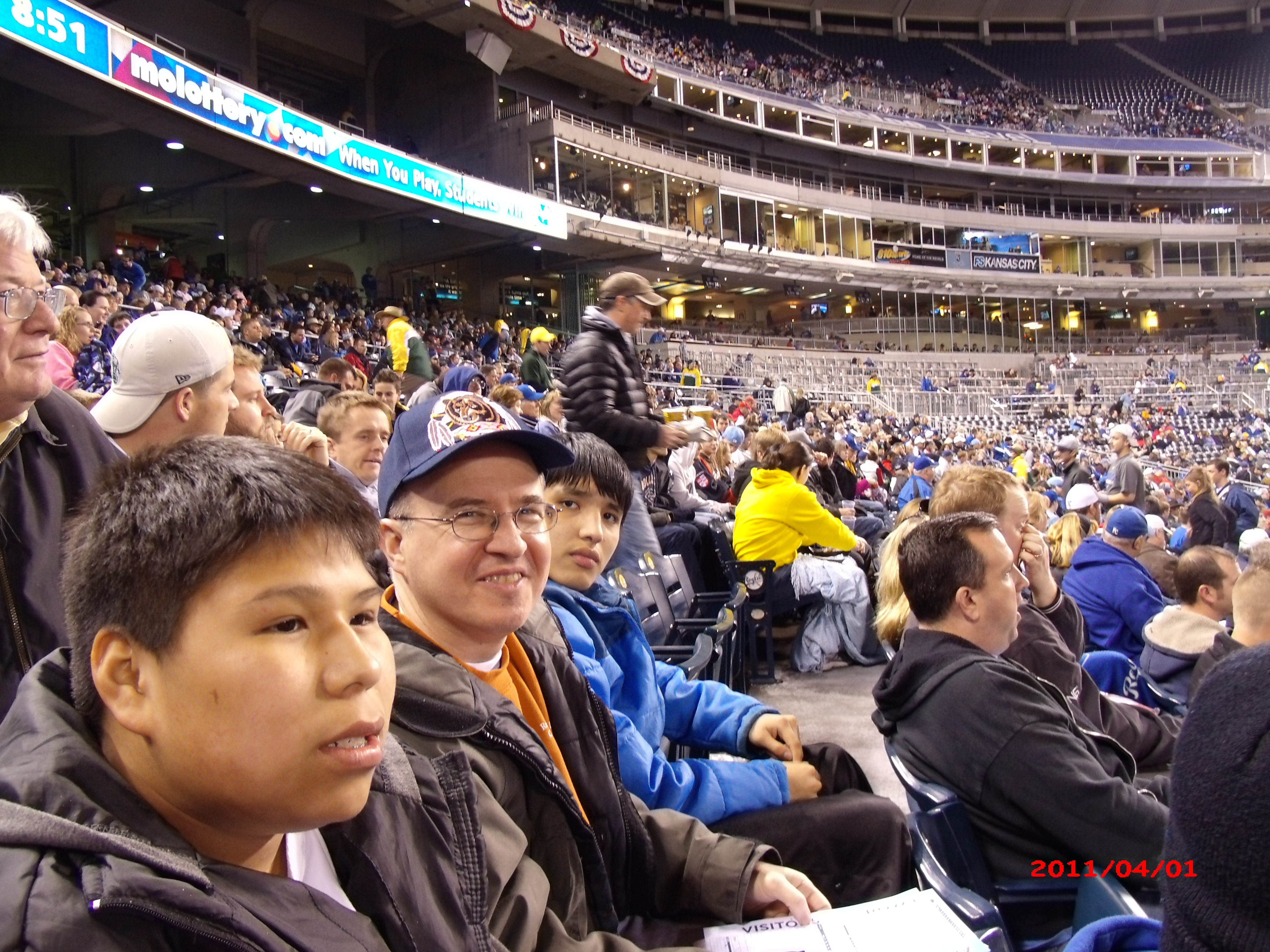 Neither student had ever been to a major league baseball game and were excited for the chance to see the Royals and Angels play. We were treated to a walk off home run to win the game for KC in the bottom of the 9th, and after the game Kaufmann Stadium delighted fans with a colorful fireworks display.
Our luncheons drew 50 people each day. Both High School students were understandably nervous the first day, but with a little prompting, they had plenty to say. On the second day, they were more relaxed, drew a few more laughs and many more questions. Folks had a sense of living history when one of the guys told folks that Red Cloud was his great-great grandfather.
Many of our donors have known about St. Joseph's Indian School for a long time, but only a small portion have ever gotten to visit the school. One of our donors has known about St. Joseph's for a very long time because his mother graduated from there in the 1950's. As always, we met so many kind and generous people, and enjoyed the chance to get to know each other better.
Before we left on the trip, I gave the students each a AAA tour book to look up sights they wanted to be sure to see. Surprisingly, an object art museum struck their fancy. Outside the Nelson Atkins Art Museum are two giant badminton birdies they wanted to get their picture taken by to show their friends. After checking that item off our list, we were close to an old historic area known as the Plaza. As we toured through that area, their heads were turning in every direction trying to take in the sights and sounds of everything from  jazz street musicians to limousines and Cinderella like horse-drawn carriages. As we drove through downtown, they rolled down the windows to gawk at all the tall buildings.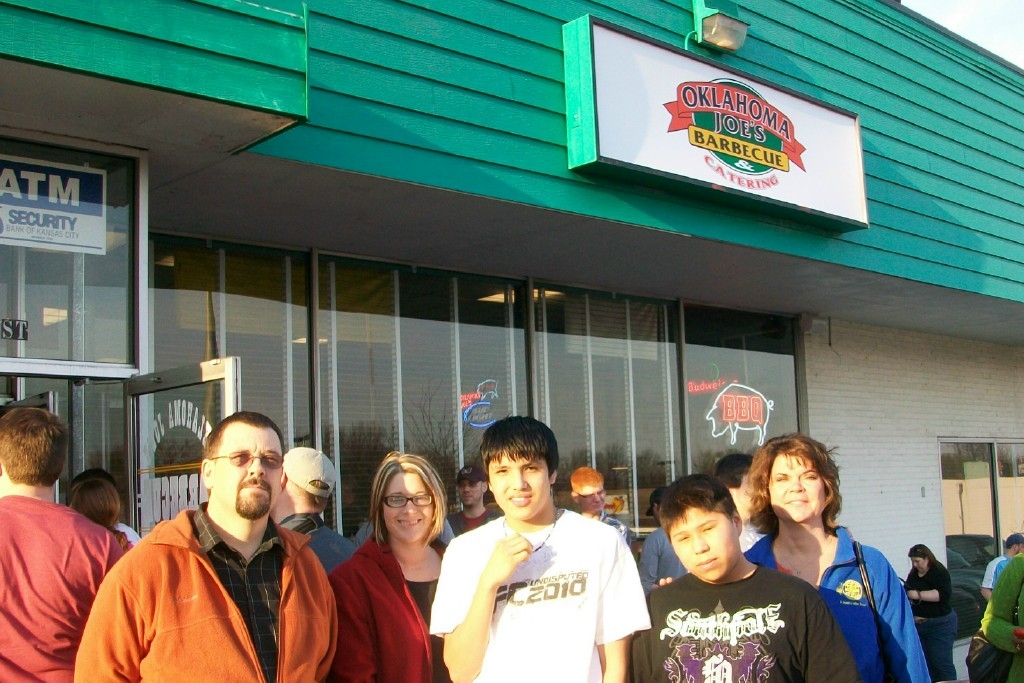 Mike, our houseparent chaperone, scouted out what he heard was arguably the best BBQ in a city that takes cuisine quite seriously. He was nervous and in disbelief when we pulled up because the line extended out the door into the parking lot, and this restaurant was in a gas station!