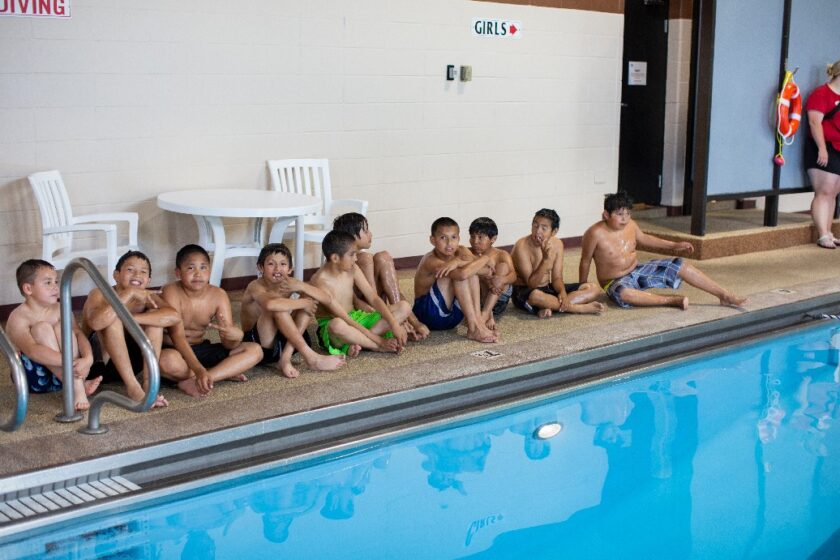 A day at the pool at St. Joseph's Indian School is a popular pastime during all seasons. We're blessed to have an indoor pool within our campus Recreation Center.
While so much about this area of campus signifies fun, it's no mystery why St. Joseph's takes pool and water safety so seriously for the Native American children who call our campus home.
According to the Centers for Disease and Control, there are striking racial disparities in drowning accidents. In 1999 to 2010, the American Indian/Alaska Native (AI/AN) drowning rate was 2 times the white drowning rate. In natural water, AI/AN people have the highest drowning death rates of all races, with rates 2.7 times higher than the white population.
Some students come to St. Joseph's from reservations very near the Missouri River. This means they have likely experienced beach swimming or swimming off of docks. However, more often than not students arrive having little to no skills in the water.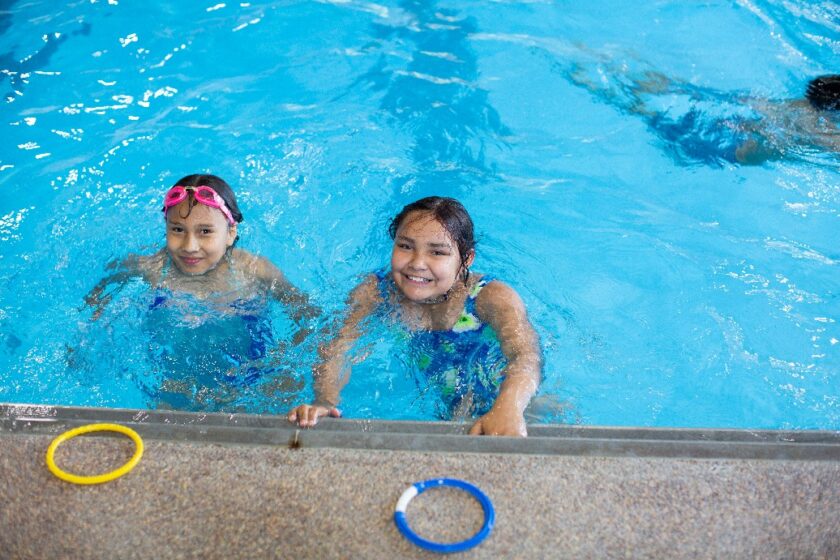 "I talk with the students on the differences and dangers of swimming in rivers versus swimming in pools, and I really try to stress the importance of safety around water wherever they may be," said Evan, the American Red Cross Certified Water Safety Instructor at St. Joseph's.
Evan provides swimming lessons for every incoming 1st-3rd grade student. Swim lessons are modified to more effectively serve our students and our campus indoor pool. For instance, we put less focus on achieving perfect swim strokes and instead want our students comfortable in the deep water swimming in a manner that best suits them. Students are taught how to float, flutter kick, move their arms effectively, and must tread water safely for a minimum of one minute by themselves. In the case with students who can't pass within a year we keep them in lessons the next year until they are able to pass.
"Swimming is such a fun and unique experience our students are able to experience year-round in our indoor pool," said Evan. "We want to give them all the tools to safely and effectively use that area of the Rec Center."
While we provide swim lessons mainly for younger students, older students are not neglected. If an older student arrives and a houseparent or lifeguard notices they need particular work in the pool or the child displays fear in the water, we will either work them into their own individual lessons or tie them in with the younger students.
"I've noticed through the years that older students are able to understand the concepts I teach quicker and are generally bigger and stronger than the younger students," said Evan. "They are able to take to swimming quicker."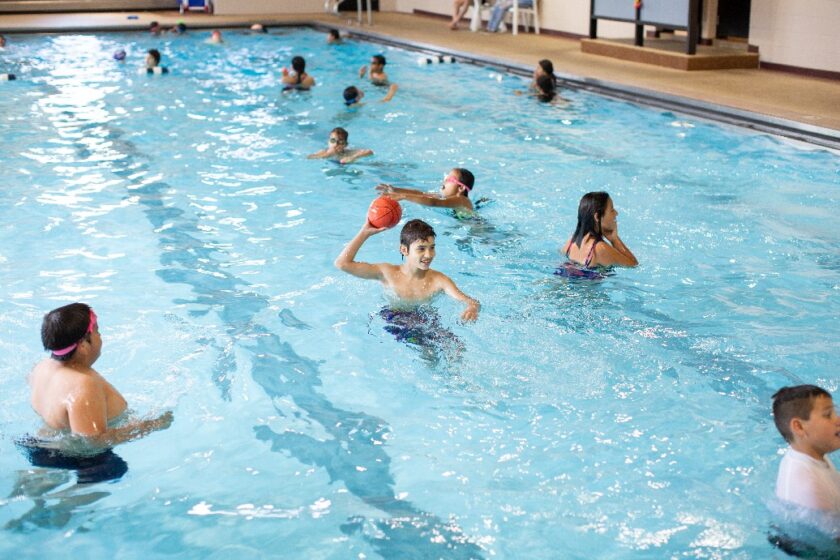 But whether they are taking part in a swim lesson or just recreational time in the pool, students sure are having a lot of fun! During free swims, children play water basketball, chase after diving rings, play catch with any type of pool ball, race each other, play Marco Polo, tag and just about any game you can imagine from your childhood in the water.
"The only thing not allowed for playing in the pool is anything involving rough-housing," said Evan. "We want every student to have a safe experience in the water and anything that could get someone hurt is not permitted."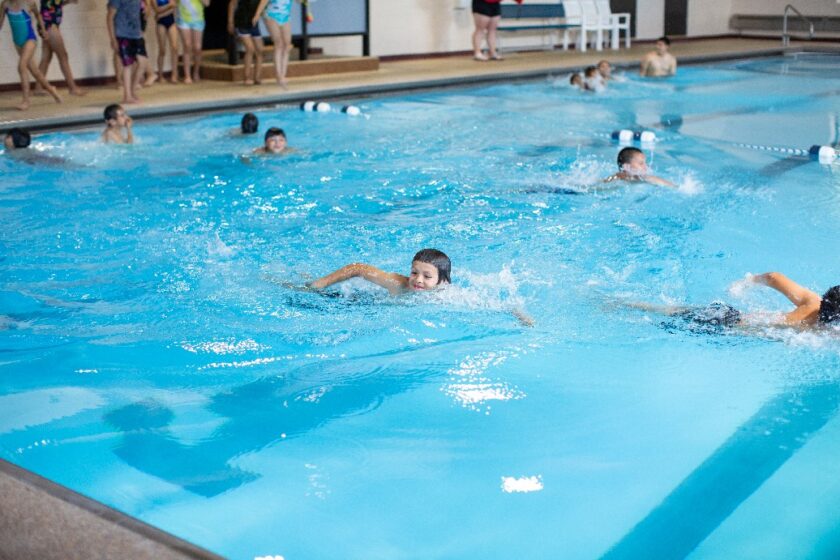 The Rec Center, where the pool is located, will be undergoing a renovation and expansion soon. While there won't be drastic changes to the pool itself, St. Joseph's will be adding Americans with Disabilities Act accessible locker rooms and entry into the pool. This means more people of more abilities will be able to take part in the joy that is swimming.
"This will benefit all young and elder users, and also anyone with physical limitations," said Bryan, Rec Center Director. "We look forward to this implementation as the project develops over the next two years."
To learn more about the health and wellness programs at St. Joseph's Indian School, visit stjo.org today.