Good afternoon from a noisy St. Joseph's Indian School! I thought it was going to be a peaceful weekend, but Mother Nature stepped in and changed everyone's plans. Friday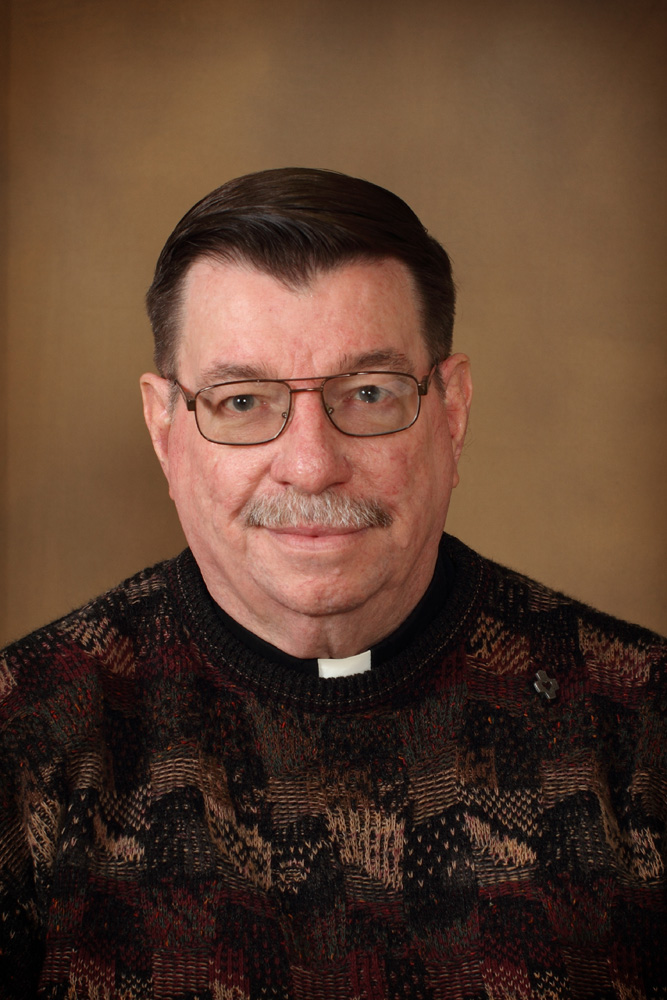 night, we had wind gusts up to 100 mph as a severe thunderstorm came through. The morning light revealed lots of branches down, several trees snapped in half and even some blown over completely — one toppled just outside my office window! Thankfully, there did not seem to be any structural damage, and all our students and staff were safe.  The winds returned once again in the wee hours of Monday morning, which brought down even more trees and branches.
We are very grateful that none of our students or staff were hurt either day. Today, our maintenance crew is busy trimming branches and trees all over campus to clear our streets and sidewalks. We also lost power, which caused a late start for staff this morning. The damage is going to take several days to clean up.
There was lots of damage in Chamberlain with trees being uprooted during both of the storms, tree branches all over and electrical poles broken. One home suffered a tree falling against the house and damaging the porch.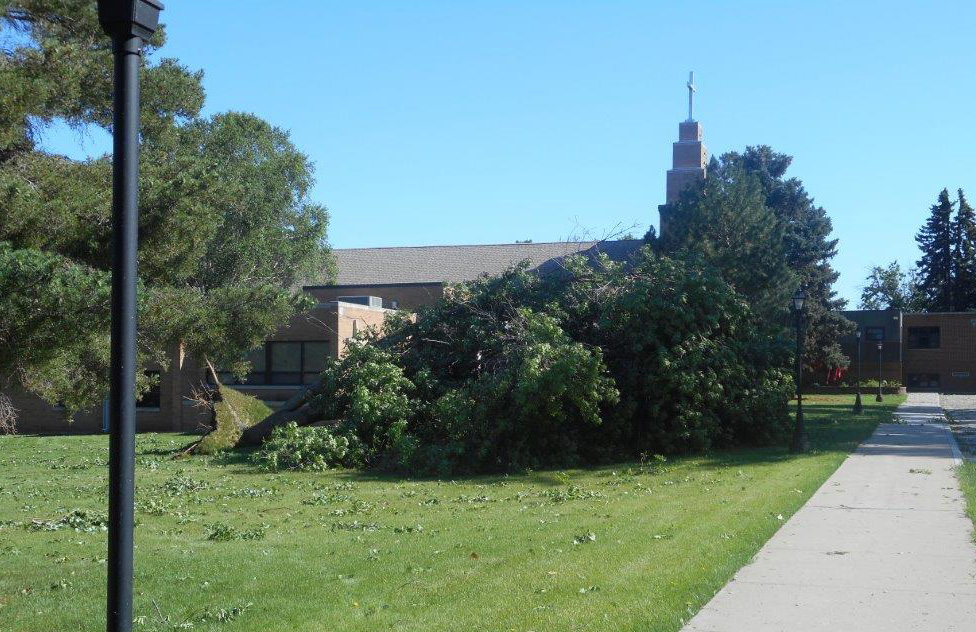 The Sunday paper out of Sioux Falls, South Dakota, had a front page article on the impact of the storm in our area.  It seemed several trailers and campers were overturned in the Fort Thompson area which resulted in the tragic death of an individual who was a relative of one of our staff's family.  The Red Cross moved in quickly to get a shelter open which provided support and food.
Across the Missouri River from Fort Thompson, Lower Brule also suffered some damage as roofs on the courthouse, Boys & Girls Club and several other buildings were severely damaged.  Power was knocked out west of the Missouri River for more than 100 miles, with many people still not having their power restored yet today.
Our prayers are with all those cleaning up and recovering from the storms.
~~~~~~~~~~~~~~~~~~~~~~
Thanks to all those who attended our most recent donor luncheon in New York and Brooklyn! Camron (a 2015 eighth grade graduate) and Tayvin (an incoming eighth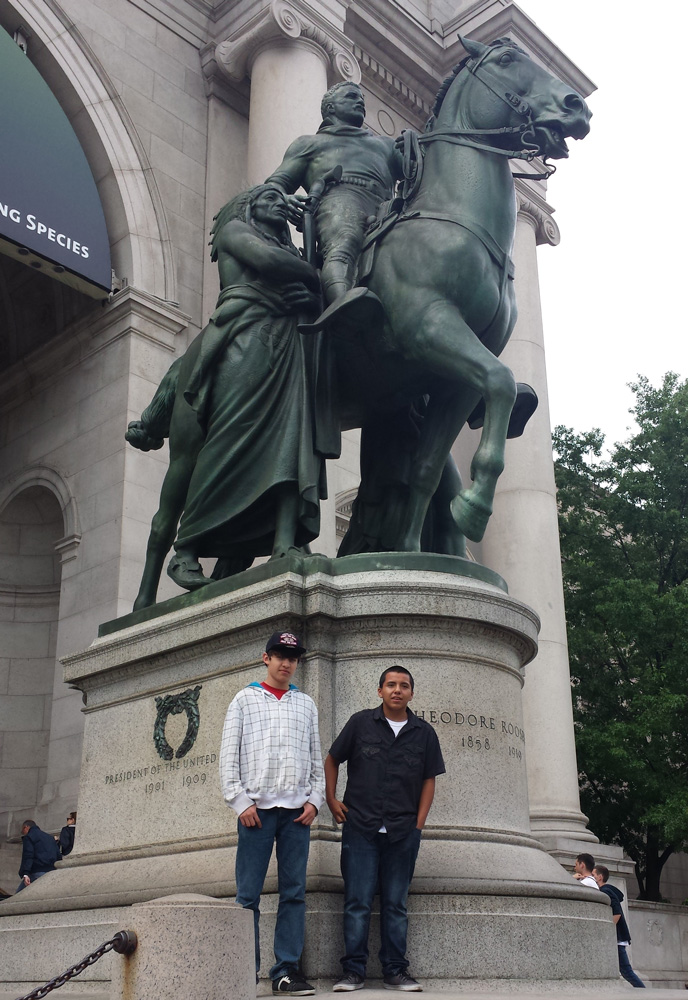 grader) enjoyed their opportunity to meet so many members of their tiyospaye – extended family. The boys mentioned they were happy to have the chance to visit the 9/11 museum, the American Museum of Natural History and the Statue of Liberty.
It's always wonderful to meet so many people who care about the Lakota (Sioux) children, but please remember to RSVP so we know you're coming. The number on Saturday caught our team off guard with more people showing up than had registered for the event.
We hope you can join us for an upcoming luncheon!
For additional information or to register, please contact us at 1-800-584-9200.
I hope you all have a wonderful week! I'm heading out now to see how the clean-up is going around campus.
God bless,
Fr. Anthony Kluckman, SCJ
Chaplain