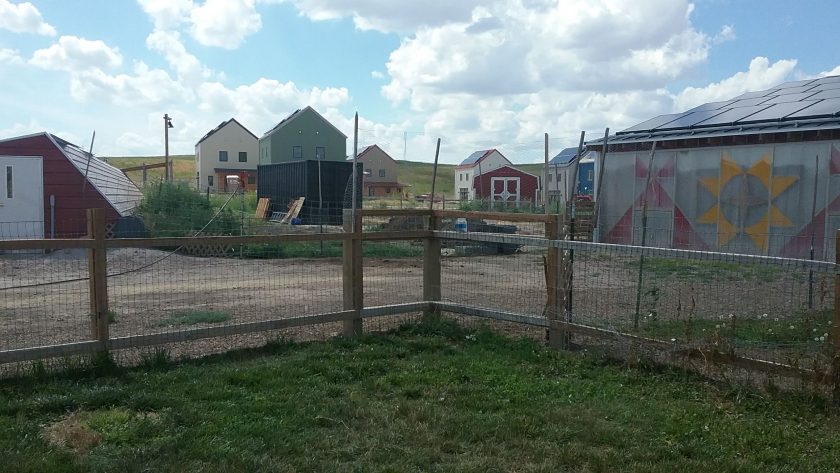 Note: The following guest post was written by St. Joseph's Indian School houseparents, Mike and Bette, about an experience they had this summer on the Pine Ridge Indian Reservation. Enjoy!
As houseparents at St. Joseph's Indian School, my wife, Bette, and I (Mike) jumped at the opportunity to go on a Service Week trip to the Pine Ridge Indian Reservation this summer.
Our trip started on a Sunday at a church in Hermosa — a small community on the northern edge of the reservation. We met the rest of the group who came from the Fairfax, Va., area and shared some of our experiences we've had with the children we care for at St. Joseph's, as well as our recent experiences while serving on the Bookmobile route. While together, we learned how to play some Native American games, such as throwing a spear through a rolling hoop and a bit of archery.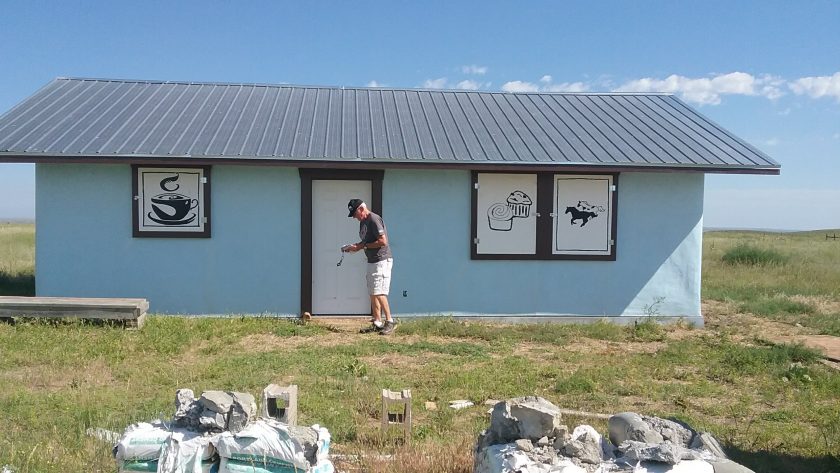 Monday morning started with breakfast and a brief outline of what our day would be like. Some started their day by painting the inside of a straw bale coffee house under construction to honor a pastor's wife who passed away a few years ago. Others in the group stayed in the Red Shirt Village to interact with the youngsters by playing games on the playground and doing some arts and crafts. One visitor from Virginia brought a small parachute that the children loved running underneath. There was much fun and laughter!
After providing lunch for the children — and a few adults, too — we boarded a bus to visit a couple of the sites in the area. One of the most inspiring stops was the Thunder Valley Community. Started years ago, this project is designed to be a self-sustaining, energy-efficient community providing both beautiful and affordable housing. This community has a garden area, chickens to provide eggs and fertilizer to the garden area, and will soon house a powwow dance area. It was our understanding that several families will be moving in very shortly. We also visited Oglala Lakota College.
The rest of our week started and ended the same – breakfast and evening devotions and preparing for either our work at the coffee shop or spending time with the young children and family members in the Red Shirt community. The children were excited to see us ran to meet us at the playground each day. It was evident we were making an impact. It was hard to leave them every day.
Through the week, some volunteers chose to continue the work on the coffee house, which included priming the ceilings and walls, staining boards for trim work, painting the walls and, finally nailing the trim in place. There was a real sense of accomplishment. We were told the goal is to have plumbing and electrical work completed for the coffee house to open by next summer. It felt so good to know that our work will be helping the Lakota people for years to come.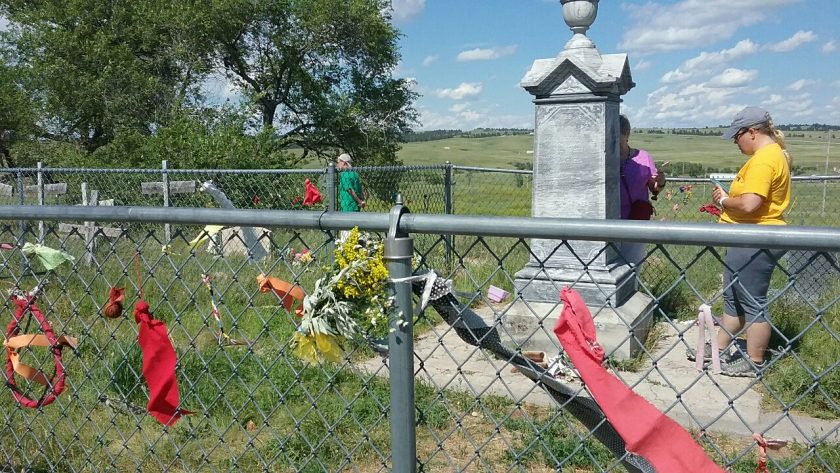 While on the reservation, we were able to visit the site of the Wounded Knee Massacre and had an opportunity to chat with a descendant of one of the victims buried there. This individual supports her family by making and selling jewelry and dream catchers at the site. We also visited Red Cloud School, Pine Ridge Village, and stopped by a coffee house in the village that has been a success and a blessing to the community.
Thursday was our last full day together, and it was a very special day. After feeding the children some lunch, we were able to distribute donations of school supplies, toys, blankets, books and toiletries from both St. Joseph's and the Fairfax Virginia community. We were shown so much appreciation and gratitude. We then had the privilege of listening to an elder speak and provide a prayer. A very soft-spoken man, the elder spoke of what suffering was and how things were starting to change and turn around for his people. It was an incredible way to end our week with the people in that community.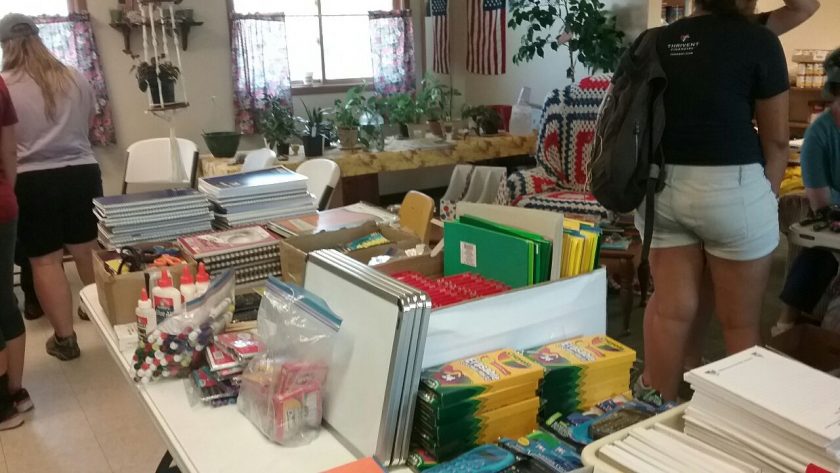 Before we knew it, the week was over and it was time to pack our suitcases and say goodbye — at least for now. It was hard for everyone to leave, as we had become good friends, and it was indeed a blessing to have come to learn and to share with the Lakota people on the Pine Ridge Indian Reservation.
Mike and Bette
Houseparents at St. Joseph's Indian School