Good afternoon from St. Joseph's Indian School!
I hope your Advent is off to a great start and that we can put into practice the message from Sunday's scripture, 'prepare the way of the Lord.'
Last week, we held Healing Camp for those who have lost loved ones recently. My mother passed away in September, so I thought I would take part along with our students and some of their family members. It is always tough to lose a loved one and this process gives participants the chance to deal with entrusting a loved one back to God. You can read more about Opiciye Okizi (Healing Camp) in Claire's blog post.
We have good news from the basketball court! St. Joseph's eighth grade girls won their tournament over the weekend.  The girls were scheduled to play Lower Brule in the first game, but the team was not able to come, so the tournament shifted to a round robin format. St. Joseph's beat Miller and then knocked off Pierre Indian Learning Center (PILC) to win the tournament.  It was fun watching them play as a team and grow in confidence as their shots began to fall.  Congratulations team members and coaches!
Thursday, the Lakota students will have their annual Christmas concert. Each grade has learned a few songs for the event. Some of the students who have been taking band lessons will share their skills on the instruments they are learning to play.  Family members are invited to come and enjoy the performance, so hopefully the weather will be good.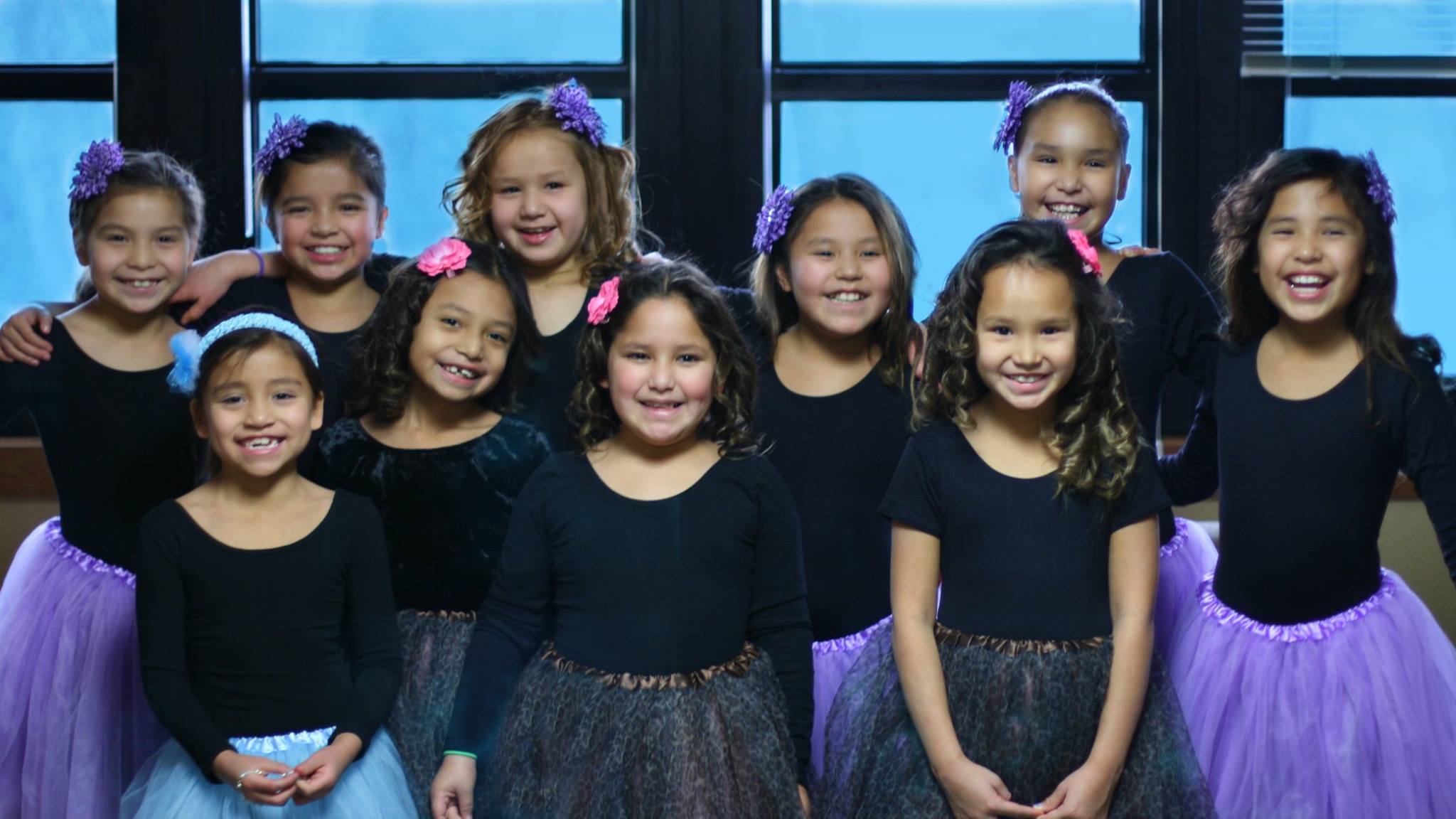 Another display of talent last weekend was the Dancing Dolls and Dudes performance held Sunday in Chamberlain. Many of St. Joseph's younger students took part. It was a wonderful recital – everyone did a great job!
In closing, I would like to share what I thought was a touching scene I noticed coming back to campus the other day.  If you have been to St. Joseph's, you might recall that you cross a bridge over an inlet which leads out to the Missouri River.  Though parts of the river are starting to freeze over, the inlet is still open and there were a large number of geese. This is a typical sight in our little community.
Parked on the bridge was a SUV from Wisconsin with two hunters dressed in camouflage.  You could sense their awe as they watched these magnificent birds coming in droves to land in the inlet.
Have a great week!  You and your intentions will be remembered in our prayers asking the Great Spirit to bless and reward you for your spirit of generosity.
Fr. Anthony Kluckman, SCJ
Chaplain