Things are a bit NOISY in Chamberlain this week as bikers come through the area on their way out to the Sturgis Motorcycle Rally in South Dakota's Black Hills.  The annual rally starts today and runs the entire week.  It is impressive to see so many cycles out on the highway.  Many stay in the Chamberlain-Oacoma area on their way and stop to visit the Akta Lakota Museum & Cultural Center.
A prayer service kicked off our All-Staff Orientation this morning, as preparations continue for the return of the Lakota boys and girls on August 11 and the first day of school on August 12. It's hard to believe the summer has gone by so quickly!  We miss our veteran staff members from past years, but are also happy to welcome 20 new staff to St. Joseph's tiyospaye – extended family.  While I'm not sure yet how many students we'll have this year, there will be around 55 new students.
St. Joseph's Indian School recently hosted our local Relay for Life event, which remembers those who have died from or are dealing with cancer.  Fr. Steve was the honoree, and the event raised about $30,000.00!

Of that, St. Joseph's staff contributed nearly $6,600.00!
Every week, staff members participate in the 'jeans because' program that allows staff to wear jeans on Friday. This activity alone raised approximately $1,200.00 for Relay for Life! The contributions are used for a variety of charities who work for the cure of cancer.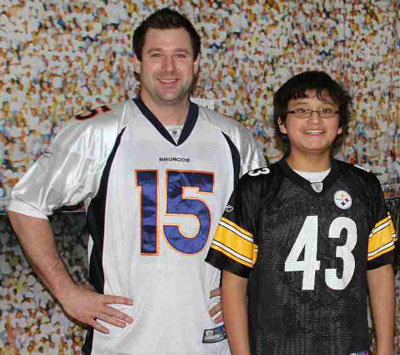 Some good news for a St. Joseph's employee was in the local paper this last week.  Our Athletic Director and Recreation Coordinator, Bryan, has been selected by the Chamberlain Booster Club to become a member of the high school's Athletic Hall of Fame.  During his high school years, Bryan was very successful in basketball, football, power lifting and baseball.  Congratulations, Bryan, on this achievement!
I hope you all have a great week!   Keep us in your prayers as we continue to prepare to open the new school year.
Sincerely,
Fr. Anthony Kluckman, SCJ
Chaplain