It's hard to believe that in less than a week I will be seeing 24 adorable little faces! Some will be familiar and others will be new.  Either way, it doesn't take a mathematician to figure out that there will be 48 little eyes watching every move I make. It is a REALLY good thing that I don't suffer from any form of social anxiety.
As 3-day houseparents, my husband Jachin and I have the privilege of working in both the Afra and Ambrose Homes.  This will be our second year serving the Lakota children in the 1st-3rd grade community at St. Joseph's Indian School. After seeing the progress our kiddos made last year, I can't help but be excited about what is to come. Among other things, it was so rewarding to witness their academic, emotional, social, and spiritual development.
We don't just love being a part of the mission at St. Joseph's Indian School, we believe in it!
Although the kids aren't back yet, staff members across many departments have been preparing for their return for quite some time.  I could write a book about all that has been accomplished by my colleagues, but for now I'll stick to what I've been involved with.
In July, I went to Colorado for a Love and Logic conference and just a couple weeks ago, we were certified in a counseling technique known as Life Space Crisis Intervention (LSCI). Then, all last week, was New Staff Orientation.  I had the pleasure of meeting most of the newcomers on campus.  My hat goes off to Human Resources – they did a wonderful job at finding lots of really wonderful people from all over the country.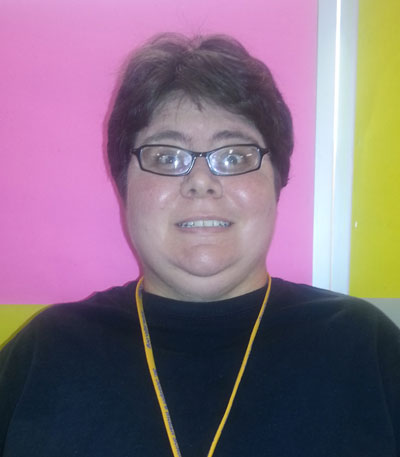 It's great that St. Joseph's continues to become more diverse. I happen to be half Chilean-Colombian and I also happen to be a bit of a nerd when it comes to learning about various cultures. I love listening to stories about traditions and listening to people speak foreign languages. I also think it's valuable for our Native American students to have role models that look like them and others that are very different from them. Over the last couple of weeks, I have especially enjoyed getting to know Z (a new houseparent from South Africa), Nancy (a returning third grade teacher who is from the Cheyenne River Sioux tribe), and Jeshua (our new Native American Studies associate from Lower Brule).  We are excited to have them with us!
Aside from learning about the ins and outs of the organization and their respective positions, our new staff took First Aid and CPR, and were also certified in CPI Nonviolent Crisis Intervention.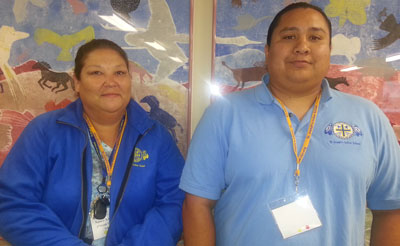 As you can see, we have been keeping ourselves busy. In addition to all of the above, we have to freshen up on policies, procedures, new programs, and goals for this coming year.  We have also listened to various presentations on topics ranging from Fire Safety and Preventing Child Abuse to Professionalism. My personal favorite so far was a presentation on the correlation and bridges between the Christian/Catholic faith and Lakota traditions.
In total, I have about 20lbs of material I've read and reviewed so far and we're still not done! We also have to prep the homes, make beds, and stock supplies and groceries. Devoting so many hours to preparing for the start of the school year could seem really monotonous to some, but being able to positively affect the life of just one child makes all time and effort worth it.
I ask that you keep the children, their families, and us in your prayers. Fr. Steve will definitely be missed by all this year. With that said, I'm beginning to thank God for the work He is doing, for those He is leading into a new season, for the people He has purposefully placed here, and for the generosity of all those who make our day to day blessings possible.  I am hopeful that 2013-2014 school year will be a great one! Please stand in faith with me! 🙂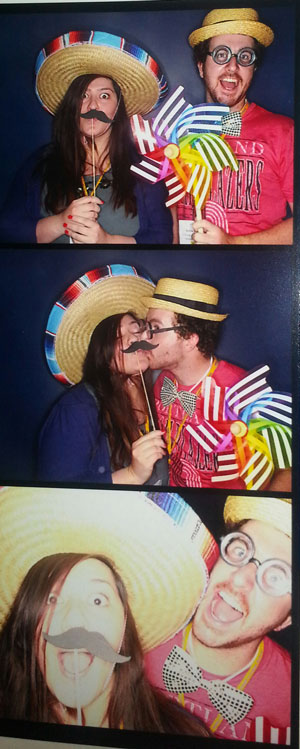 I'll leave you with a silly picture of Jachin and me from All Staff Orientation.