Tuesday, November 2, 2010
Today, I did my civic duty and went down to the county courthouse right after breakfast to vote. Our students also got to take part in the process through a state program called "Kids Vote". The main difference between my ballot and theirs was that theirs included pictures of each candidate.  After school, I met the 8th graders who volunteered to tabulate the ballots.  Since they were all marked with crayon or pencil, there were no hanging chads. But if the voters didn't write their grade level on the otherwise anonymous sheet, we had to disqualify the ballot. That is part of the learning process about elections too. The students' votes were fairly reflective of the state-wide averages, and for some the passions ran just as deep.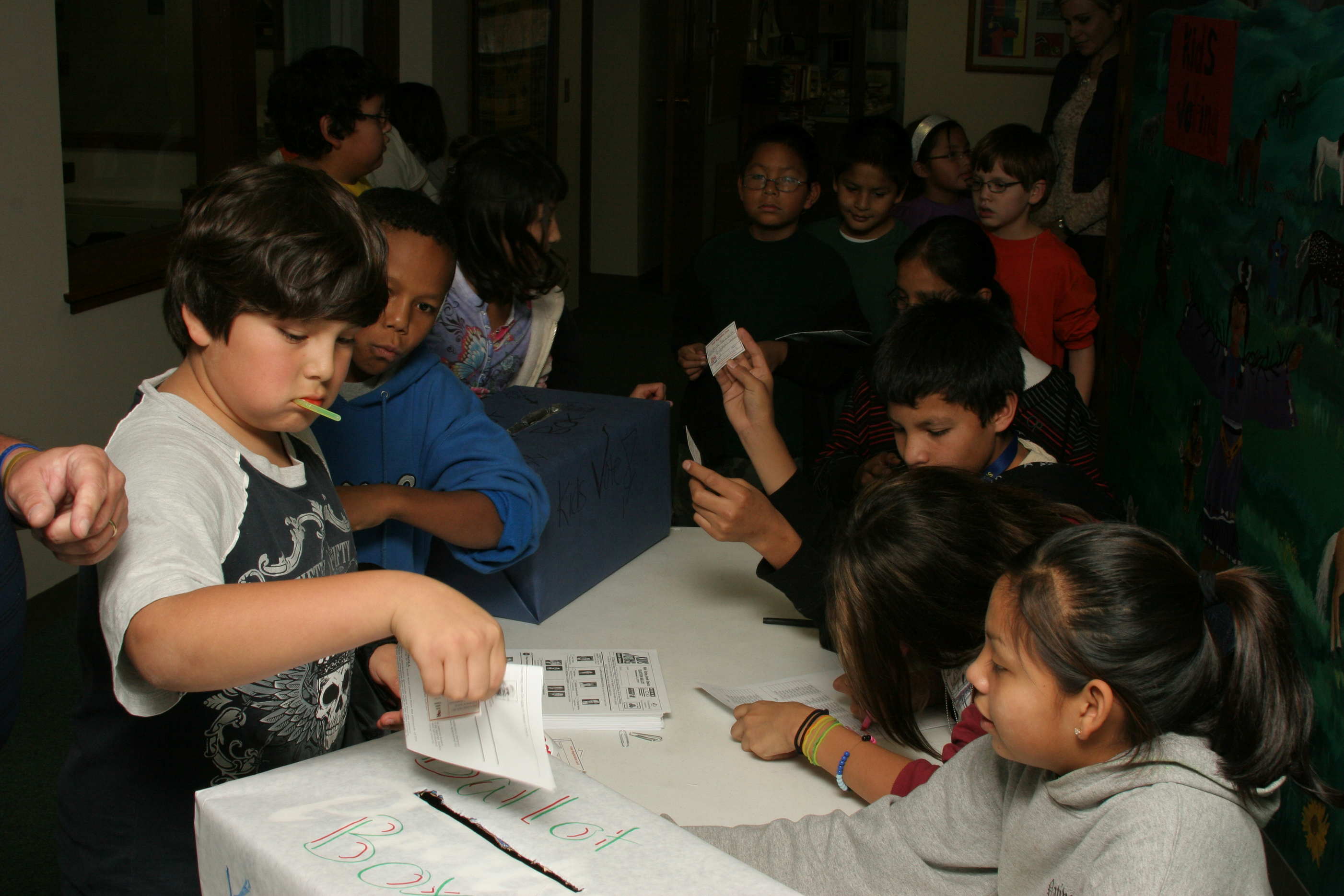 Besides voting, another cycle we regularly go through every four years is accreditation. The staff here has worked very hard to pull all the paperwork together. Today, we finished two days of our on-site visit. The reviewers always find things we need to work on, but that's why we go through the process – so we can have other eyes looking to see what we can take for granted, and spur us on to improve.
It felt good to hear that our students seem genuinely and generally happy to be here. The reviewers told us they were very impressed by how good a job our maintenance staff does in taking care of the campus, and our system of repairs that gets things done in a quick and timely manner.
The observation I was most proud to hear, was that they see our programs and staff working together in an integrated way. We are all in this together, and our work compliments each other as we strive for the same basic goal – the education and well-being of the students who live here.