I hope you enjoyed Presidents' Day yesterday!
You may recall last week I mentioned the Lakota students participated in a Penny War to raise money for St. Joseph's staff team – TURTLE POWER – taking part in the Polar Plunge.  We gathered this past Thursday to see who the lucky winner of the Penny War would be, the grand prize being a pie in the face!
Four staff members, myself included, were seated in front of the student body in the rec center nervously smiling as the names were read to see whose name would be called last.  Thankfully I was named first, so I avoided the pie to the face.
Julie, our Residential Director for 1st-5th grades, ended up becoming the target.  One of our third graders, Devon, was selected and he really let the pie fly.  Julie and half the basketball court were covered in whipped cream!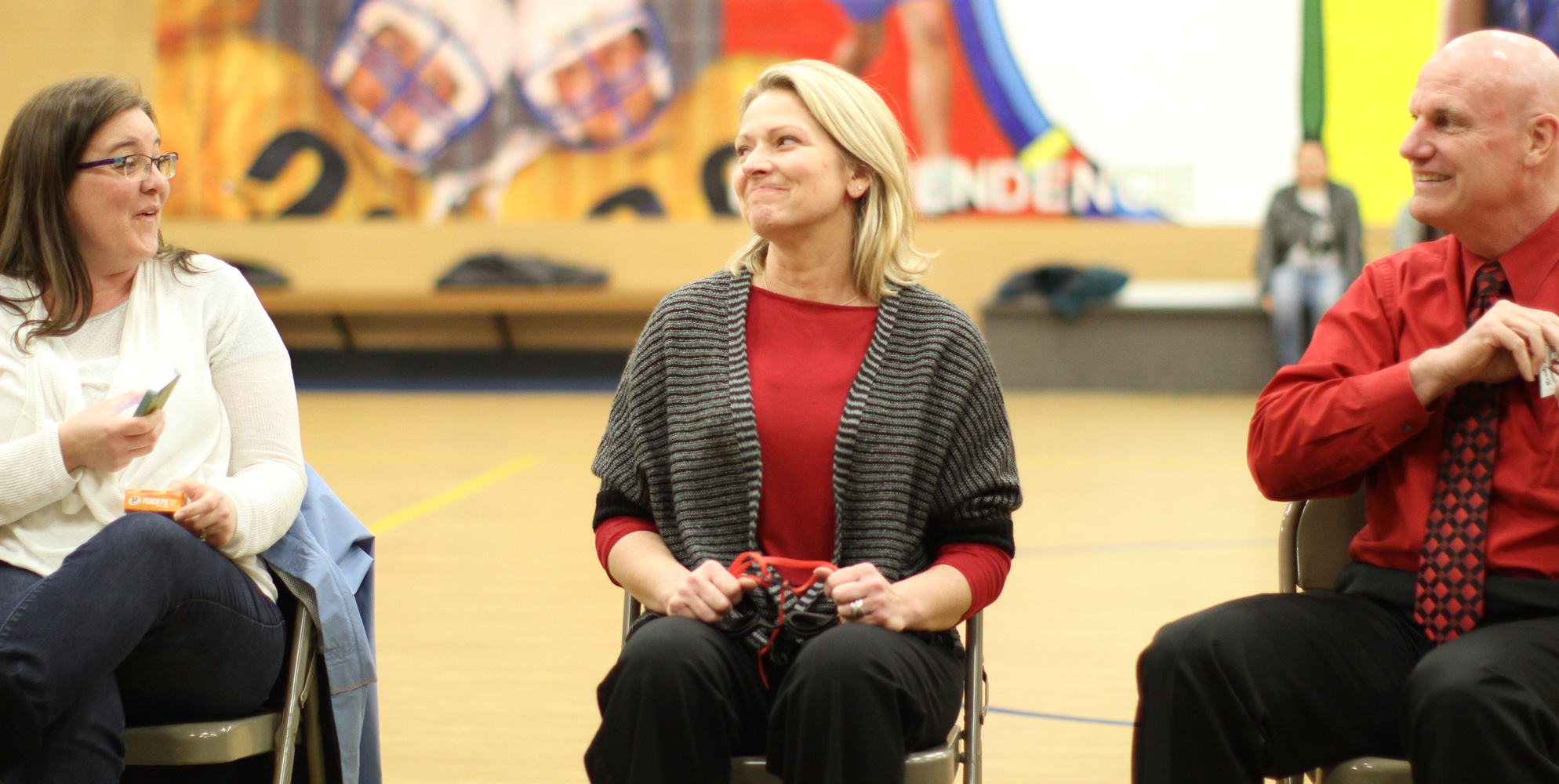 Everyone was pretty excited that the Penny War raised more than $200 for Special Olympics.  Thanks Julie for being a good sport!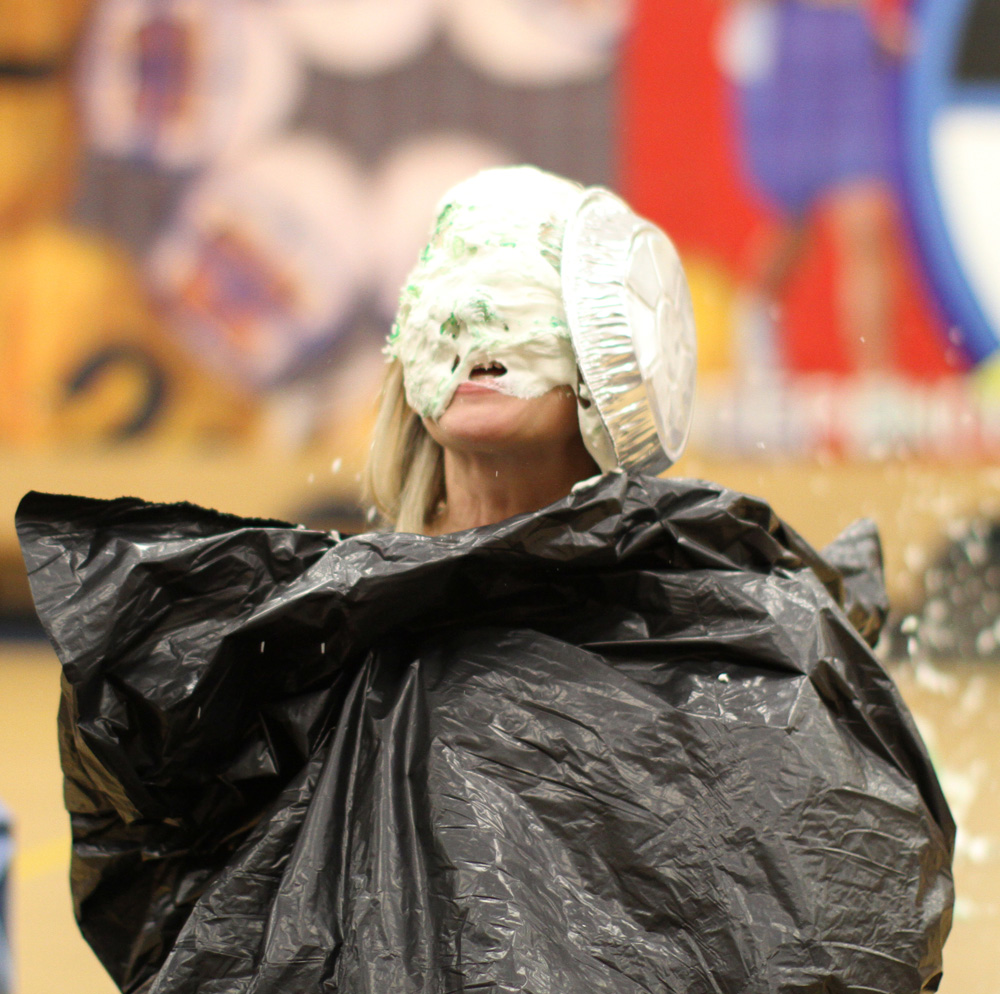 The Explorers are getting excited about their up-coming trip to the state capital in Pierre, South Dakota.  They'll have a meeting with Governor Daugaard and tour the Discovery Museum.
The group just wrapped up a fundraiser that involved selling subscriptions for our local paper.  One of our sixth grade boys, Tayeden, sold the second most subscriptions! He won a $25 prize and, according to the boys' advisor, "a ton of confidence." Way to go Tayeden!
On Saturday, I accompanied Kathleen, our principal, and nine contestants to the Spelling Bee in Mitchell. Three students took part in the competition for the national championship in Washington, D.C.  Our three gave it their best and one student came in seventh out of 20.  The others were class winners who competed against their own grades. Everyone did well and received a nice certificate congratulating them on qualifying for the contest. We even had some of our students' families attend to encourage their son or daughter. It was a great day!
This coming weekend we'll be having a retreat for students taking part in the Sacramental Prep Program.  Participating is a decision students make with their families. Students are not required to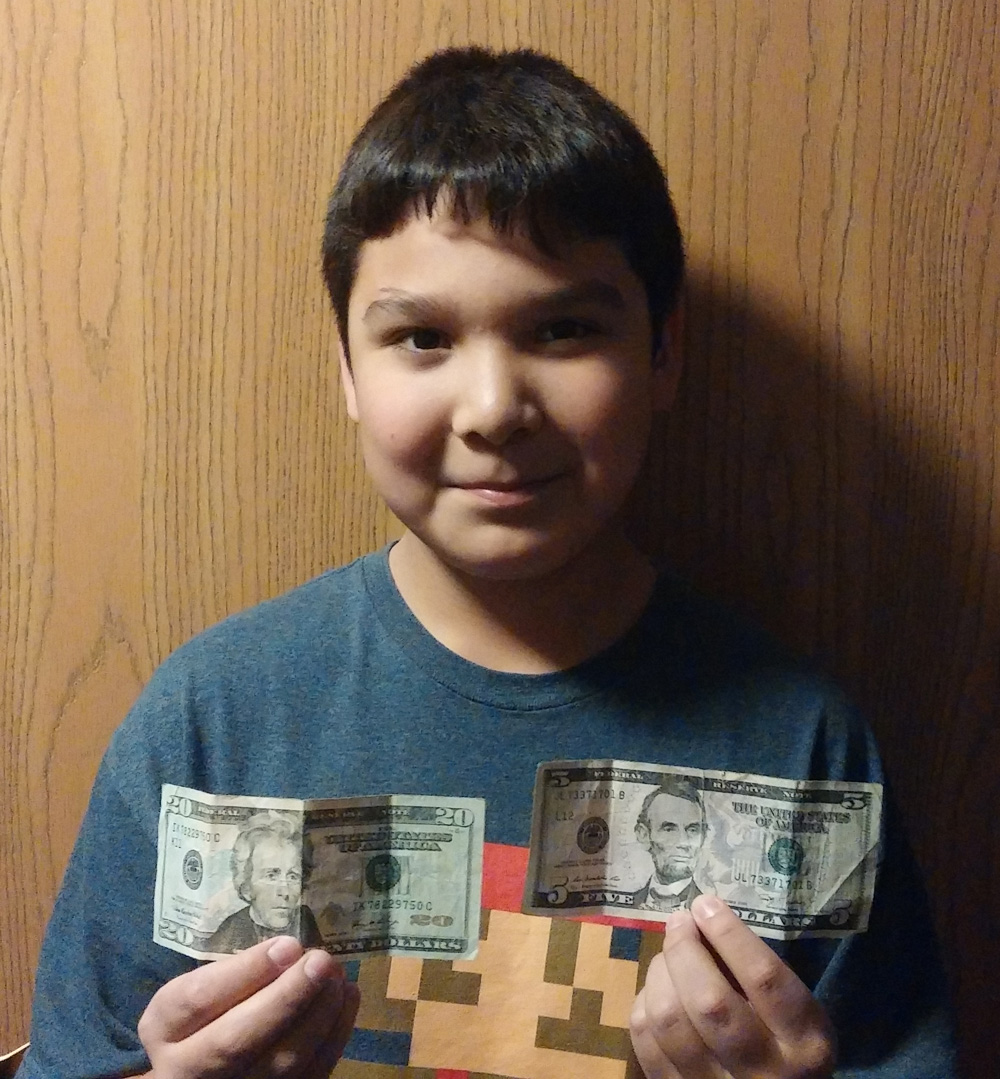 be Catholic to attend St. Joseph's Indian School – we welcome children of all faiths. The aim is to help those who have not yet received First Communion prepare and enable other students to take part in the RCIC (Rite of Christian Initiation for Children) so they can receive the initial sacraments of Baptism, First Communion and Confirmation.
One student, who is already baptized, will make their Profession of Faith to join the church.  We have over 30 students taking part.  On Sunday they will be involved in the Rite of Enrollment as they continue preparations for the sacraments on April 12.  We ask that you please keep them in your prayers.
Have a great week.  May God's blessings continue to be with you.  We keep you and your intentions in our prayers.
Fr. Anthony Kluckman, SCJ
Chaplain