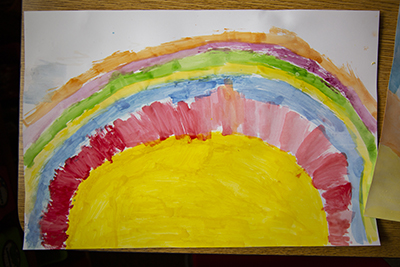 The following is a guest blog written by Erin, one of the Family Service Counselors at St. Joseph's Indian School.
One thing I appreciate most about working with children is having the opportunity to utilize creativity in a variety of ways. One way I have done this is through art.
St. Joseph's Indian School's counseling services includes an art therapy room filled with art supplies and artistic mediums for any creative interest. This has been incredibly useful when working with children who may not have the words to express how they feel. Art in therapy allows kids to explore ideas and practice mastery of a new skill while learning frustration tolerance and processing experiences.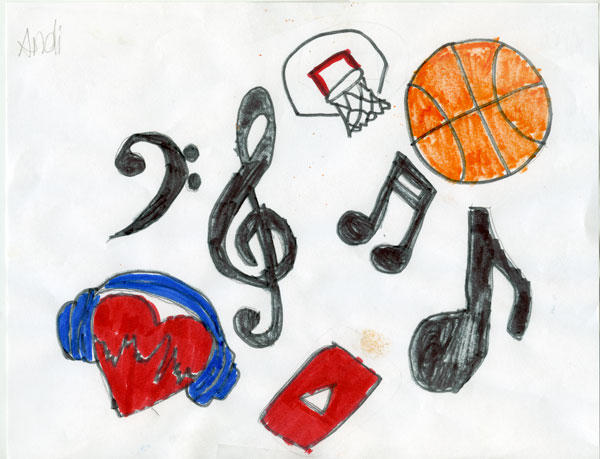 One way I utilize art in my sessions is to help children process bad dreams. Sometimes it is easier for a child to show me their dream rather than tell me. After a child has completed their dream art, we then add things to make it less scary. Sometimes this means giving a monster googly eyes and a party hat or drawing in a superhero to whisk the child to safety. I have found that kids know what they need to feel safe, and adding this safety to a dream can help the child feel less fearful about the dream in the present and in the future.
Another art therapy technique I use is guided drawing. The internet is filled with great videos teaching kids how to draw simple pictures. Drawing along with an art video helps the child learn how to focus, follow directions and be mindful of their present experience. Sometimes we draw using only markers so "mistakes" cannot be erased. This teaches the child to manage frustration if the drawing doesn't turn out as expected and to accept that even mistakes can be beautiful. As our resident art teacher likes to say, "Turn mistakes into masterpieces!"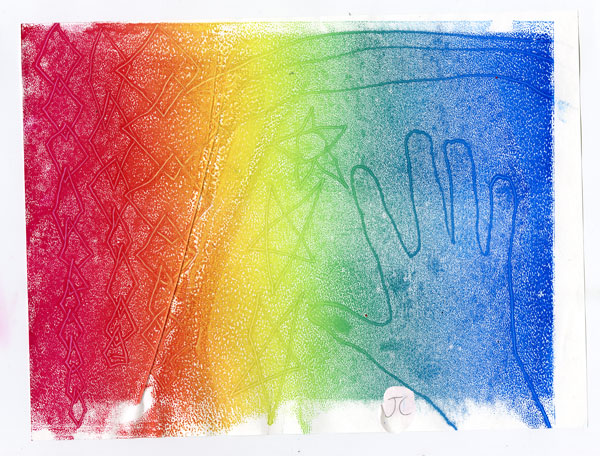 A final technique I use in art therapy is grief boards. When a child loses someone or something important to them, it can be hard for that child to understand all of the emotions they feel. Sometimes helping the child hold on to happy memories of what was lost can relieve some of the sadness and anger. One way I like to do this is by helping the child create a board of memories. Boards often include pictures of the loved one and words the child finds encouraging. Creating these boards also provides an opportunity for the child and me to talk about the loss and process the child's grief.
Art is a language spoken by all ages. Allowing a child to be expressive and creative in a language that feels safe and comfortable to them can foster connection and promote healing. Having access to an art therapy room and all its contents has been incredibly helpful in my work with St. Joseph's children.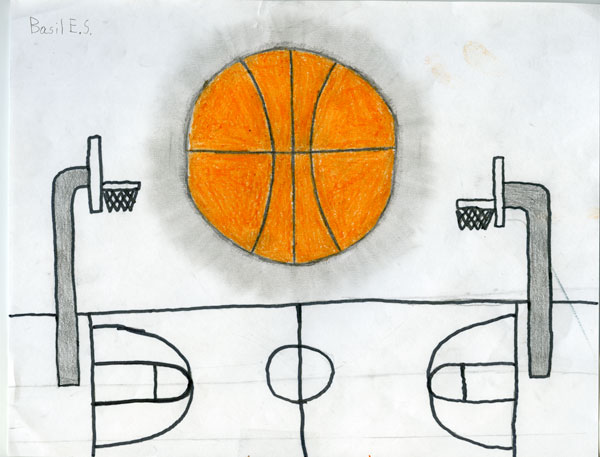 Philámayaye — thank you — to St. Joseph's supporters for helping provide care, such as art therapy, to the children at our school.