It is our first week back at St. Joseph's Indian School. The Lakota (Sioux) students are getting settled into their new classrooms and new routines. At lunchtime, however,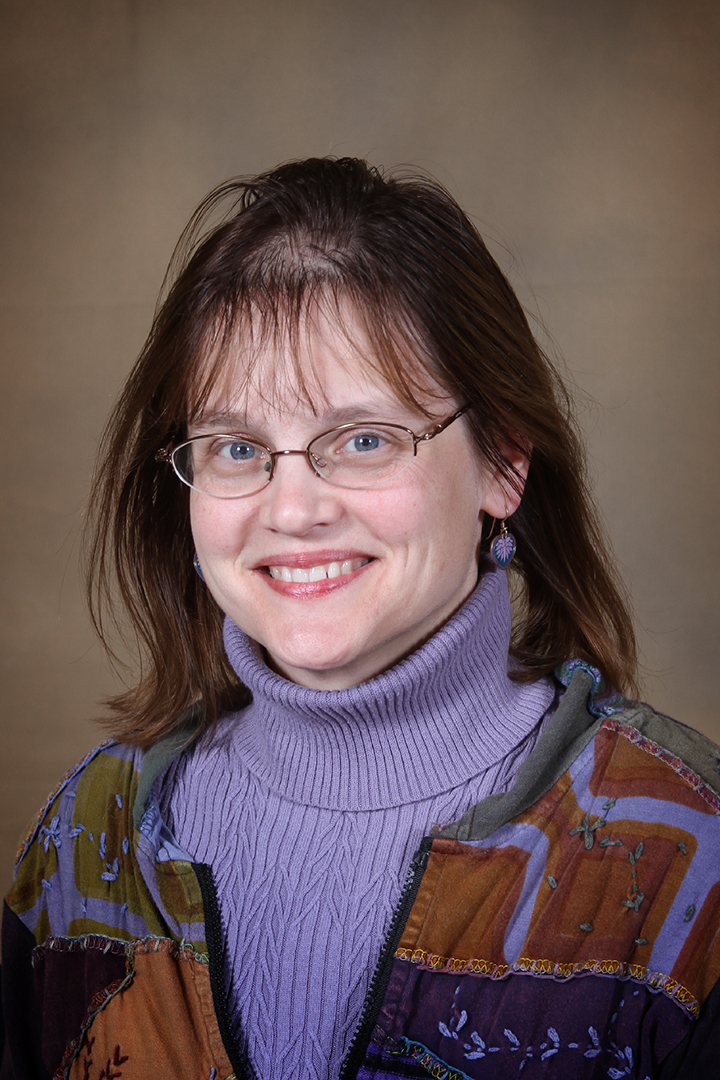 they have been looking longingly at their new playground, which is still a few weeks from completion. They have been checking the blueprints posted outside the school office, marveling at the towers, tunnels and slides. They can hardly wait! In the meantime, they have playtime in another area — walking, talking, and playing basketball.
Most of the physical work on campus happens during the summer time, so it is behind the scenes. The students arrive to see clean homes, new sidewalks and beautiful lawns. Seeing a crew of people doing construction on the playground is a bit of a novelty.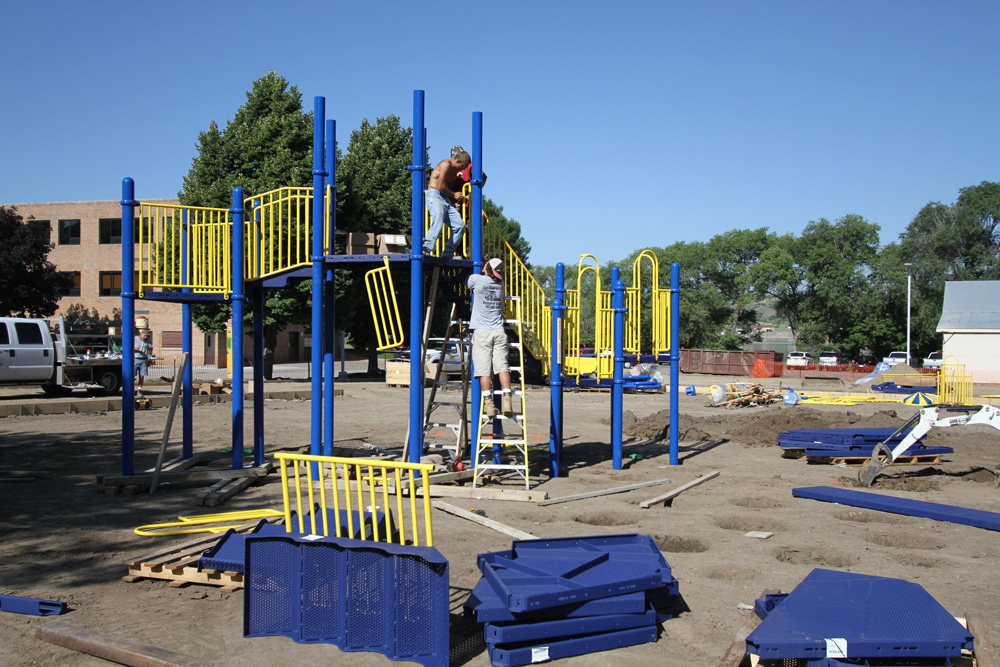 It has also proven to be an opportunity for generosity.
At St. Joseph's, we practice the Circle of Courage values of Belonging, Mastery, Independence and Generosity. These first few weeks of school we focus hard on Belonging—making sure each student feels connected in their home and classrooms, assuaging the inevitable bouts of homesickness, and building a sense of community.
Some of our eighth grade students jumped at the chance to practice other values as well. They used some of the cooking skills they learned in Personal Living Skills class to make treats for the playground construction crew – demonstrating Mastery.
They walked out to the playground site bearing a large container of lemonade and a pan of Rice Krispie treats—in a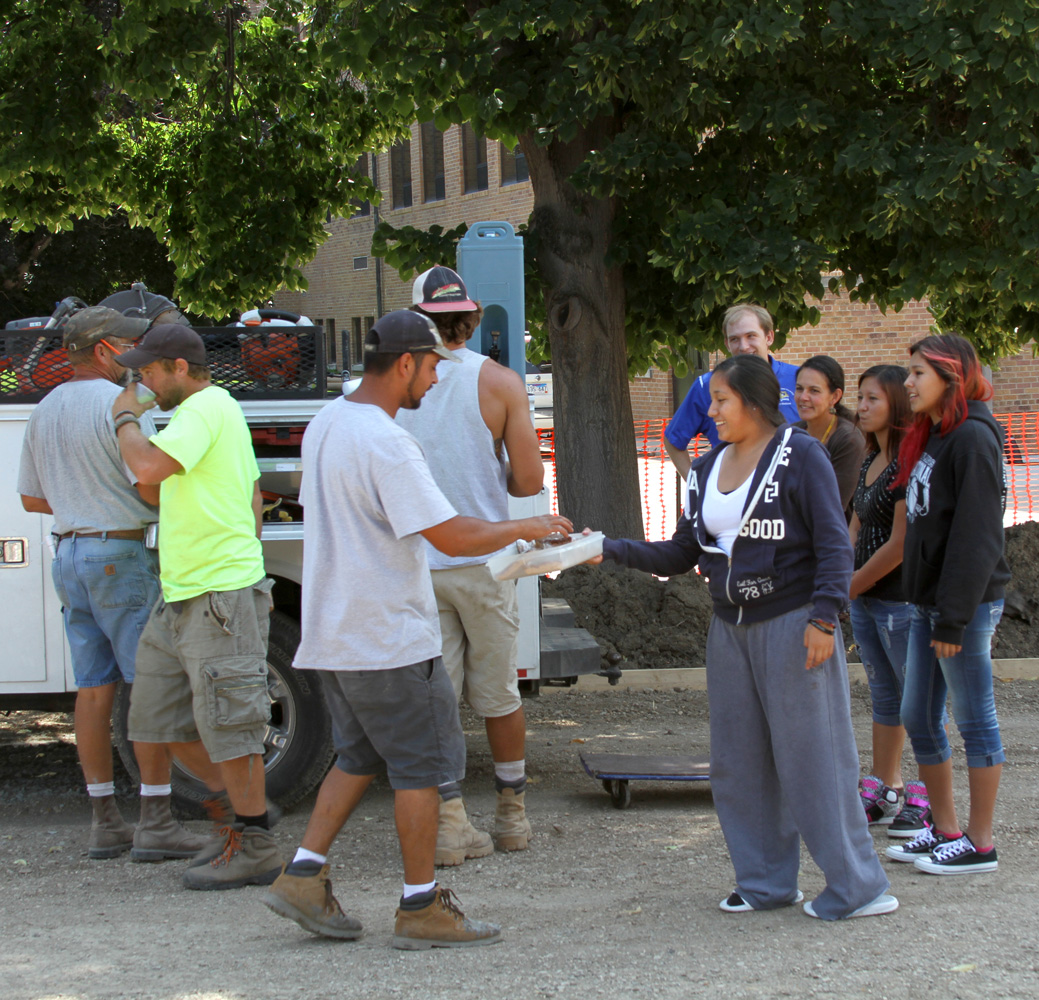 show of Independence and Generosity.
The students introduced themselves and got to know the names of the crew, who hail from Omaha, Nebraska. It was a hot afternoon, and the crew was very grateful for a snack and some cold lemonade.
The students were grateful and excited to see the progress being made on the playground. They heard about what it was going to look like when it was finished, and got personal assurances that they were going to have a well-built, top-of-the-line play area.   It was such a good experience for the students that they are planning on visiting again in the upcoming weeks.
As for staff, we were proud of our students, grateful for the hard work of the construction crew, and especially grateful for donors who made this new playground possible. Thank you to everyone —from our grounds crew, to the construction crew, to all benefactors who contributed. Pilamaya!
Claire N.
Paraprofessional