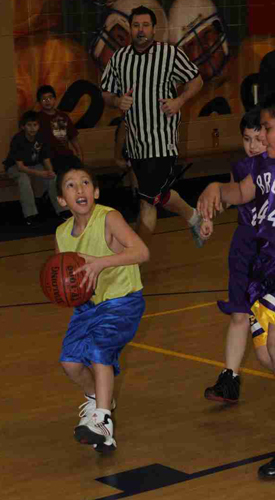 Yesterday St. Joseph's fifth and sixth grade boys opened up their basketball season with a pair of wins in front of the home crowd!
Our fifth graders jumped out to a big lead and never looked back. The sixth grade game went back and forth with many ties, and was a great team effort. Our opponent's taller players had an advantage close to the basket, while our smaller unit passed it around well to get good shots.
With the game tied and only 30 seconds left on the clock, our tiniest player, Dylan, let fly from the side and hit the go ahead and eventual game winning shot.
I happened to be sitting near his grandparents, who were so delighted and excited to be able to share in that special moment with him.
Though small, he sure walked tall after that memorable moment!