Happy New Year from all the students and staff at St. Joseph's Indian School!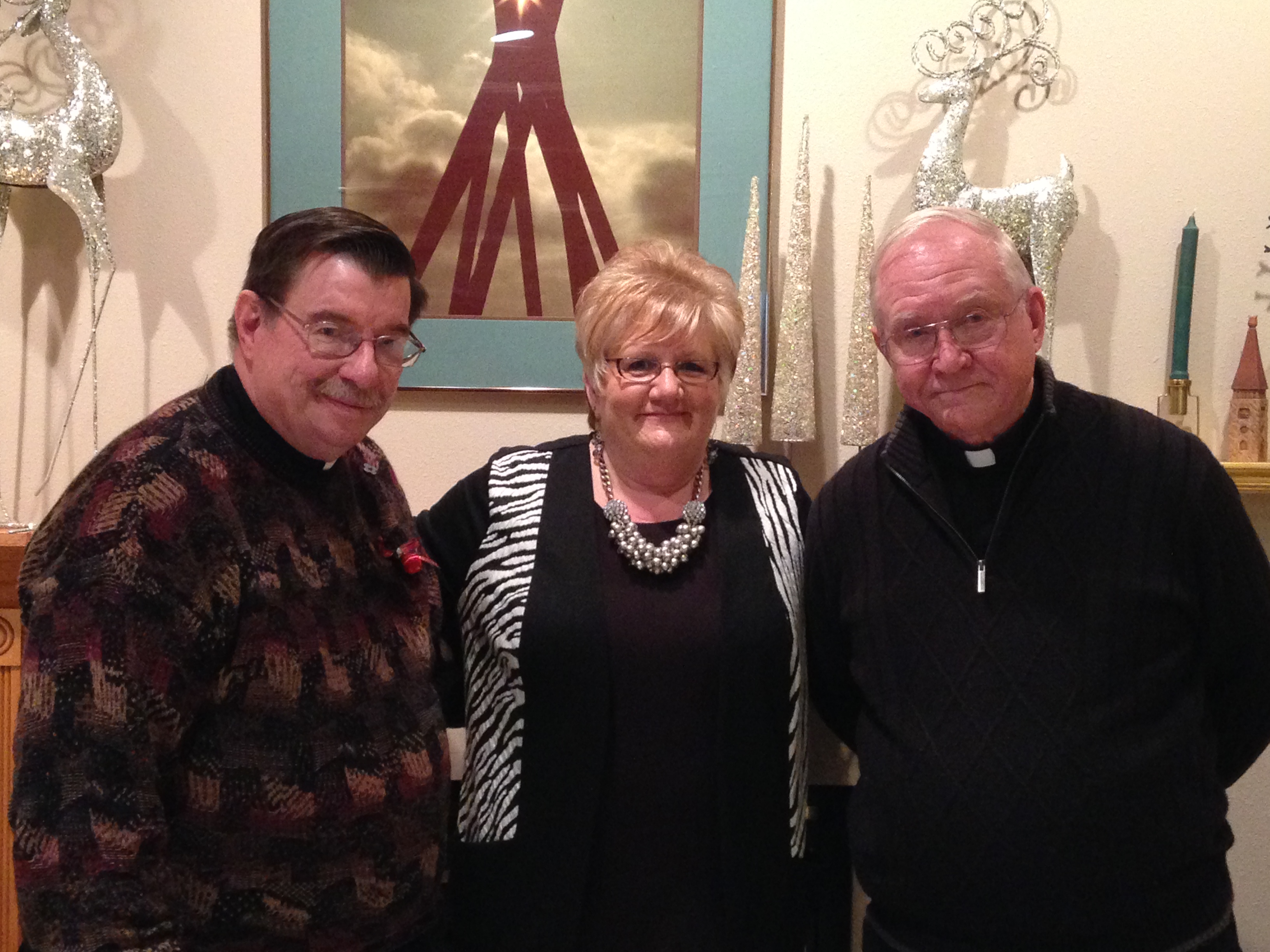 I hope everyone's New Year is off to a great start.  Our students and staff are in the process of working their way back to campus as the Christmas Break comes to an end.  The weather is making it a bit interesting today – we have snow and 11 degrees outside, along with blistering winds lowering the wind chill to well below zero. Word has already come from the Rosebud Indian Reservation that their bus will not be able to make it to St. Joseph's today due to the weather. South Dakota could get up to 6 inches of snow or more before tomorrow. Please keep all those traveling in your prayers for a safe journey.
Since things were quiet around campus this past week, I would like to bring you up-to-date on some things that happened just before Christmas.
Pope Francis has dedicated 2015 to be a Year of Consecrated Life —honoring Sisters, Priests and Brothers who have made the commitment to religious life.  Our Provincial, Fr. Steve Huffstetter, SCJ, sent out a memo encouraging our Priests of the Sacred Heart (SCJ) communities to discern ways we could make ourselves visible to the people in our areas so as to give witness and invite them to know us better.
On December 14, 2014, Fr. Bernard Rosinski, SCJ and I, along with our housekeeper, Terri, took part in the annual Parade of Homes in the Chamberlain area.  It is a fundraiser for our local Cozard Memorial Library.  There were five homes and one local business that people could visit.
We hosted between 60-75 people and had a great time answering questions and showing off our home —beautiful, thanks to Terri's wonderful sense of decorating.
Later that week, we invited St. Joseph's staff to come up and see the decorations and enjoy some cookies and hot cider.  About 40-50 staff accepted our invite during this busy season.  It was a wonderful experience!
~~~
On the calendar for the week ahead is the start of the third quarter at school and our celebration of Christmas with the Lakota (Sioux) boys and girls. The students are looking forward to opening their gifts your generosity provided! I always enjoy visiting the homes and seeing the expressions of joy on the children's faces as they open their gifts. We'll be sure to take some pictures so you can see them in next week's blog!
With 2015 upon us, I also wanted to remind you of the donor luncheons that will be coming up, giving you an opportunity to meet some of St. Joseph's students and staff:
January 18-19, 2015: San Francisco, California
April 25-26, 2015 : Panama City, Florida
June 7-8, 2015: New York, New York
If you are able to attend and would like additional information, please call 1-800-584-9200. We look forward to spending some time with you!
Enjoy the week ahead.  May God's blessings continue to be with you as in the New Year.  Thanks again for your support and encouragement of our Lakota students and all of us.  Be assured of our prayers for you and your special intentions.
Fr. Anthony Kluckman, SCJ
Chaplain