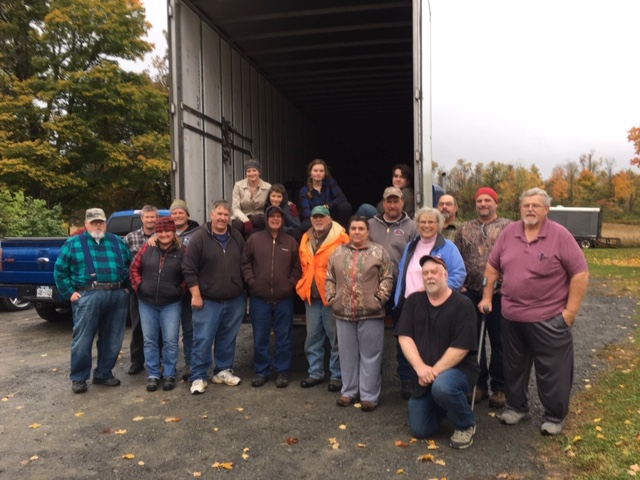 Judy Horton frantically held the telephone in her hands. She'd just learned the items she and many others collected in Newfield, N.Y., and surrounding towns, were not going to be delivered to St. Joseph's Indian School by the original driver as planned. Instead, she found herself with a mountain of wonderful donations, with no way to get them to Lakota (Sioux) students in Chamberlain, S.D.
"What am I going to do now?" she thought to herself.
Judy and her husband called numerous trucking companies, but kept running into dead ends. Shipping by mail would be an astronomical expense. She couldn't drive the 1,400-mile distance herself … She called her family members to ask for prayers, because she hadn't the slightest idea how she was going to get the items to South Dakota.
Then she paused. She rested her worried mind and a name came to her … John. Might an old friend who she knew was a trucker have the answer to her dilemma?
"I called him up and he said he didn't drive out of state but pointed me in a direction I hadn't taken yet," said Judy.
John told her to call Native American owned trucking companies — the nearest one she could find to Newfield. After an online search, she discovered that one was located in Georgia. Not exactly close, but she gave it a shot. The company told her they only drove cross country and couldn't go north to New York to collect the load.
"In that moment, I felt so defeated," said Judy.
But the company wasn't without more direction. They told her they would call their affiliate company in none other than Sioux Falls, S.D. Sioux Falls is located approximately 150 miles from St. Joseph's Indian School.
Judy wondered, "Could this be my saving grace?"
The company in Georgia called Sioux Falls and then returned a call to Judy. It just so happened that a truck driver named Jared (a Cherokee man) was currently in a small town in Pennsylvania with an empty truck. He'd be heading back to South Dakota that night and was willing to make the 100-mile detour to Newfield to pick-up the donations for her!
"I was so thrilled," said Judy, "But, our new driver, Jared, needed to leave that evening, so I called everyone I could think of to come and help load his truck."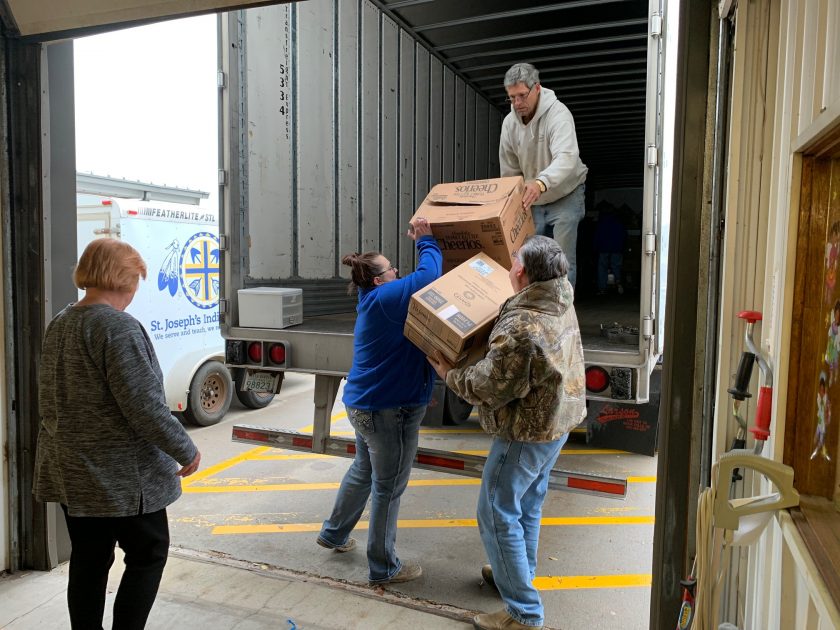 And despite every bump and twist in the road, the group got it done. Jared arrived, his truck was loaded and he headed back to South Dakota with the donated goods.
The boxes were filled with items such as shampoo, conditioner, brushes, school and art supplies, small toys and more. Judy's first hope was to fill 200 boxes with such items, but an outpouring from her church committee, friends, family and strangers led her to collecting 226 boxes — meaning every single student at St. Joseph's will be blessed this Christmas with a box of their very own.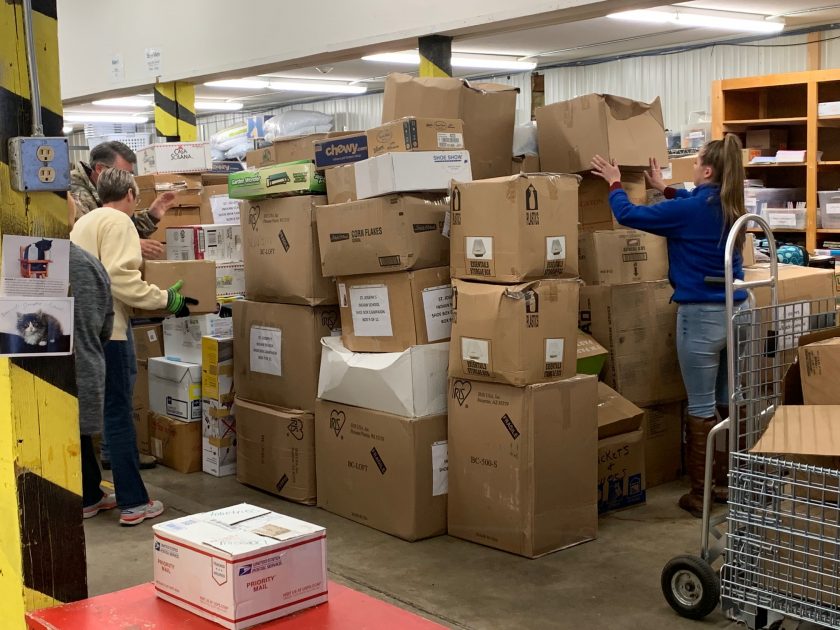 Supporters also gave items such as blankets, stuffed animals, jump ropes, sheets and towels. Judy's sewing group even made 32 handmade quilts to share with the Lakota boys and girls at St. Joseph's.
Once Jared and the truck arrived on campus, approximately 10 St. Joseph's staff members greeted him to help unload. Many hands made quick work of the very large load.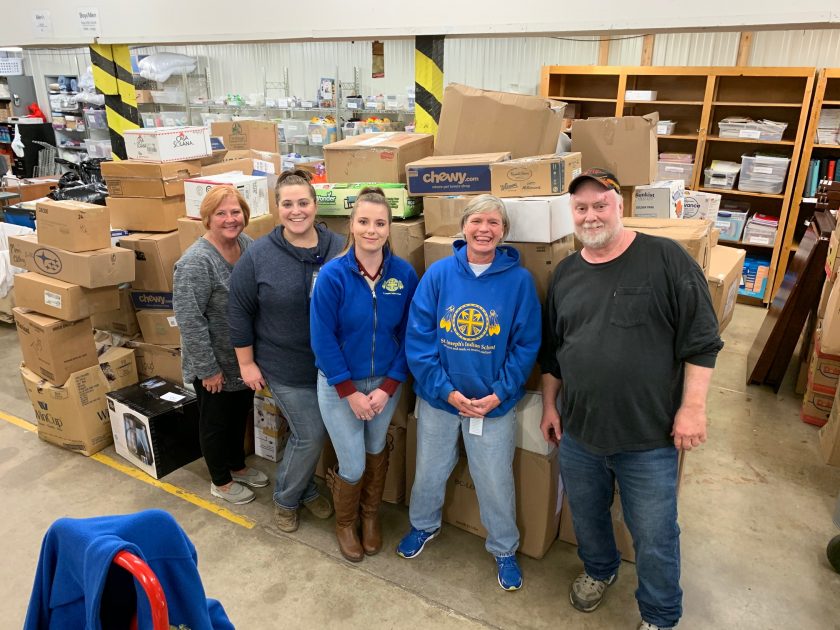 "It's so great to witness the passion of our donors," said Heather, Disbursement and Donation Supervisor at St. Joseph's. "Judy kept us posted the entire time she was working through her delivery difficulties, and it was so inspiring to see that truck make it to our school. She found a way, and she made a difference."
Philámayaye — thank you — to Judy and many other supporters like her who don't give up. Sometimes, doing a good deed comes with bumps in the road. We are so thankful for the people who choose endure twists and turns for students at St. Joseph's Indian School.