For the younger grades, we had workers visit the school and give presentations. A doctor from Indian Health Services was in the assembly room telling about her work in the clinic. When asked for questions, many of the students wanted to share their own bumps and bruises that might have earned them a trip to the doctor. In the school gym, a couple of police officers from the Bureau of Indian Affairs spoke about their work. They brought along a police dog with them, who was the biggest hit of the day with our students.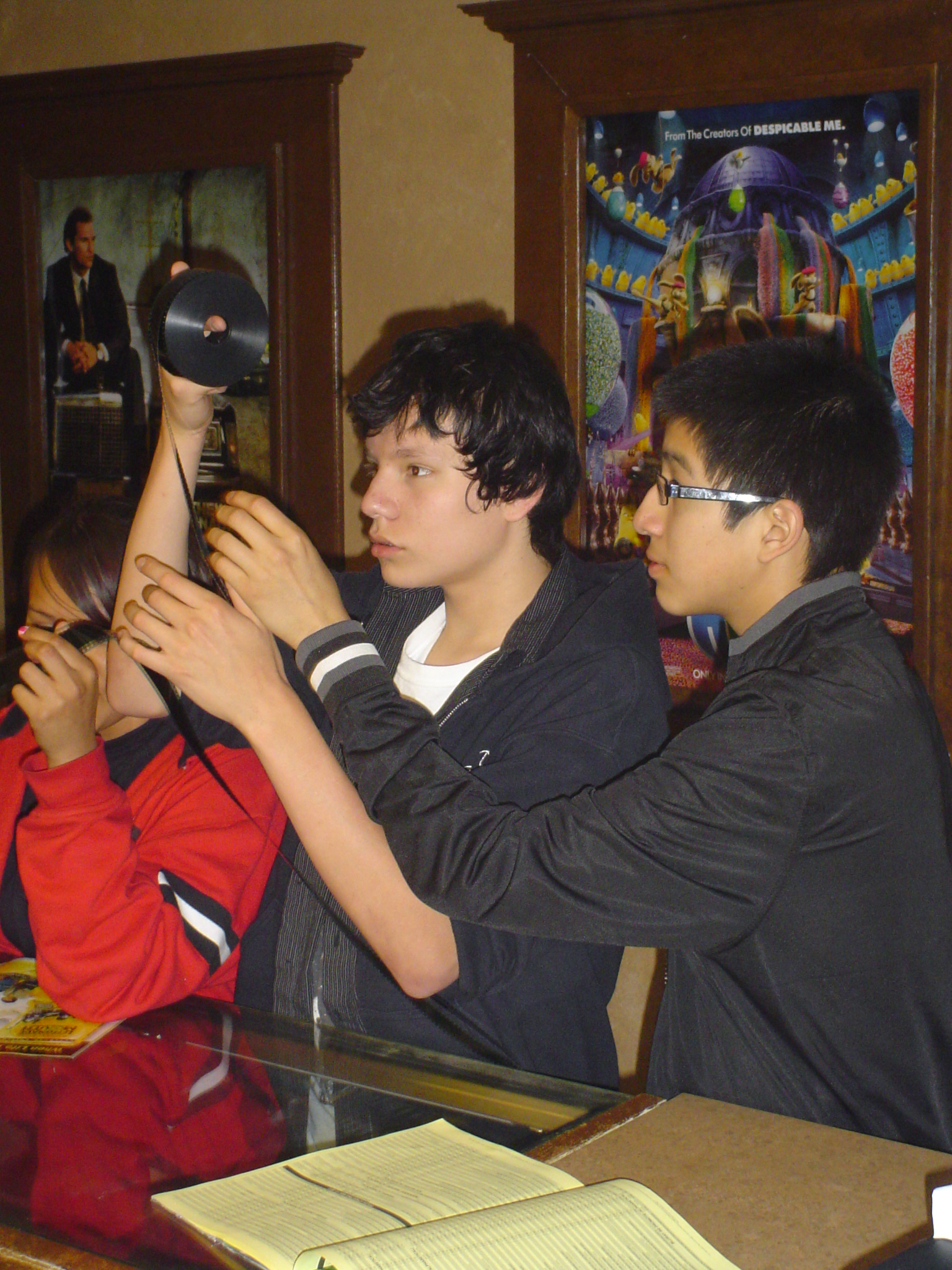 The older students traveled downtown to learn about some of the businesses. Our students get to go to the movies occasionally, but some today were particularly fascinated to see the projection room and the behind the scenes tour. They were treated to a bag of popcorn each after that visit.
Today, we had an afternoon break in the clouds and the sunshine came pouring down from the heavens. Campus came to life in a different way with lots of bikes and skateboards roaming the sidewalks.
I stopped in at Summerlee (4th-5th grade girls). They were "supercharging" the home before leaving for Easter break tomorrow. The houseparents asked me if I would be the judge of which of the 3 bathrooms looked the cleanest. I had to admit that all of the kids do a better job than I do, and it was a hard choice. But I hammed it up, running my finger across countertops and checking the corners before declaring a winner.
Before supper, I joined a group of girls shooting baskets. I started demonstrating my arsenal of odd shots – behind the backboard, bouncing the ball in, backwards free throws – a sign of too many hours of my youth shooting baskets and playing HORSE. But the girls enjoyed the variety, and tried a few trick shots of their own. Then I got a demonstration of the group floor routine they had learned during their last gymnastics workshop.
Tonight's enrichment activities included softball field events – longest throw, most accurate, furthest hit … the kids enjoyed the chance to be outdoors for a taste of spring.