Good day to you all!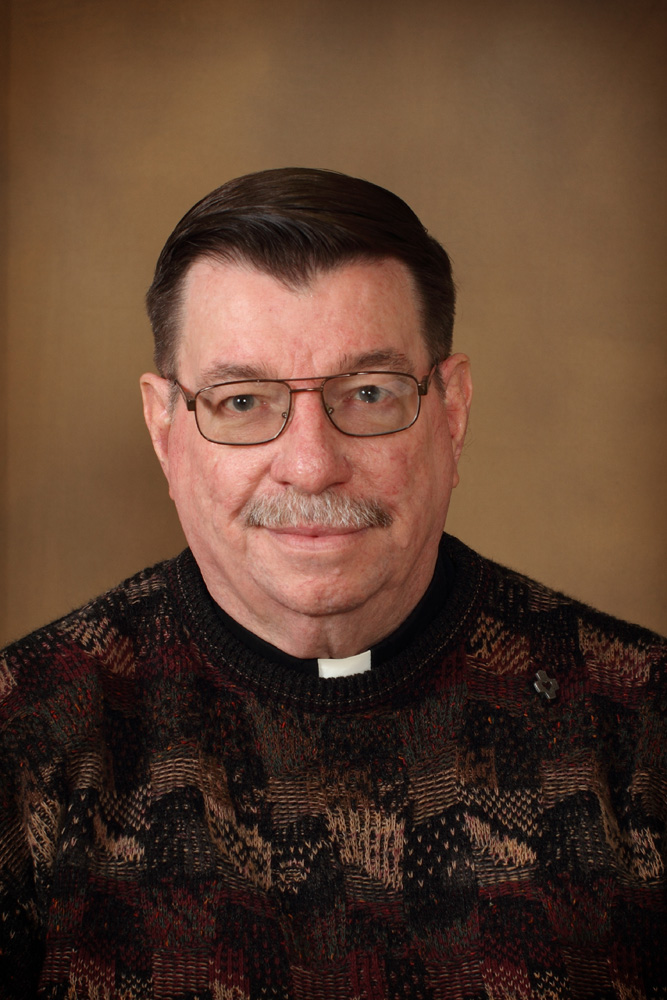 I hope everyone had a great weekend and enjoyed Flag Day on Sunday.  It was a quiet weekend at St. Joseph's Indian School; the summer break home went to Sioux Falls for an outing and most of the high school students were also away.
Last week, St. Joseph's hosted SCJ Schools in Collaboration. The SCJ community operates elementary schools and parishes in Mississippi, Texas, Wisconsin and South Dakota. The principals and one teacher from each school gathered to share ideas and plan for the future. Francis Whitebird, a Lakota language expert and the husband of St. Joseph's principal, gave a presentation on Lakota spirituality.
Discussions were also held on ways to develop lesson plans to share the charism of our SCJ community established by our founder, Fr. Leo John Dehon, SCJ.  He had a deep interest in education and we try to continue in his footsteps.
Friday, June 12 was the Feast of the Sacred Heart. To conclude Schools in Collaboration, we held a joint prayer service via Skype with an SCJ high school program in Germany. Their choir led the singing and our group did the readings.  Each school also contributed a prayer of the faithful.
Some of St. Joseph's high school students were able to participate in the prayer service from Germany! Adrian, Jacob, Danielle and Martina are currently staying with local families in Handrup. Their chaperones, Aaron and Melissa, are staying with the SCJ community. Everyone is having a wonderful time seeing sites and learning about one another.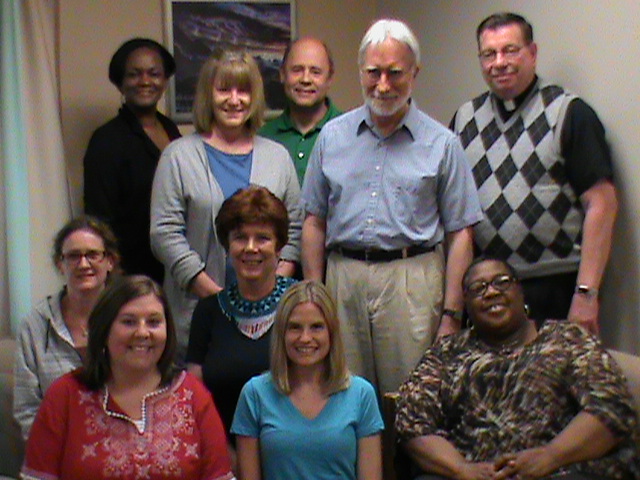 To complete the exchange, St. Joseph's will host the German students in September. They will attend our powwow and visit South Dakota's famous Black Hills, learning about life for St. Joseph's students and Native American culture.
This past Saturday was the 130th birthday celebration of Gann Valley, South Dakota – the county seat of neighboring Buffalo County.  It is the smallest county seat in the country, having a population of just 12. But it grew 30-fold for the day!
There was a parade complete with a 1903 Ford, antique tractors, the Shriners and the lawnmower racers even made an appearance. Lawnmower races are a big time event in Pukwana, South Dakota – another neighboring town.
The parade was further enhanced by the presence of the Kyle Evans Memorial Trail Ride, which began in Wessington Springs on Thursday and arrived at Gann Valley just as the parade was ready to kick off.  There must have been 20 wagons and over 200 riders of all ages.
After the parade, the day was spent enjoying various games and activities. One event was the buffalo chip throwing. You were able to get in some practice since they had parking in one of the pastures near downtown where you could pick up some 'chips' and practice a toss or two as you made your way to the parade.  Another highlight of the day was introducing those families who have been in the Gann Valley area for over 100 years. The day ended with a complimentary dinner (350 plates were prepared) and a dance in the evening.
We hope you have a relaxing and enjoyable week! You and your intentions are remembered in our prayers.  We'll be finishing this month's novena for our benefactors on June 19.
God bless you always,
Fr. Anthony Kluckman, SCJ
Chaplain