Crazy Horse Memorial is a colossal carving project that has been ongoing since 1948 to pay homage to the courageous Lakota Warrior. To get an idea of the scope, when finished the four presidential faces on Mt. Rushmore could fit in the Horse's head of this sculpture.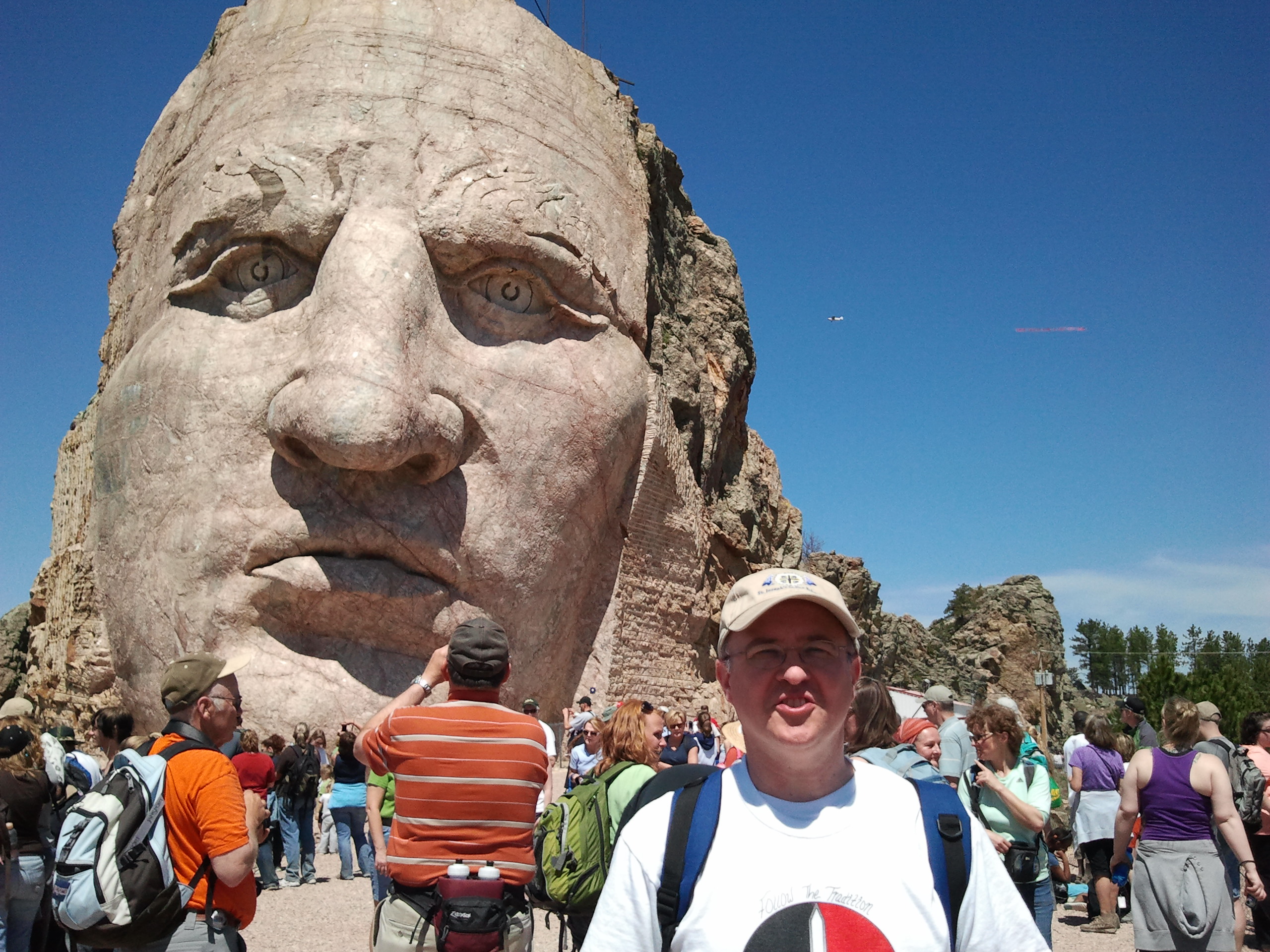 Crazy Horse has a wonderful museum of the American Indian, and a workshop for artisans who will answer your questions as they work on their crafts. It's my favorite place to take visitors in the Black Hills because it combines natural beauty, culture,  history and a visionary undertaking.
One weekend a year, the memorial is open for a 10K Volksmarch, and after a scenic wooded walk you work your way onto the actual arm of the sculpture, directly in front on the 5 story head of Crazy Horse. With many others on the path with us, the atmosphere was fun and festive, but  the climb required patience and perseverance.
The view of the countryside far below was breathtaking. It was a pilgrimage for me in many senses, not knowing exactly how my foot would hold up with the distance and altitude. But completing the trail gave me a great sense of accomplishment and ongoing confidence in continued healing.