Good afternoon from St. Joseph's Indian School!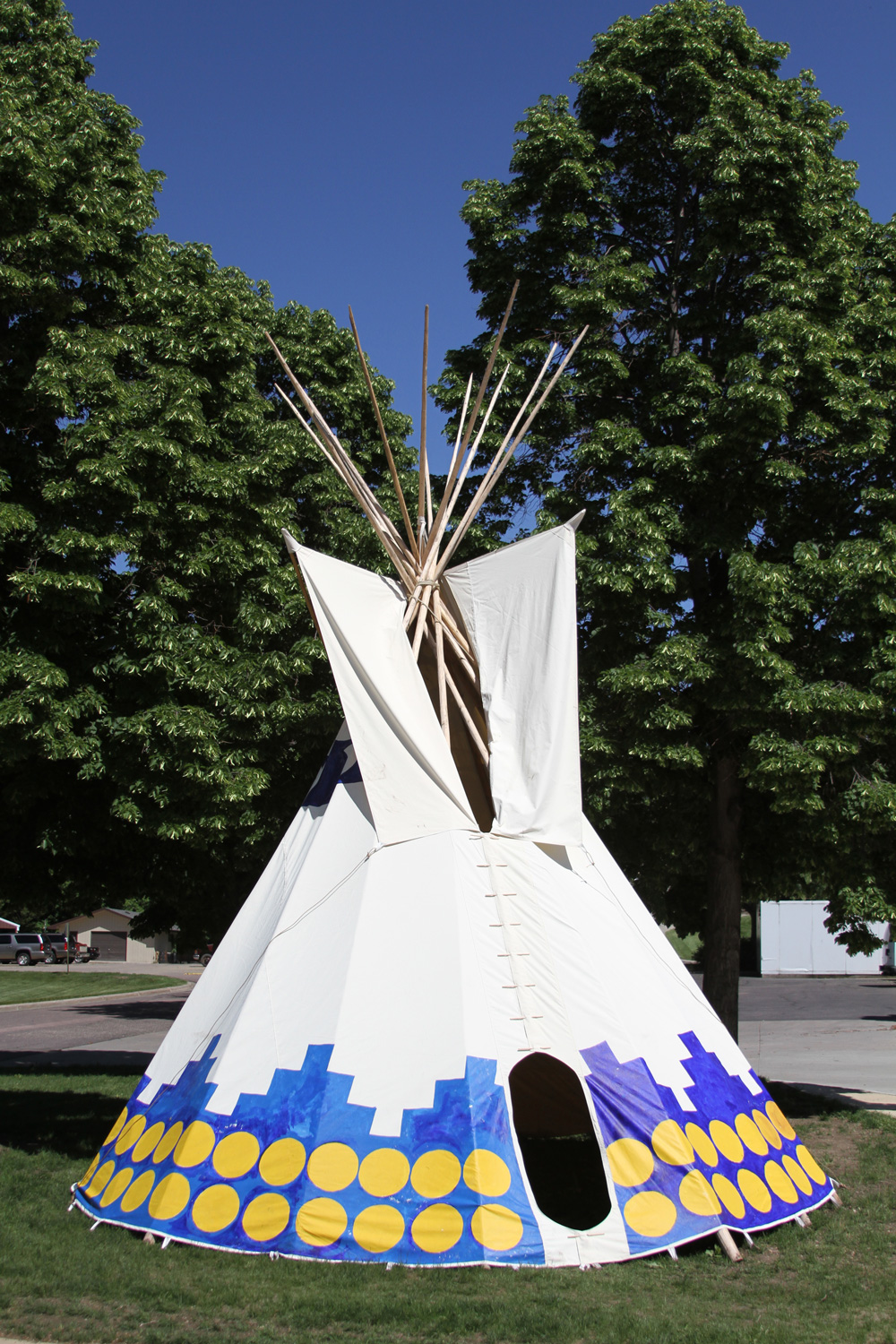 Every summer, a tipi is set up outside the Akta Lakota Museum & Cultural Center, and it made its debut last week.  It's a wonderful interactive piece that allows visitors to take pictures and see how the tipi served as a home for early life on the Great Plains. We are always grateful when people take advantage of the opportunity to visit and learn more about Lakota (Sioux) culture and history.  Hopefully, you will have a chance to visit soon.
Our second session of Rising Eagle Day Camp began today, serving Native American students from the Lower Brule Indian Reservation.  The first two weeks of day camp, we brought children to campus from the Crow Creek Indian Reservation; that group finished Friday.
Over 520 students participated in the two-week program!  It has been interesting to see what the children have been making in their arts and crafts class and hear them talk about fun in the swimming pool.
Several of St. Joseph's high school students are working as camp counselors and enjoying the interaction with the younger children. It's a wonderful opportunity for them to be good role models and earn some extra spending money.  All of this is possible because of your generosity – thank you!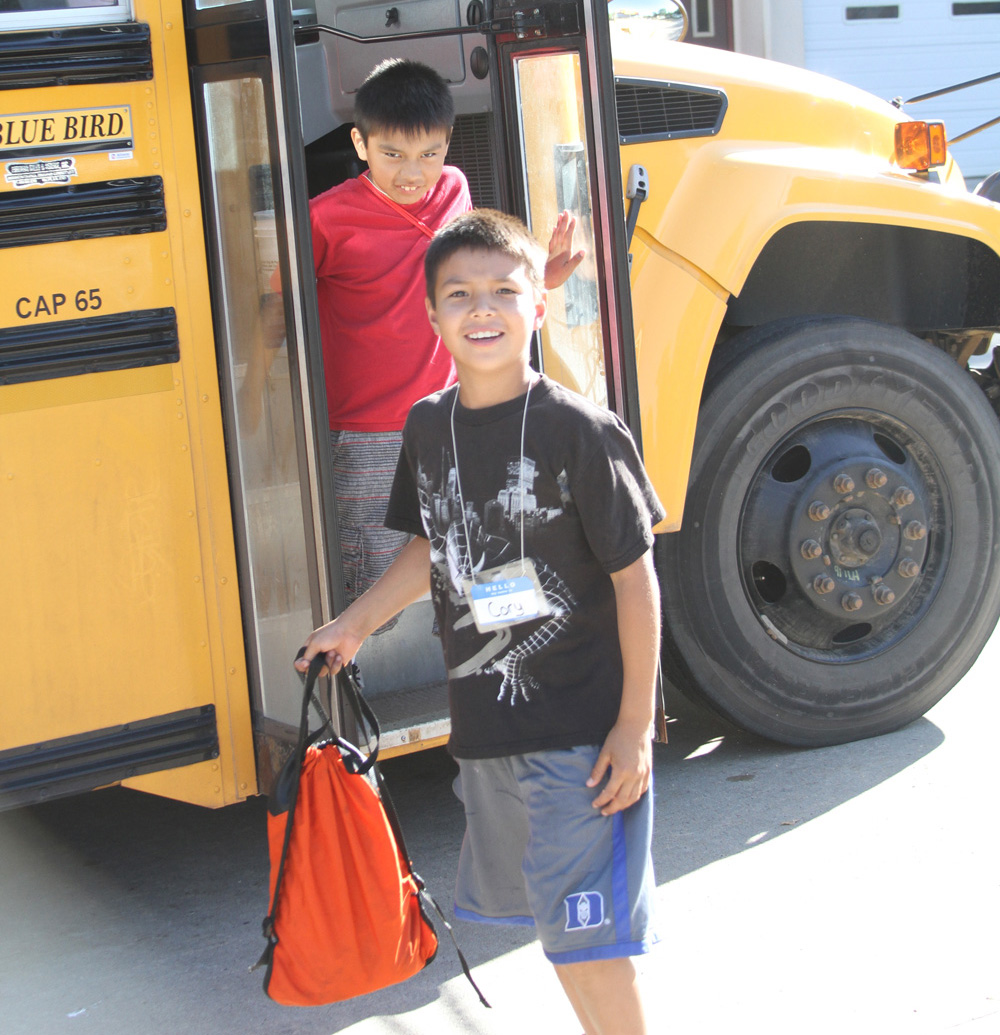 Mary Jane, our Alumni Coordinator, held a reunion on Saturday for past students and families. It was a great opportunity to catch up. Mary Jane also appreciated help in matching up faces and names from pictures taken over the years. Many found themselves in the collection of pictures, or their siblings or cousins.  Lots of stories were shared, reflecting on what St. Joseph's was like in years past and how the priests, Brothers, Sisters and other staff touched students' lives in a variety of ways. There were even old videos of graduations and talent shows to watch, which brought a few chuckles and fond memories.
One of the highlights of the day was a specialized campus tour to see all the changes that have taken place on campus in recent years. Alumni also had the opportunity to visit the Akta Lakota Museum & Cultural Center, the Alumni & Historical Center and the Medicine Wheel Garden, dedicated to all St. Joseph's students.
It was a good first event. We hope the word will spread and future reunions will bring more alumni back to visit St. Joseph's!
Pilamaya – thank you – for your generosity to the Lakota boys and girls attending St. Joseph's Indian School! You and your special intentions are remembered in our daily prayers.
Have a great week! Remember to drive carefully – more schools are out for the summer, which means more children outside, playing and crossing streets.
God bless,
Fr. Anthony Kluckman, SCJ
Chaplain