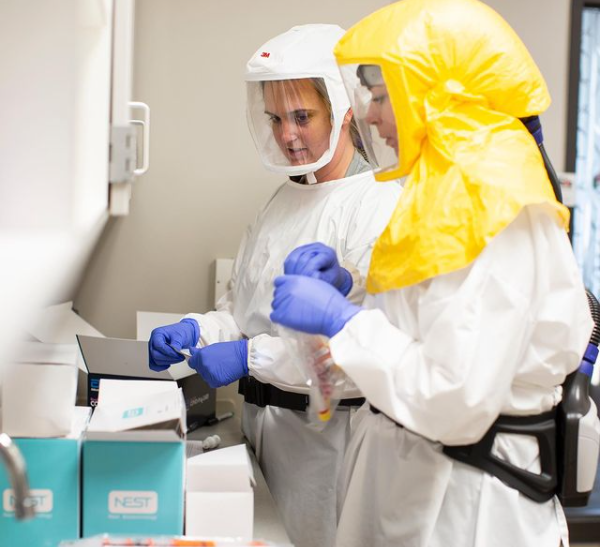 "I'm scared my grandma is going to die," a young boy tells his St. Joseph's Indian School counselor.
It's a sentence spoken by too many students at our school. While this boy worries about his grandmother, another is anxious about his mother, her father, her aunts, uncles and cousins.
Research shows COVID-19 disproportionately affects communities and people of color in the United States. The pandemic has particularly effected Native American communities, which are at heightened risk because of limited access to health services and inadequate housing, water supplies and other infrastructure in reservation communities. Underlying health disparities like obesity, diabetes and addictions also may make Native Americans vulnerable to becoming seriously ill from COVID-19.
At the time this story was written, one in 750 Indigenous Americans has died from COVID-19 in the U.S.
Those illnesses and deaths include friends, family, neighbors and community members of some students at St. Joseph's Indian School.
"I have a student whose mother is currently sick in the hospital after contracting pneumonia from COVID-19 complications," said a St. Joseph's counselor. "The student often gets very worried about her mom and becomes tearful when she thinks about her."
Another counselor shared, "I have one student who has experienced significant anxiety impacting his daily functioning. He gets lost in anxious thought throughout the day, thereby impacting his schoolwork negatively."
It's a startling reality — thinking about what children are going through and have to process surrounding the virus … but they are doing just that. They're so resilient.
Despite the changes made at St. Joseph's last fall and into this spring semester, children are coping quite well. St. Joseph's Counseling Services therapies include: talk, equine, art, play, drug and alcohol counseling and more.
"Depending on the student, some counseling sessions are spent talking things through. We empathize with the worry and then talk about how, while it is perfectly normal to worry, we also need to learn how to cope with it, so it doesn't hurt us emotionally, mentally and physically," said a St. Joseph's counselor. "So, we go over and practice coping skills and tools to process and release trauma stored in the body."
Students have expressed they feel safer at St. Joseph's due to the extra measures put in place. Some of the measures include:
Splitting students into smaller communities throughout the school year: grades 2-3, 4-7, 7-8 and high school.
Testing all students with symptoms of COVID-19 upon arrival.
Quarantining students to their campus homes for several weeks and utilizing e-learning strategies before returning students to school classrooms after breaks.
Randomly testing staff members for COVID-19 who work within close proximity to students in an attempt to catch any asymptomatic people from passing the virus on to someone else.
Limiting off-campus outings for the safety of the students.
Mask wearing for all staff and students.
And that's just a short summary. There have been a lot of other changes, and our students and staff are rising to the challenge.
"Students understand the impact and danger of the virus, especially for their elders," said another counselor. "Families and parents have expressed a lot of gratitude about the safety procedures we are implementing this year for their children."
And we want to extend that gratitude on to you. If it were not for your generosity, we would not have been able to rollout with our pandemic response so efficiently and effectively. Please keep St. Joseph's in your prayers as we continue to combat the COVID-19 virus and the bubble of safety and health we've created for young Lakota children who need it the most.
Philámayaye — thank you — for your steadfast support during this difficult time.