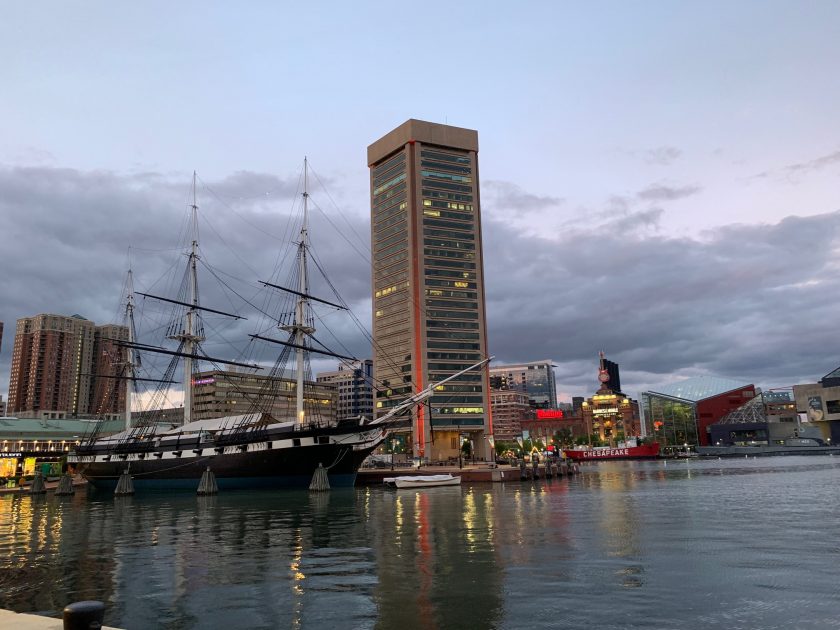 It was a trip filled with firsts and one students won't soon forget!
St. Joseph's Indian School senior students, Treyah and Listella, recently visited Baltimore to meet and visit with school supporters. It was a time to share about life on South Dakota reservations and about what St. Joseph's means to them … and also have a little fun … Okay, A LOT of fun!
The trip began with a flight from Sioux Falls, S.D., to Denver, Colo. It was the first airplane flight for Treyah and she handled it like a champ! After a little bit of a layover in The Mile High City, students and staff were on their way to Baltimore.
The first item to check off Listella's and Treyah's to do list: eat seafood!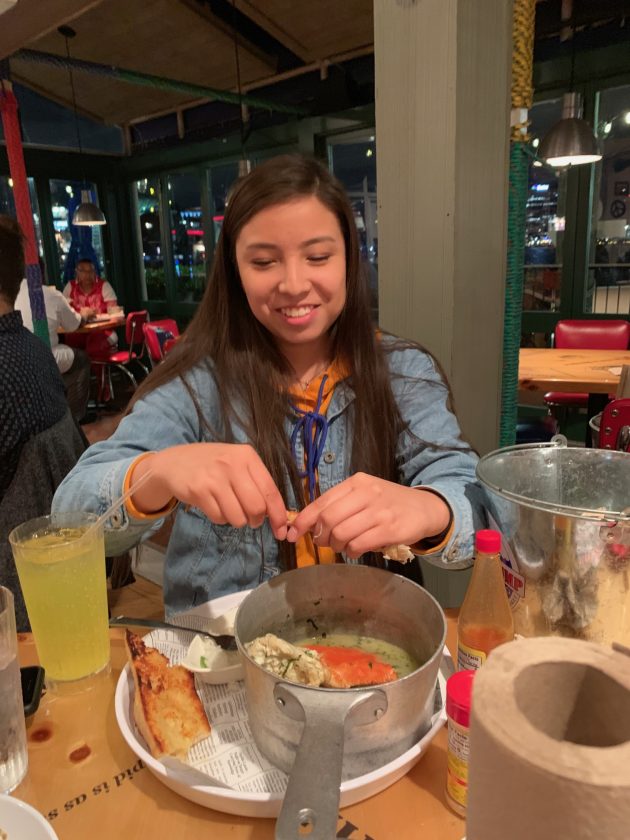 They explored the Inner Harbor area and found the perfect spot to stop and eat crab legs and shrimp. Cracking crab legs was also a first for these students. Although they had a slow start, they soon got the hang of it and devoured the delicious meal with ease.
The next two mornings, students presented information about their culture and their positive experience at St. Joseph's. They also answered questions from interested supporters – some of whom traveled several hours to meet them.
"I really liked talking to the donors," said Listella. "They were all very nice."
Free time during the trip was filled with sightseeing.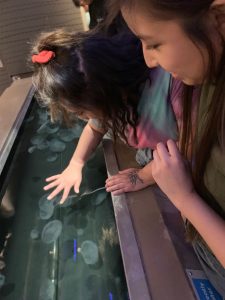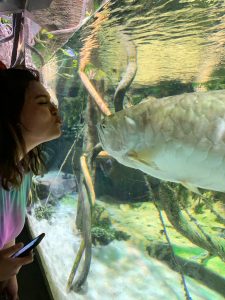 At the aquarium, the students managed to find Nemo and Dory, bravely pet stingrays and jellyfish and made kissy faces at grumpy-looking fish.
They also tried more new foods and went shopping, exploring and people-watching. This all led to possibly the highlight of the trip … indoor skydiving!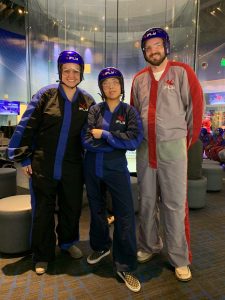 A little jaunt outside of Baltimore led the St. Joseph's crew to iFly – an indoor skydiving facility.
Listella cheered (and giggled) from the sideline as Treyah and chaperones Colton and Hannah took turns tumbling and flying inside the wind tunnel – sometimes flying upward of 20 feet!
"That was so fun!" said Treyah, once she was back on solid ground.
This trip was one of several donor luncheon trips St. Joseph's takes throughout the year. We typically try to take four or five trips. Our supporters are spread out across the country and don't always have the ability to visit our school, so we bring a part of our school to them! This also gives our Native American students the opportunity to travel, see new places and experience things they might not otherwise get to.
The next city on the trip list is Atlantic City. If you live in or around that area, please try to come and visit us! Find out more information about this donor luncheon.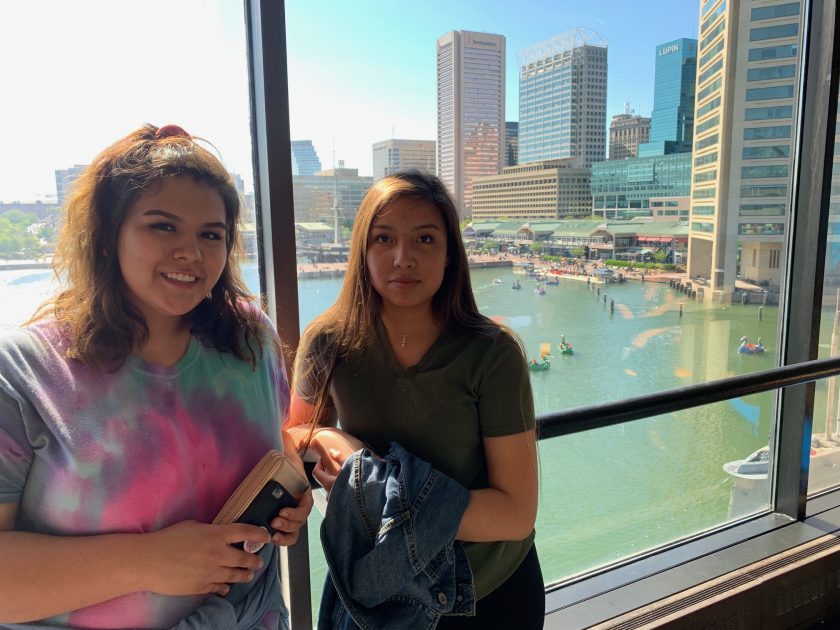 Thank you to all our supporters who visited us in Baltimore and made our students feel at home! Because of you, St. Joseph's is able to provide priceless experiences to students.