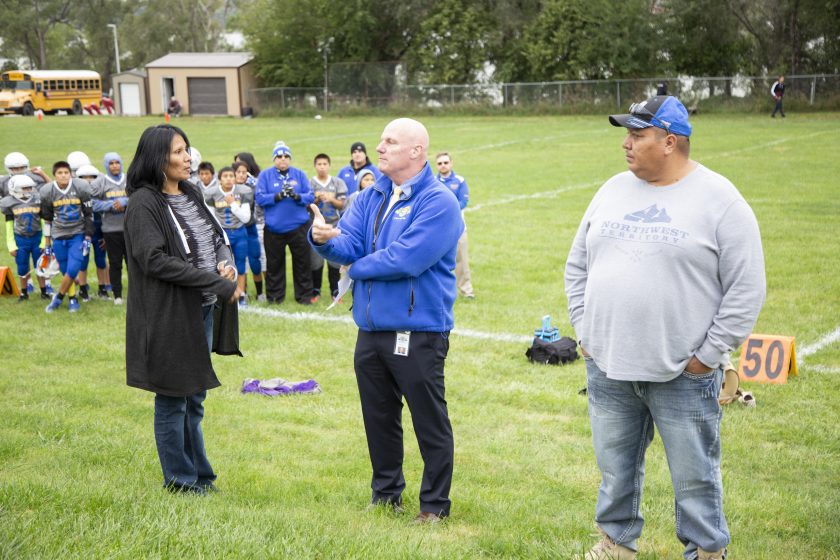 Nobody knew that when Kim, Mike and Jim Iron Heart graduated from St. Joseph's Indian School in the late 1980s and early 1990s that the siblings would be back decades later to make an impact for future graduates.
But that's exactly what happened.
The family was present on Tuesday, October 1, to be recognized for a monetary donation they recently made. Such a grand gesture prompted our school to honor them in a special way. The three siblings were very active in athletics during their school years at St. Joseph's. It seemed only fitting to add their family's name to our football field scoreboard during the home football game against Lower Brule.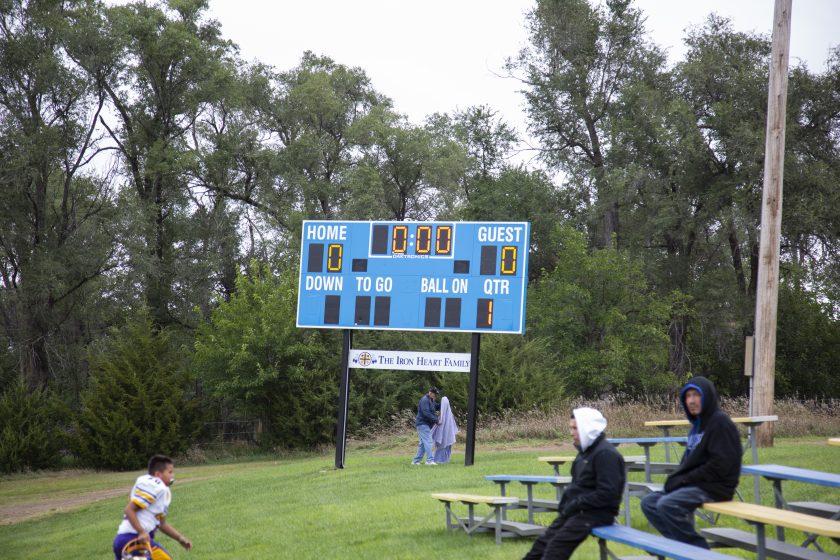 "We are here today to not only celebrate the Iron Heart's coming home, but celebrate as a family. They have made a very nice contribution to our school," said President Mike Tyrell. "I think it's a wonderful thing to have alumni who have left, come back and consider giving a contribution."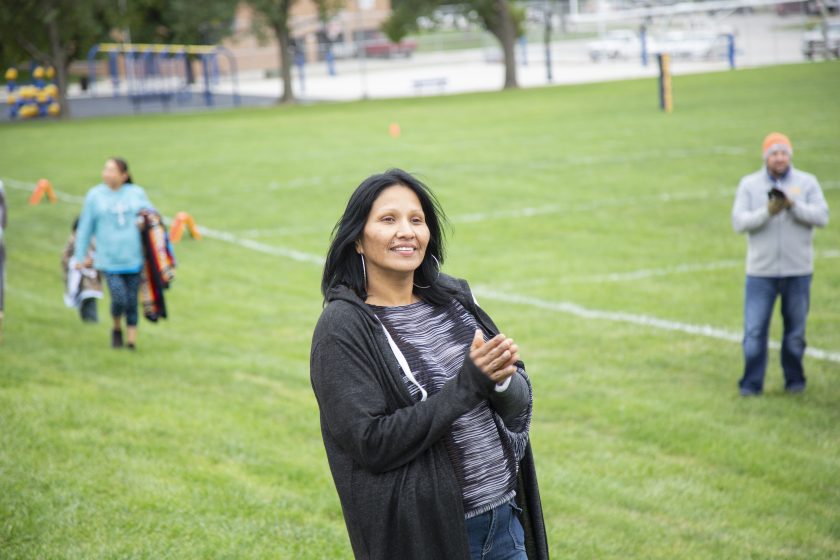 Having the Iron Heart family name on the scoreboard will forever remind staff, students and visitors all of the great things that have taken place at St. Joseph's throughout our 90-plus year history.
"We acknowledge what is written on the sign as a reminder of all the great things we have accomplished here at St. Joseph's during the past, present and future — but most of all, the great relationships we have built as part of a family," said Mike.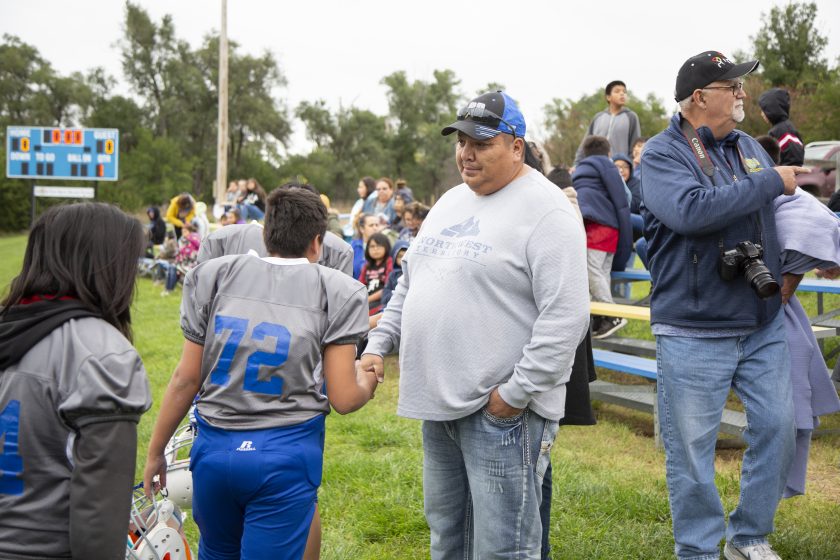 The Iron Heart family shook the hands of the football players before the game began. Perhaps the new sign added an extra ounce or two of luck! The St. Joseph's Braves went on to sweep Lower Brule to a 46-0 victory.