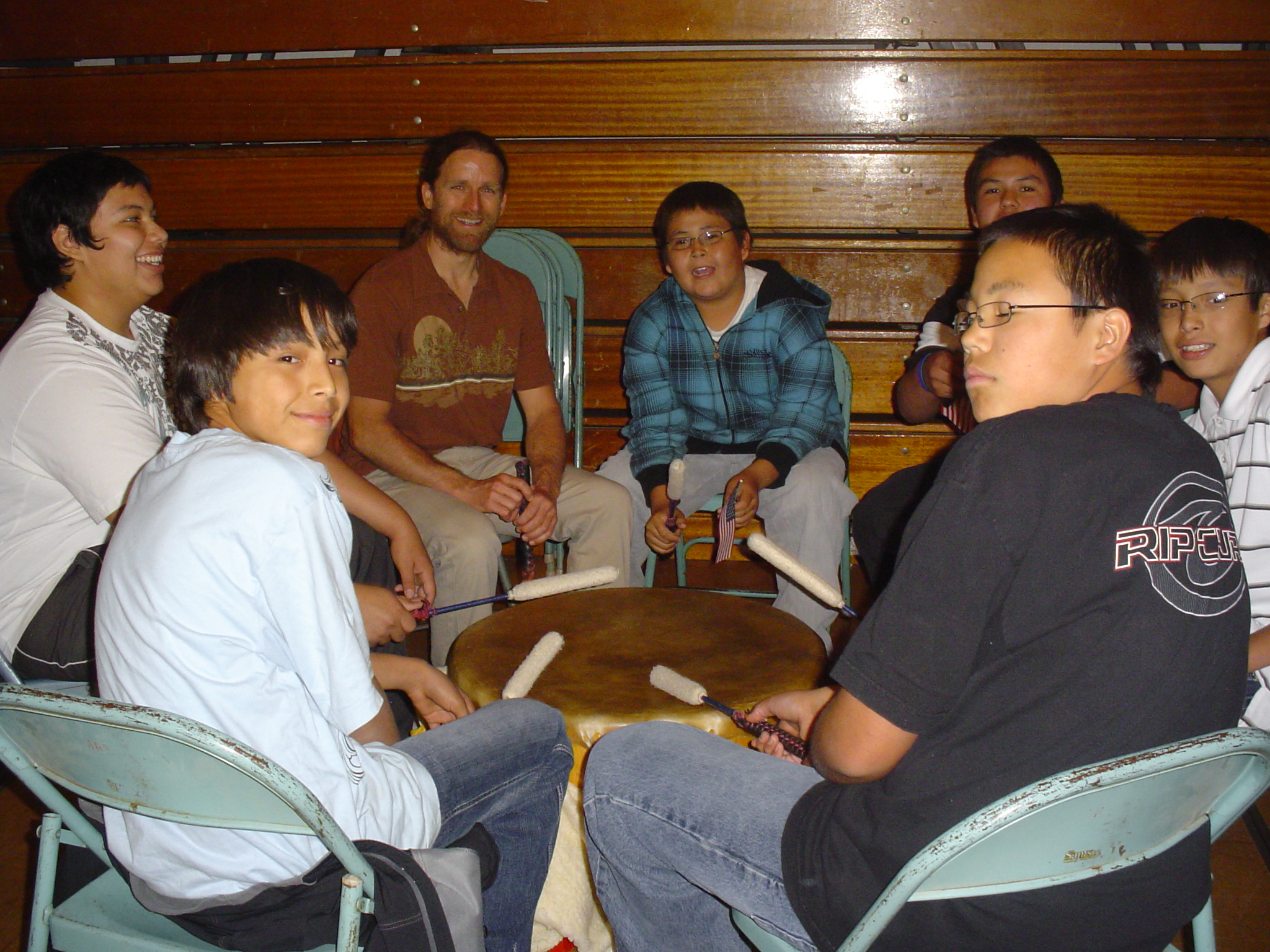 About 185 members of the 200th National Guard Engineer Company (from Chamberlain, Mobridge and Pierre) deployed today for one year of service in Afghanistan. For ten of the members this will be their second deployment. The community held a festive breakfast for them, and then gathered in the Armory for a community appreciation ceremony. Our St. Joseph's Indian School drum group sang the flag song and I was proud of the good job they did.
The speakers told of the hardships this will place on local families with their loved ones overseas and in harm's way. They encouraged all of us to be as supportive and understanding as we can.
My prayers are not only for the safe return, but that leaders and warring factions will find the way to a lasting peace.
These guardsmen are skilled builders. I pray they can soon use their talents to build up an infrastructure in a world with so many needs and not have to constantly replace what has been destroyed in war. Please God, someday soon!
When the last speeches and prayers were offered, the guard members formed a parade through town before heading north toward Pierre and a year of sacrifice.