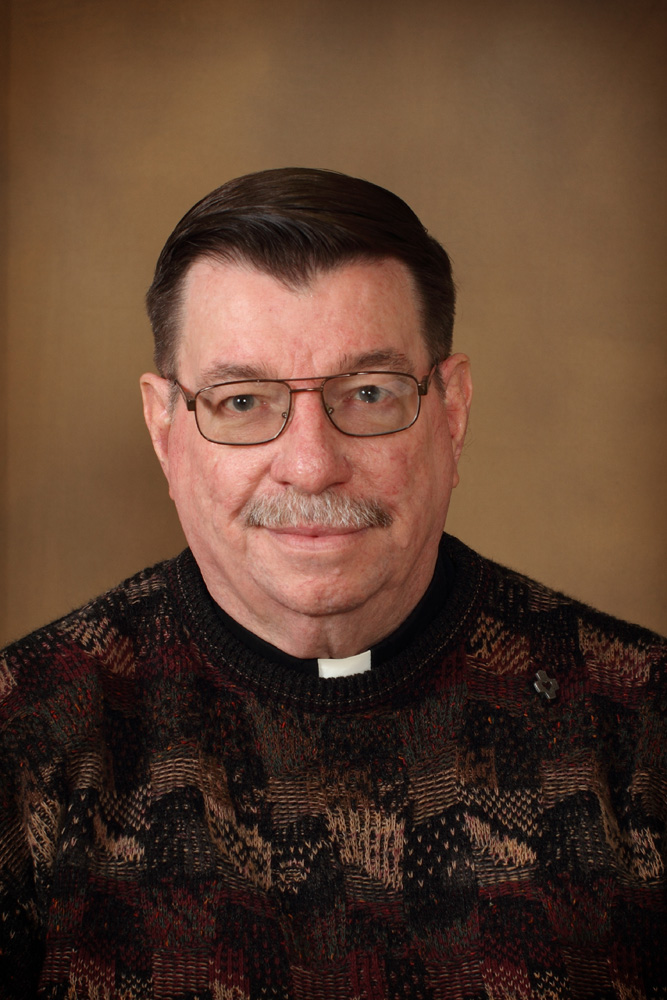 Good day from a snowy South Dakota.
Although we wanted rain more than snow, we've had two days of snow this week that has come down looking like it is going to bury everything, but then it lets up and melts quickly. The grass seems to like it as it is starting to turn green in spots.  Hope you'll have wonderful weather for all the new Easter outfits.
You may recall that I recently mentioned the Chamberlain Cubs had qualified for the State 'A' Basketball tournament in Rapid City, SD. They won their first game in a bit of an upset against Sioux Valley. St. Joseph's own, Davis, went wild again scoring 20 points, grabbing a number of rebounds and making steals all over the court.  Their next game was against the #1 seed, Sioux Valley Christian, which had several players over 6'4''. It was a hard-fought battle, but their height eventually stymied the Cubs.  The third game saw Chamberlain in the lead until the last few moments, when opposing Dakota Valley got hot.  The Cubs were hurt by poor free throw shooting, only making 5 out of 14 attempts, and came up short when Davis' three point try, as the horn sounded, rimmed in and came out.
They ended the tournament with a fourth place finish—we are very proud of them!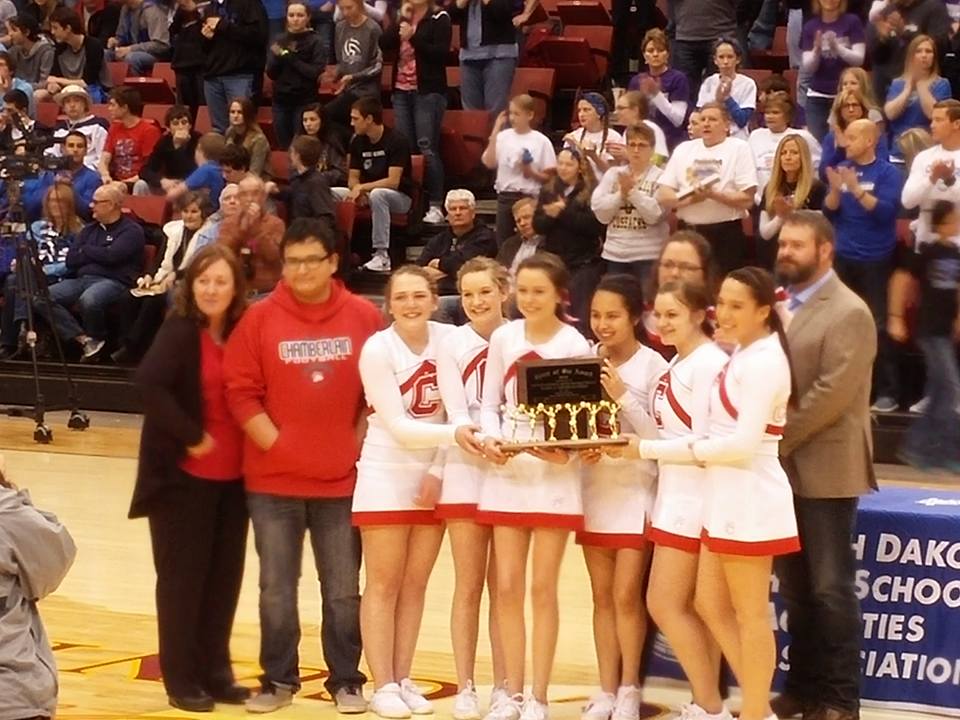 Another bright note was the fact that the Cubs' cheerleaders won the Spirit of 6 Award! The award is given yearly in memory of the Rapid City Central Cobblers' cheerleaders who were killed in an airplane crash coming back to Rapid City from the State 'A' tournament in Sioux Falls in March of 1968.  To honor their memory, the South Dakota Peace Officers' Association has been giving out the award to the best cheerleading squad at the 'AA', 'A' and 'B' tournaments since 1970.  The award is given on the basis of those who exhibit best crowd control, best dress, sportsmanship and enthusiasm.
St. Joseph's is proud to have two students–Irene and Danielle on the squad. Congratulations to the cheerleaders.
At the start of March, St. Joseph's honored Dr. Seuss' life by having a week full of a variety of events to celebrate his birthday on March 2nd. The students were asked to wear special colors, crazy socks, wacky clothes, their favorite hats and pajamas on the day they were going to be reading a few of Dr. Seuss's many books—like 'Cat in the Hat,' 'Fox in Socks,' 'One Fish, Two Fish, Red Fish, Blue Fish,' and 'Wacky Wednesday."
Here at St. Joseph's, each Home is encouraged to engage in some sort of service project in the local community to practice the Lakota value of Generosity. This year, Mike and Bette, houseparents for the Raphael and Dennis Homes, at the suggestion of Lanette, a St. Joseph's custodian, encouraged the first, second and third graders in their Homes to send valentines and three homemade blankets to Rescues Unlimited, an animal rescue facility located in Gregory, South Dakota.
Dale and Marie, the founders of Rescues Unlimited, have been taking care of 32 to 42 animals at a time since 2004! After the students learned more about the rescue, they were motivated to make valentines cards and blankets.
Pictures of the dogs posing with the blankets and cards were posted on the Rescues Unlimited's Facebook page, which served as motivation for several adoption requests!
Three lucky dogs: Jo-Jo, Rosco and Antone were able to take the blankets to their new homes!
We want to congratulate our young people in their effort to help remind everyone that animals are to be treated with respect and that caring for them is a full-time commitment.
Last week's blog had a picture in it that had no commentary. Here's a little explanation: as I came out of my office, several young ladies from Dennis Home, along with their house parent Mary, showed me some of the flowers they were picking and gave them to me.  They were wondering where I would put them, and since they did not have a pin I could use to pin them to my sweater, I ended up putting them behind my ear.
From all of us here at St. Joseph's, our best wishes to you and yours for a very Happy and Blessed Easter.
May we rejoice in Jesus' victory over sin and death witnessed in His Resurrection.
Fr. Anthony Kluckman, SCJ
Chaplain