Activities continued at the Lakota Nation Invitational Tournament (LNI) in Rapid City, South Dakota. After the Knowledge Bowl concluded, our Lakota (Sioux) students took individual tests in their strongest school subjects. They competed against other gifted and talented Native American youth from across the state of South Dakota, but mostly, I emphasized, they were competing against themselves, as they try to grow in knowledge. Not winning, not being the best or brightest can be a powerful incentive to study harder and learn more.
True wisdom begins when we know what we don't know.
Our high school team will stay on another day, but I had to get back to Chamberlain for our end-of-the-year staff Christmas party. On the first part of the drive, I turned the radio on to hear how some of the basketball games were going and head a ballgame broadcast entirely  in Lakota! That's a creative way to spark interest and keep the Lakota language alive. It wasn't too long before the reception faded, I turned off the radio, and appreciated the silence on the three-hour drive home. With little traffic, traveling in South Dakota can be very meditative and a good time for taking stock of blessings, and things I need to work on.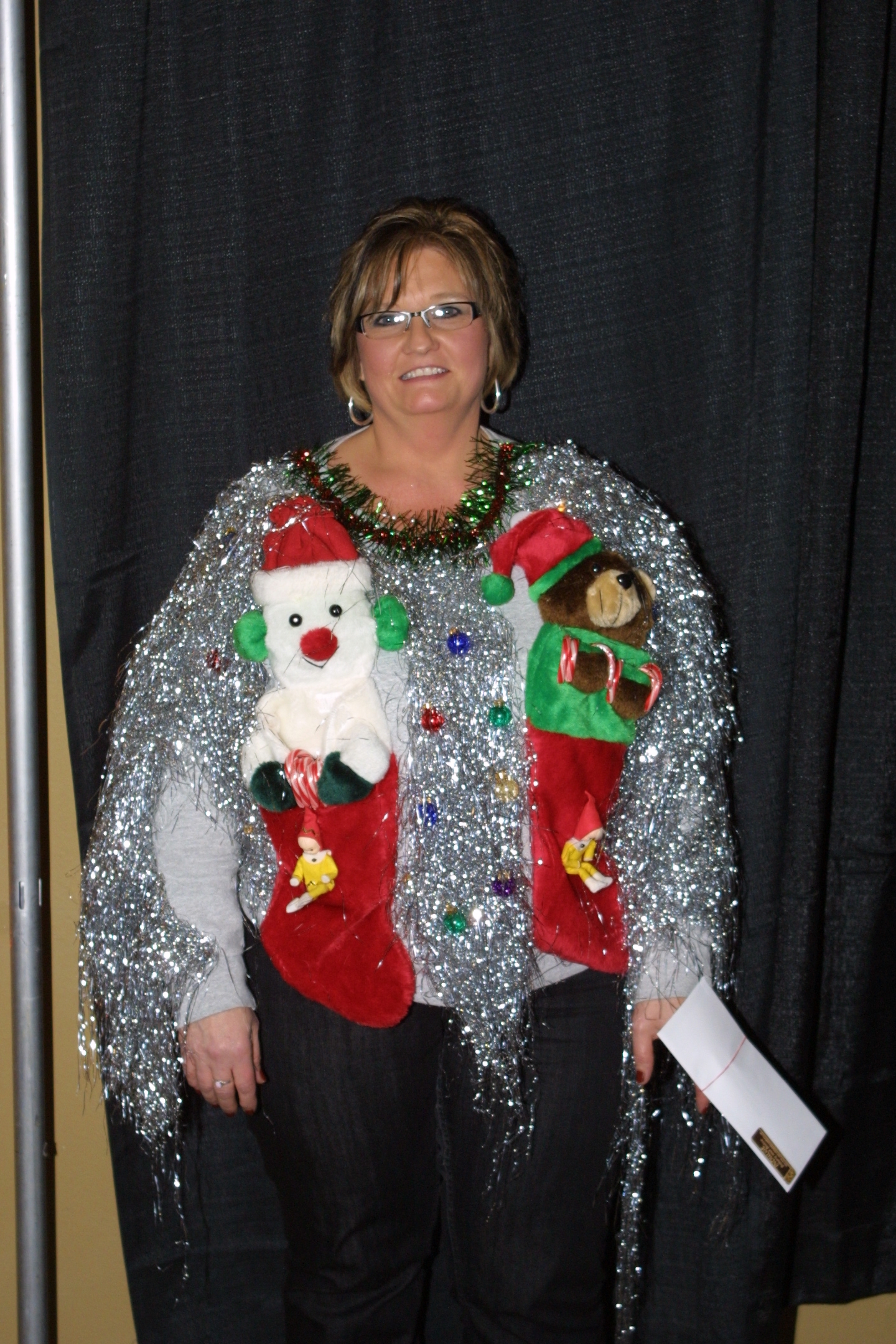 Many of our staff, including the maintenance crew and the development office people who are still answering all the mail and donor requests work year round. Our teachers and most houseparents are on a school schedule and will have the next two weeks off. Tonight was a night to relax and celebrate the successful completion of the first semester.
The planning committee threw in a new wrinkle this year and awarded prizes for the best Christmas sweaters – shiniest, most beautiful and most creative. We had some characters with lights and bulbs and tinsel which let to lots of laughter. Good food and good company. Thanks to all who worked so hard to make the evening a fun success!