Greetings once again from St. Joseph's Indian School in Chamberlain, South Dakota.  As Fr. Steve Huffstetter, SCJ is away for a donor lunch in southern California, I have the opportunity to share with you what has been happening over this past weekend.  One piece of good news is that we had some much-needed rain which helped keep the dust down that has been blowing around recently.
I just returned from a prayer service that kicked off our celebration of Native American Day here in South Dakota.  While the rest of the country celebrates Columbus Day, South Dakota, as part of a process of reconciliation, started by the late Governor George S. Mickelson, honors the heritage and culture of the Native Americans here in the state.  Several of our students will be traveling to Kimball, South Dakota to do some powwow dancing for them and explaining various aspects of the Lakota (Sioux) culture and tradition.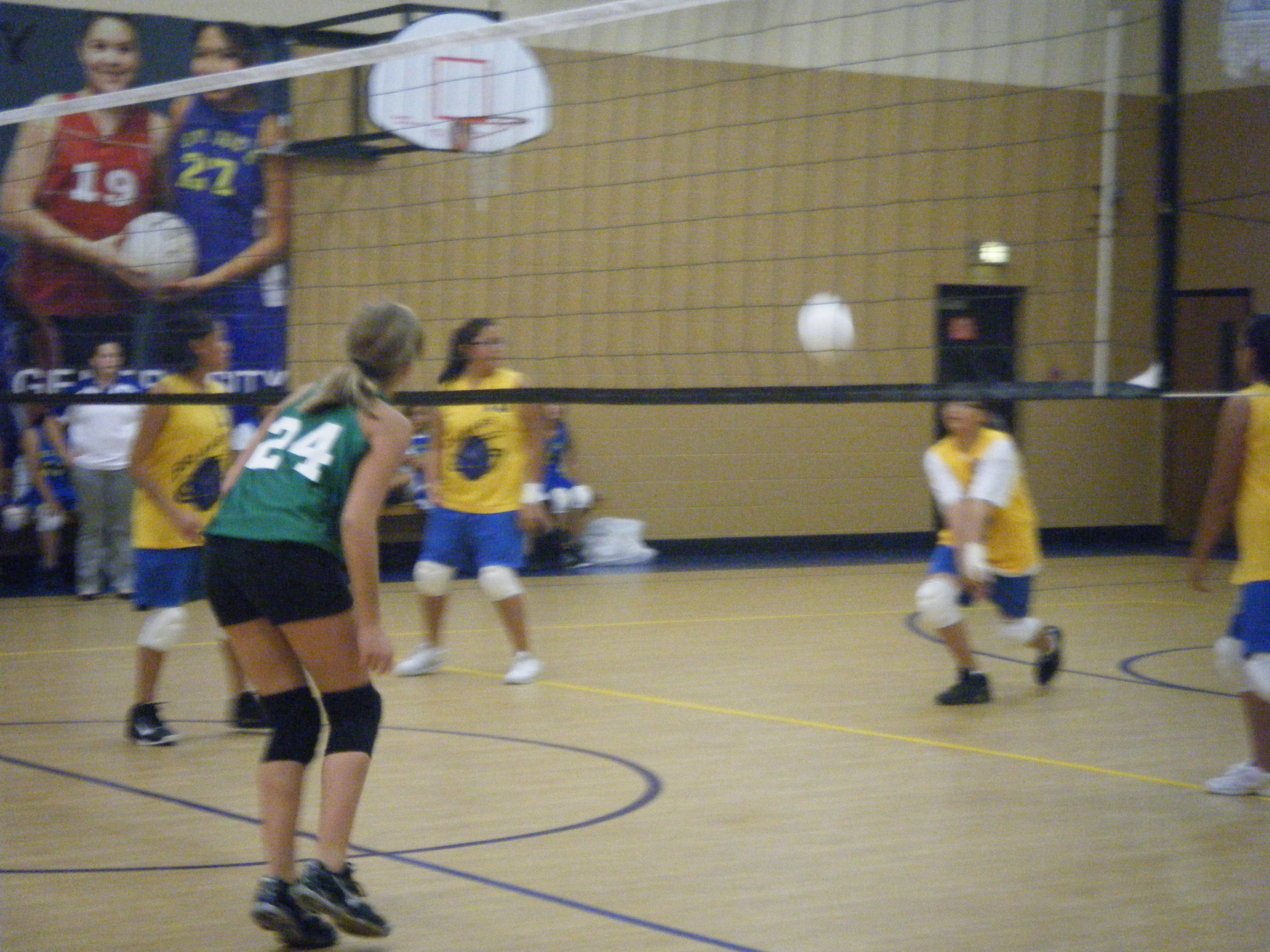 This past Thursday, we saw our 7th & 8th grade volleyball teams have their first home game against Kimball.  The 7th grade swept the Kiotes and the 8th grade won their match 2 games to 1.  There were several rallies and good service streaks.  Most of the teams games have been away, so as the month progresses we'll be having more home matches.
On Friday, Peggy Thomas' 4th graders had a 'book share' in which they read stories they had written based off of a basic three paragraph start which they then could take in any direction.  They invited staff and other classes to come and listen to the stories and then discuss the stories and look at the pictures they had made to illustrate their story.
Two German exchange students and an advisor made it to St. Joseph's Indian School's campus late Friday night.  They were suppose to be here on Thursday but a delayed flight caused them to miss a key connection which resulted in their coming a day late.  Father Steve and the group going to California had hoped to meet them as they arrived, to have supper prior to the departure of those going West, but the delay negated that.  They did not get much chance to rest up since they went out to the Black Hills with the students of Hogebach Home to see the sights.  They will be with us for about a week and a half and will attend Chamberlain High School with our students for a few  days and get to know our program and then make a presentation of their school and the activities they are involved in Germany.  St. Joseph's sends over some of our students in late May and early June.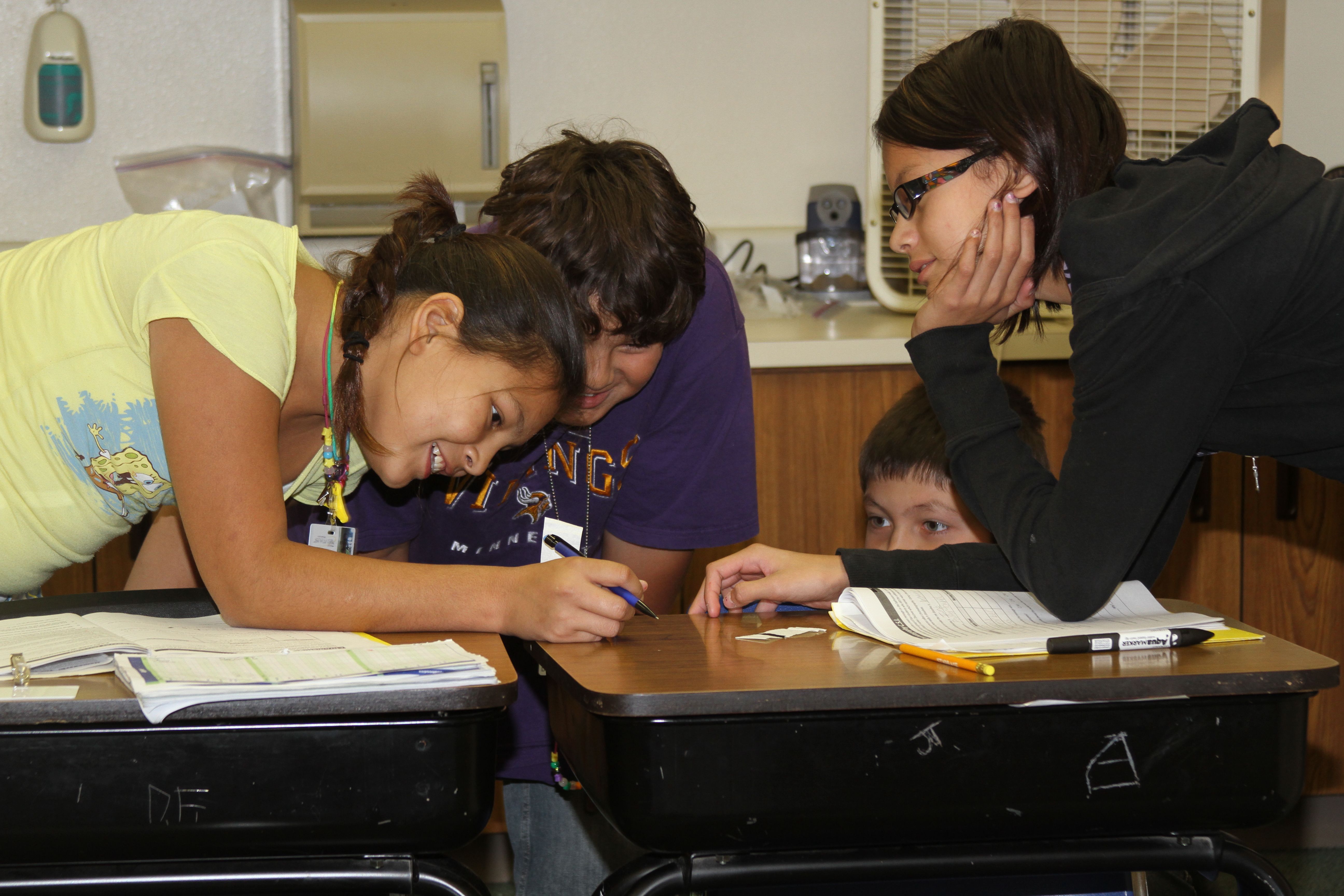 Our 5th graders took part in a program call Starbase which is a program to encourage interest in science and space.  They had daily activities here on campus and then went to Ellsworth Air Force Base in Rapid City, South Dakota for a tour and some additional activities on base.
Several of our students are involved in the Explorers Club which meets weekly.  One of our students, Isaiah, was elected sergeant-at-arms for the club.  They have only been meeting  for a few weeks with other students from the Chamberlain area and will begin to focus on what activities they can be involved with to help the local community.
On Sunday the SCJs who serve here in Chamberlain, at St. James Parish and St. Joseph's, joined with those  SCJs who serve the Indian reservations of Crow Creek and Lower Brule for a community meeting.  It is our chance to get together each month and share what's been happening and how each of us is doing.  It is an important aspect of community to be present to each other as a sign of support and encouragement.  We also have a chance to share a meal together and share some social time.
The rec department just sent out the schedule for the up-coming basketball season and the Inter-City league, which is a program to offer the opportunity for our students to get to know local Chamberlain students by playing together so that when they reach high school they will already know each other a bit.  I help out with officiating and the schedules reminds me I have to get in shape to run up and down the court.  The spirit is willing, but the knees can be weak.
Hope all of you have a wonderful week ahead.  Know that we continue to keep you in our prayers thanking the Great Spirit for your generosity.  May God continue to bless you all.
Sincerely,
Fr. Anthony Kluckman, SCJ
Chaplain
St. Joseph's Indian School
Chamberlain, South Dakota