My name is Odis and I'm a houseparent. During the school year, I work with fourth and fifth grade boys. For the summer, I'm working with the Lakota (Sioux) students in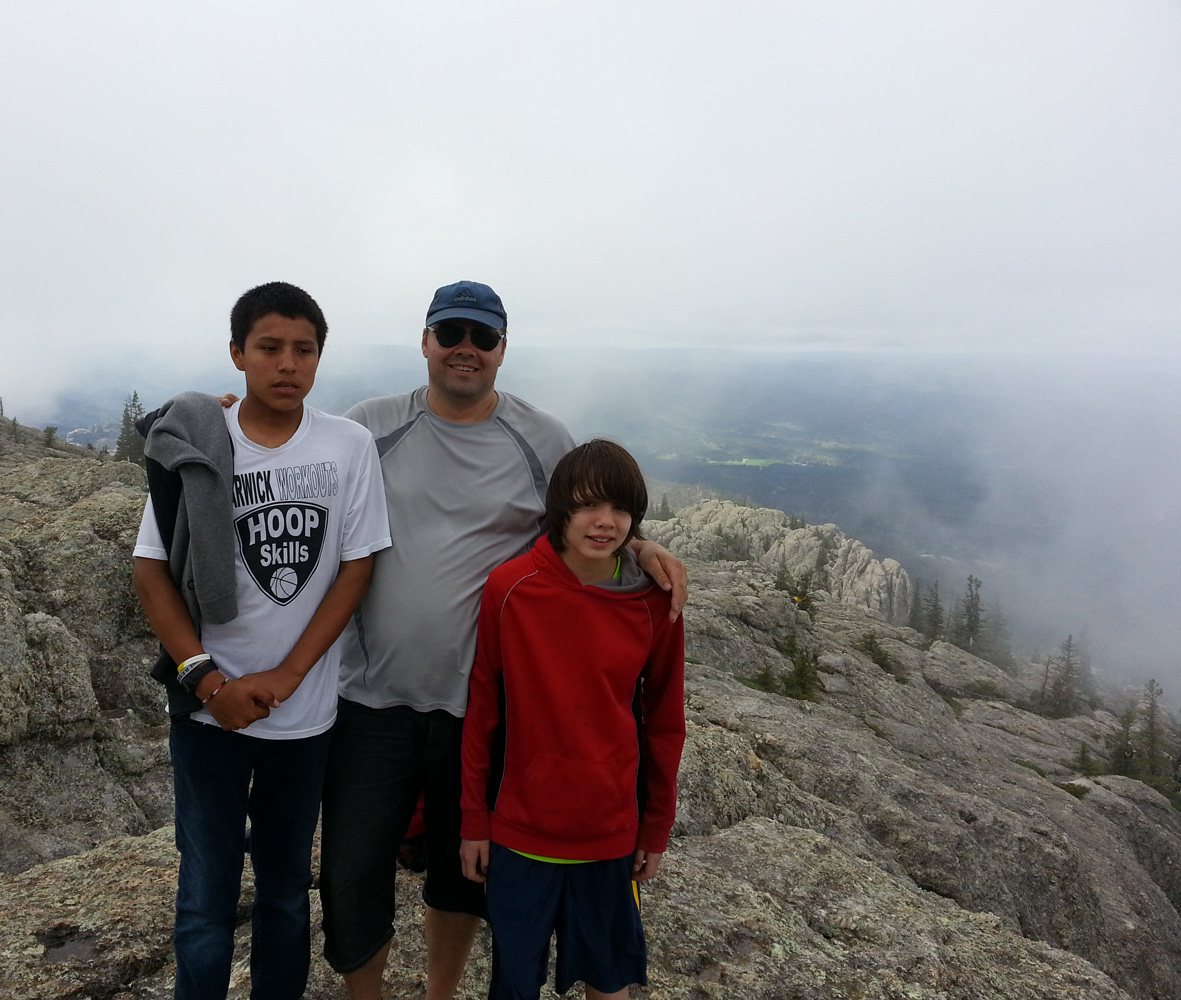 grades 2-8.
I wanted to let you know about some of the exciting things going on here in the Summer Home!
The students recently had a three-day weekend from summer school (they spend each morning during the week in class), so we used the opportunity to go to South Dakota's beautiful Black Hills!
All twelve kids and three adults packed up and headed out to a weekend full of camping, hiking and other fun activities. The highlight of the weekend was the six (or seven!) mile hike up to Harney Peak in Custer State Park.
The map said six miles round trip, but our feet told us it was seven miles! Harney Peak is the highest natural point in the United States east of the Rocky Mountains.   On the way up, the kids learned about the Pine Beetle that is killing the pine trees and leaving the forest vulnerable to fire.
We also learned about Valentine McGillycuddy, whose ashes are interred at the top of the peak.
McGillycuddy was known to be a friend of Crazy Horse. He was also the physician who attended Crazy Horse shortly before he died of a bayonet wound in Fort Robinson.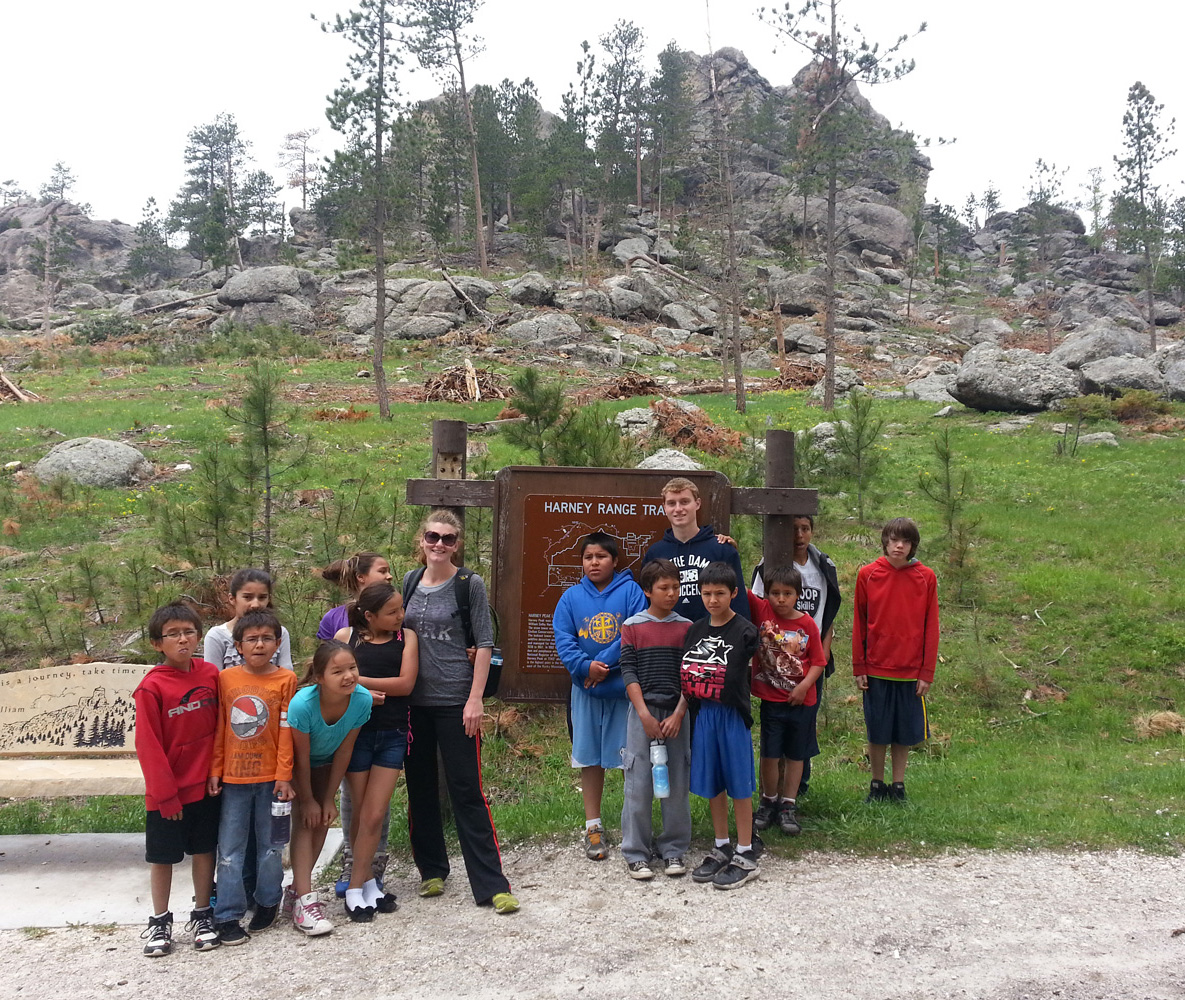 All the kids made the hike without complaint and enjoyed being "in the clouds" when we got to the top. Our adventure concluded with a picnic at Sylvan Lake when we got back to the bottom.
The students and houseparents at St. Joseph's Indian School are grateful for your support! We appreciate your sacrifices for us and good feelings toward us. Our work would not be possible without you.
God bless!
Odis, Houseparent