Good afternoon!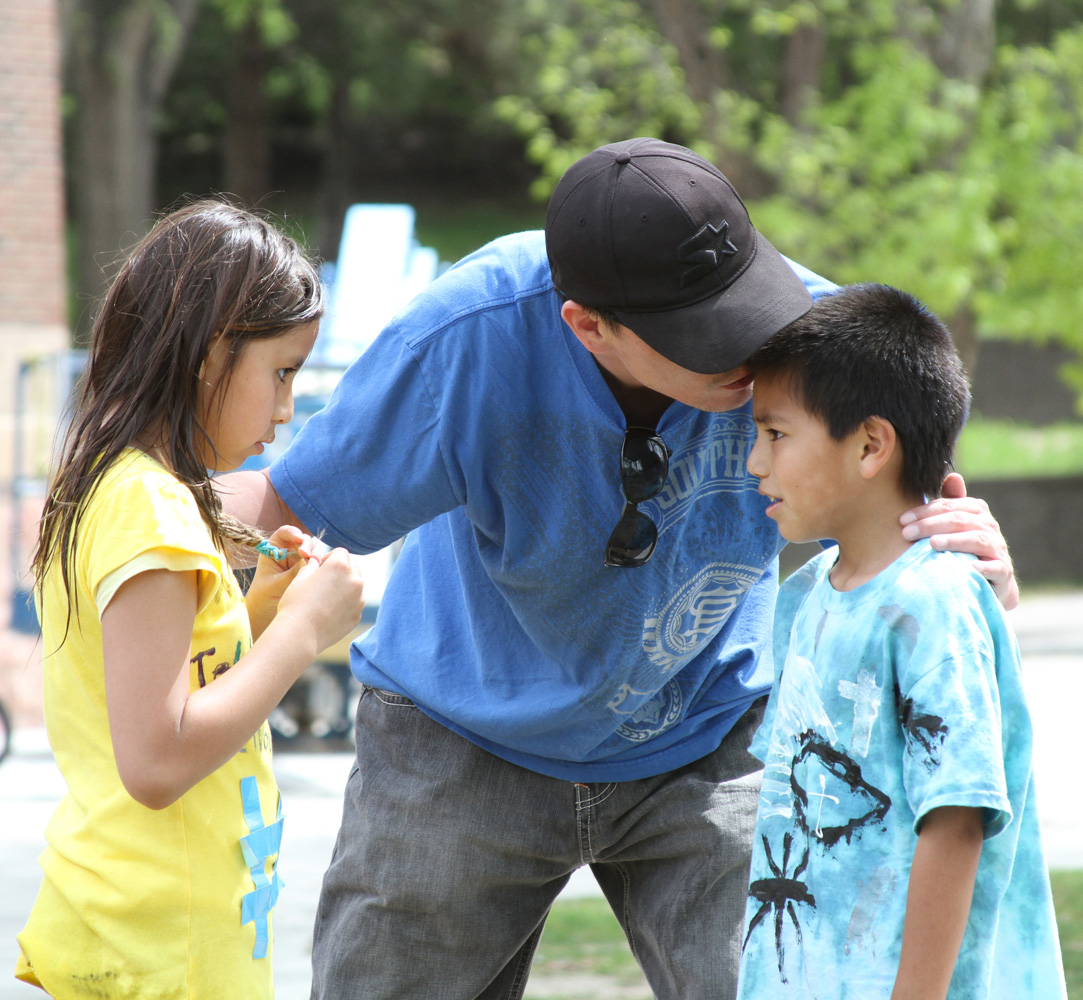 I hope all the dads out there had a wonderful Father's Day! I pray our Heavenly Father will continue to bless, guide and strengthen you.  We kept you in prayer at our Mass on Sunday.
Our high school travelers are back from Germany and France. They had a wonderful time and were very grateful for the opportunity. Their host families and the people they interacted with were very polite, friendly and nice.  They had some difficulty communicating with locals due to the language barrier, but everyone managed.
The students agreed it was totally worth the commitment and effort they made to go; they have had many new experiences and great memories. They enjoyed the sights and learning about different cultures, but one student confessed she was not too excited about goat cheese… Good job giving it a try!
A formal presentation will be made to students and staff in October, when we have the opportunity to host the exchange students who will be coming over in the fall to visit St. Joseph's Indian School and various sites in South Dakota.
St. Joseph's Bookmobile has hit the road! Over the next few weeks, they will deliver books to the Pine Ridge, Rosebud,
Crow Creek, Lower Brule, Standing Rock and Cheyenne River Indian Reservations. It is a way for St. Joseph's to stay in touch with our students – past and present – and their families. The bookmobile stops at day cares, youth programs, playgrounds and parks to share books with anyone in the community.
Do you have books you'd like to donate? Print shipping labels here!
Day camp is still going strong! This week, our bus travels to Lower Brule to pick up participants. Back on campus, the children play kick ball and took hikes, did some swimming, toured the Akta Lakota Museum & Cultural Center and took a water safety course.  As part of Native American Studies, they learned about the Lakota flag song, hand games and made small drums.
We thank you for your generosity! Your kindness allows us to offer Rising Eagle Day Camp to children in need of nutritious meals and safe summer fun. We continue to keep you in our prayers and ask that God continue to bless and reward you for your generosity to the Lakota (Sioux) boys and girls.
Have a great week.  May God's blessings continue to be with you!
Fr. Anthony Kluckman, SCJ
Chaplain