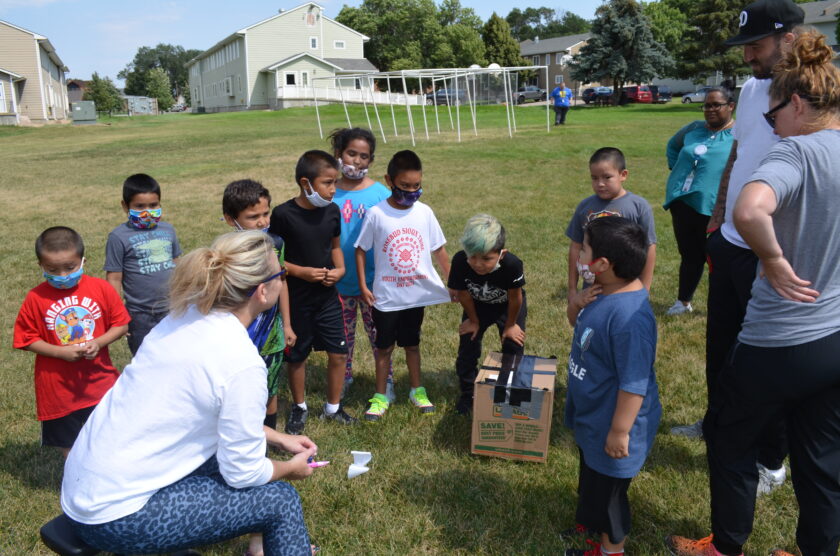 Frogs and kids were jumping for joy at St. Joseph's Indian School during the campus home frog races!
To participate, each home that signed-up for the races had to catch their own frogs. Catching a gnašká — frog — is not an easy job. They are wriggly, slimy and just when you think you are about to successfully sneak-up on the slippery little feller, it leaps away at the last second.
One houseparent, Dave, took four boys on a quest to find their frogs. They were successful and put the frogs in a box with poked holes, water and a few crickets and grasshoppers the boys caught so the frogs had food.
Adding to the fun experience was one rather crafty frog.
"When the boys were in the Suburban on the way back from getting the frogs, one of the frogs wiggled through a crack in the box and just sat on the top looking at the boys," said Jean, another houseparent.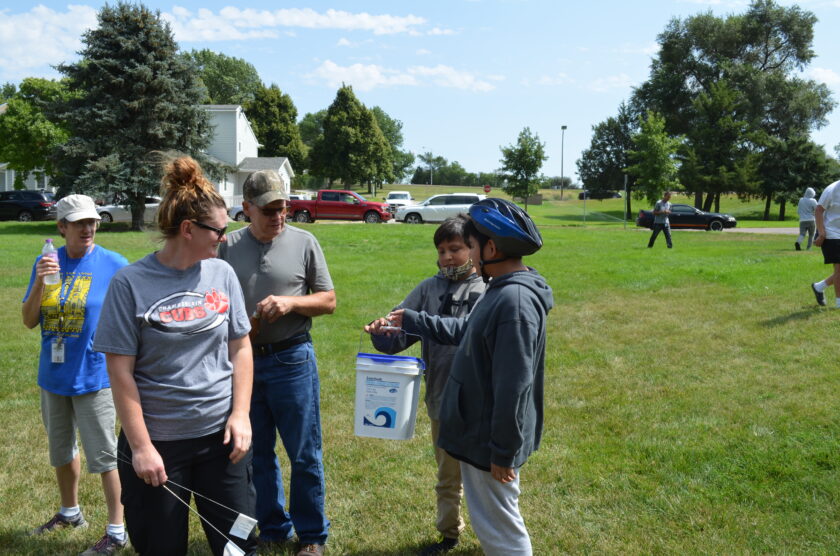 In the end, two homes managed to catch and retain frogs for the races. Each home took turns placing their frogs in a center circle to see which frog could jump the farthest after three jumps. Kids clapped their hands or tapped their feet to encourage a big jump from their froggy friends. White flags were used as jump markers as each frog gave it their best effort.
Because the frogs were so limited in number, one winner wasn't awarded. Instead every home got a giftcard prize. Kids were anything but "unhoppy" as they bounced up-and-down with joy. It was such a fun day!
After the races concluded, children safely released the frogs down by the Missouri River's edge.
It sounds like a small thing — holding frog races for children. But, fun moments like this mean a lot as children settle into a new school year.
"We're trying to provide outdoor activities for the homes while off-campus activities are still limited a bit," said Julie, 1-6 Residential & Program Evaluation Director.
Other activities students have been taking part in include taking in movies at the local State Theatre in Chamberlain; participating in a scavenger hunt; swimming and paddle boarding at American Creek beach; a student triathlon and so much more!
With so much going on, it's unclear who hops from one thing to the next more — the kids or the frogs. *wink*
Thank you for supporting St. Joseph's Indian School. Follow us on Facebook to see more fun student experiences at our school.