Yesterday, I was off campus to attend a diocesan sponsored workshop on preaching. Most surveys on religion highlight the need for improved quality of preaching across denominational lines. I was inspired by hearing how others approach their homilies. One priest starts every preparation period with the prayer, "O God help me to love these people and give them the very best I can."
In addition to prayer, a good preacher must also know the needs of their congregation, and what issues and concerns are closest to their hearts. The day reinforced the urgency and importance of sharing the good news of the gospel. While most of my homilies are geared toward the Lakota (Sioux) children at St. Joseph's Indian School, that may even take on greater importance because they soak in all that we say (and especially all we do).
…
St. Joseph the Carpenter was skilled with tools of his trade. In preparation for the feast of St. Joseph the Worker (May 1), our religious education classes have embarked on a service project. They are building a tool shed. When it's finished, they will donate it to the local crisis center in Chamberlain, which provides shelter for families suffering from domestic violence.
It's interesting to watch how some kids dive right in and really enjoy such a hands on project, knowing that it will be doing a lot of good for others.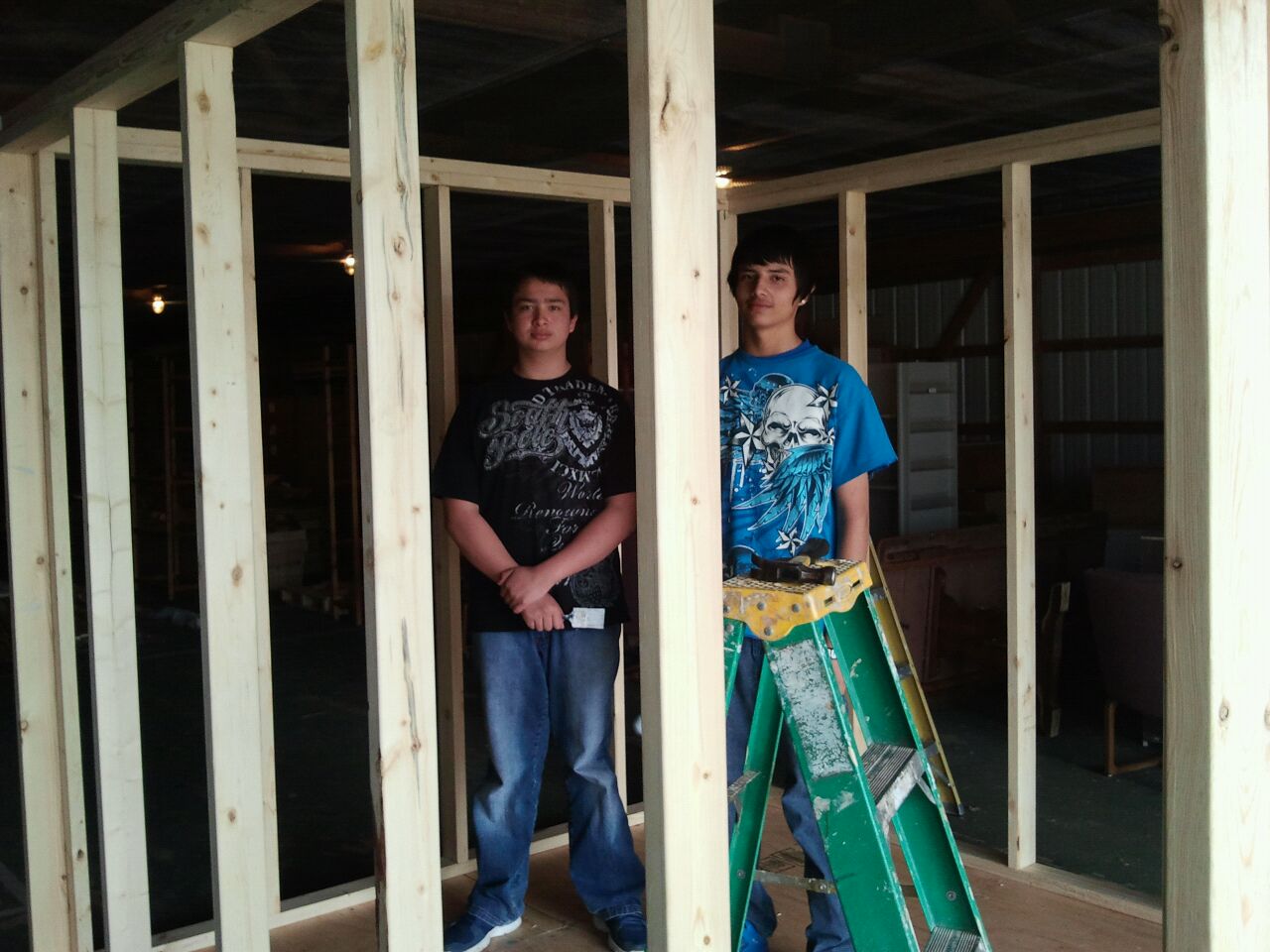 …
About 30 students of all ages recently gathered in our skating room. The occasion? The annual rib feed hosted by one of our long time houseparents, Steve! Each year around his birthday, Steve invites all the Native American students on campus for whom he has been a houseparent.
The menu is always the same – his mouthwatering BBQ ribs, corn on the cob, baked potato and topped off with his Butterfinger cake. It's a delightful reunion and students share memories of their homes in their days with Steve. Often, houseparents will work with sibling groups over the years, and I noticed family members who are now spread out in different homes because of their ages sitting next to one another and enjoying some of the comforts of real family bonding.