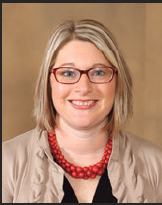 Hello from St. Joseph's Indian School in Chamberlain, South Dakota!
My name is Laura and I have been the Donor Relations Officer here at St. Joseph's for the past fifteen years.
We are reaching my favorite time of year!
St. Joseph's students are back on campus. They have been in school for a little over a month and are busy with class and extracurricular activities. I am currently busy speaking with donors from all around the United States, sharing information about our upcoming 39th Annual Powwow.
I had the first donors register for the 2015 powwow during the 2014 event! There are now over 400 donors and friends registered to attend our powwow. They will begin arriving next week to take in all of the fun!
During the powwow festivities, I get to reunite with people who come every year. I also meet lots of new people who are visiting St. Joseph's Indian School for the very first time!
The powwow is definitely a highlight of the school year here at St. Joseph's, for students and staff alike. Don't get me wrong, it is a lot of work for employees to have campus ready for our visitors, but we wouldn't have it any other way! Every department on campus pitches in to make the festivities run smoothly .
Our 39th Annual Powwow festivities begin on Thursday, September 17 with guest registration, a reservation bus tour, the powwow royalty crowning ceremony and a meet & greet in the evening. at a local motel.
On Friday, guest registration will continue along with cultural activities, tours of the school, cultural performances and our Tiyospaye Banquet.
Prior to Grand Entry on Saturday, there will be tours of students' homes and an open house at Our Lady of the Sioux Chapel. Following the powwow, Mass will be celebrated and dinner is served to everyone in attendance.
If you would like additional information about St. Joseph's powwow or helpful links in planning your visit , please call 1-800-584-9200 or visit www.stjo.org/powwow. We would love to have you join us!
For those attending, I would like to wish you all a safe trip out to beautiful South Dakota and St. Joseph's Indian School.
See you soon!
Laura
Donor Relations Officer