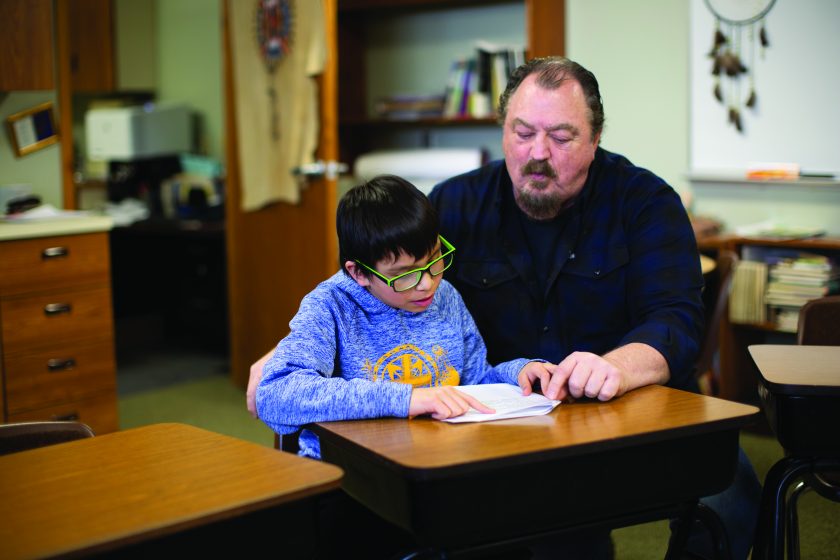 The Lakota language is dangerously close to extinction.
According to the Lakota Language Consortium, recent linguistic surveys and anecdotal evidence reveal there are only 2,000 first-language Lakota speakers remaining, on and around the reservations of North Dakota and South Dakota. This number represents less than 2% of the total Lakota population. 
Today, the average Lakota speaker is 65 years old. These existing speakers are dying and are not being replaced by new Lakota-speaking generations.
In 2015, St. Joseph's Indian School joined forces with the Lakota Language Consortium to help save the Lakota language by giving our students the tools to become fluent Lakota speakers.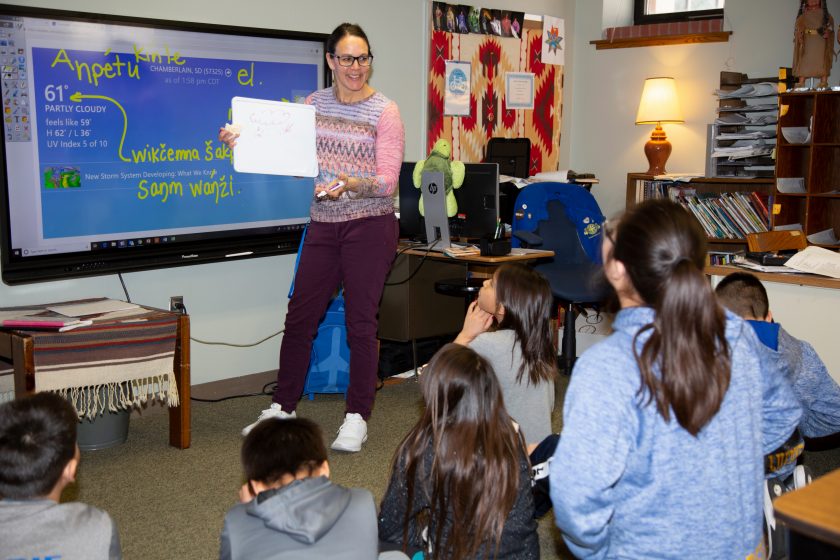 LaRayne has taught St. Joseph's Native American Studies classes for nearly two decades at St. Joseph's and has seen the success of the new curriculum.
"Our students want to speak Lakota," she said. "In class when a student hears someone speaking fluently, they just smile and say, 'Wow! Keep talking like that!'"
In a supportive effort, we will now be following the language standards students are using in our communications with you, our generous supporters. For example, you have seen the word pilamaya – thank you. With the new spelling and diacritics, this will now be philámayaye – thank you.
See what other popular words and phrases have changed and download your own FREE flashcards here.
There is promise the Lakota language can endure. As students grow in their language skills and become fluent speakers, it can move from endangered to thriving.
After all, the Lakota culture depends on it.
"Without language, there is no culture. We need language in our songs and our ceremonies. We need it in our hearts," said LaRayne. "We need it in life."
Philámayaye – thank you – for supporting classroom and cultural opportunities like this for St. Joseph's students.
Learn Lakota along with our students by watching Lakota Word Wednesday videos on YouTube and Facebook, or by downloading your very own flashcards for free!