We Serve and Teach.  We Receive and Learn.  This is our motto at St. Joseph's Indian School.   Here we are dedicated to lifelong learning and nurturing the whole child.  That is why teaching and learning expands well beyond the classroom.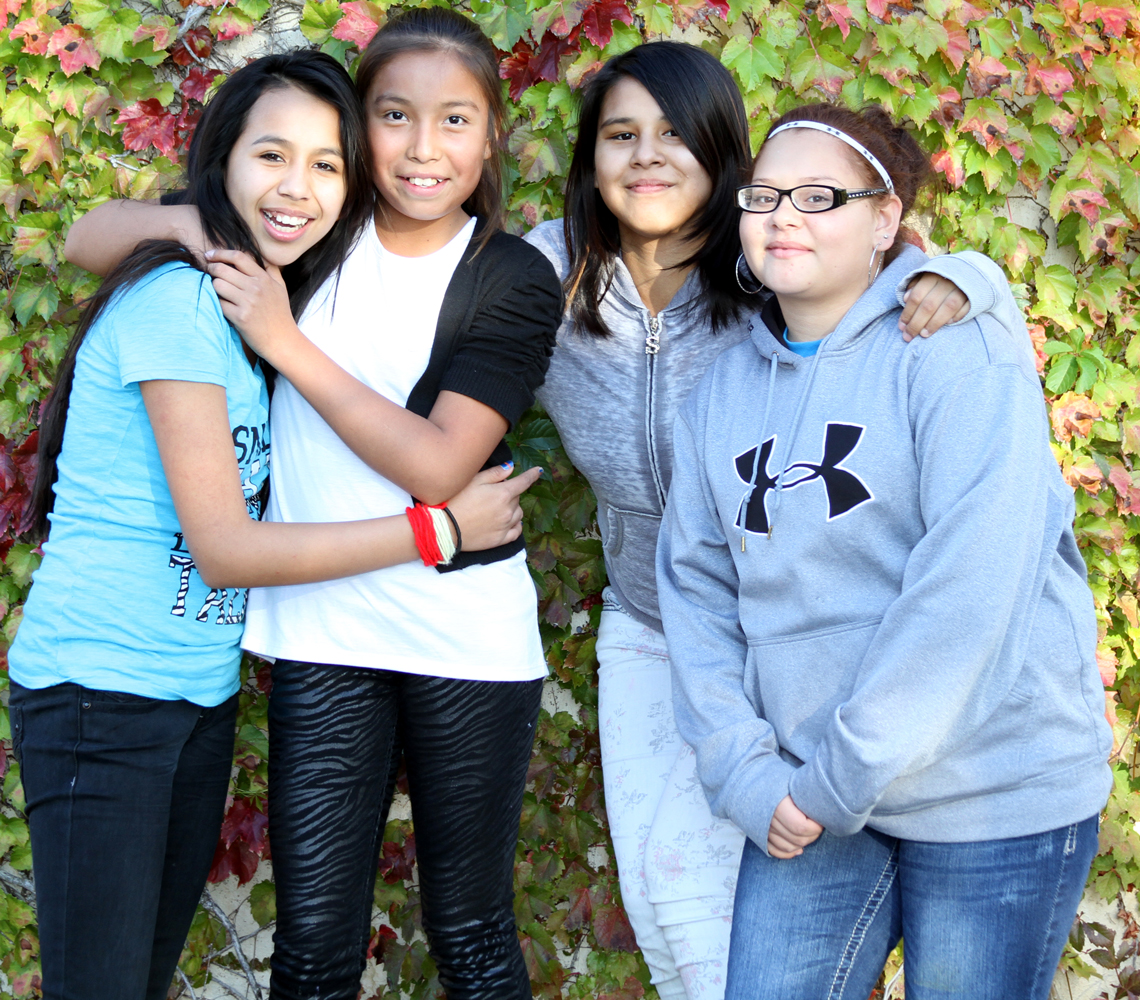 Today is Wednesday night, so typically that would be an Enrichment night, except that our Lakota students have gone home for Thanksgiving break.  Every Wednesday night, St. Joseph's homes have activities to round out student learning.
The skills students learn can be intangible—like  building healthy relationships and dealing with peer pressure— or more concrete tasks—managing money or  addressing envelopes.  The activities are age-appropriate.  High school students have Sons and Daughters of Tradition, a culturally based group with a talking circle and visiting Lakota (Sioux) elders.  The younger homes have workbooks chock full of lessons and activities.
I love doing activities with the kids.  One week we talked about hygiene: why we work so much at keeping homes and bodies clean, and some of the issues that come up with poor hygiene practices.  For example, sharing eyeliner can cause an outbreak of pinkeye. L
Another week we talked about the difference between being assertive and aggressive.  The lessons tied together pretty well – if you have to approach a peer about a hygiene issue, how can you do that it in an assertive, non-shaming way. "Umm, would you like a breath mint? Or perhaps some perfume?"
Honestly though, the Masters of Enrichment are our Rec center staff.  It is one thing to talk to kids about cooperation.  The students can brainstorm lists and fill out worksheets in the home, but when it comes to actually practicing the skill, no one makes it more fun than Brian, Andy and Shoney.
I remember one particularly rough week with the 6-8th grade girls.  We had done some worksheets on friendships and qualities we look for in a friend.  This didn't stop them from bickering and foot-dragging when it came time to help a peer with a kitchen task.  "It's not myyy joooooobbbbb!"
After our designated hour of class time in the home, we had a special hour of learning at the Rec center. Shoney and Andy took them outside for some friendly competition.  They were given the task of standing shoulder to shoulder and foot to foot, and walking about 10 yards while keeping their foot touching their neighbor's. It was the Stevens girls versus the Pinger girls in a race against time.  They shouted encouragement.  They strategized.  They coaxed.  They urged.  They kept it together.
The next task was to fit all 12 girls into the circumference of a hula-hoop without touching the ground outside the hoop.  Suddenly their differences became assets, and their ability to get close to each other became critical.   The tallest girl stood in the middle and the smaller girls hung off her like a maypole.  The others squeezed and tugged and balanced on one foot to make it work.  In less than 20 seconds, they accomplished what an hour of "talking" about friendship failed to do.  The girls pulled together.  They didn't leave anybody out of the circle.
At prayers that night, the girls shared that they liked doing the activity.  Did they realize it was all about learning?  No.  I think it was more like putting cheese sauce on broccoli.  All they knew was that they liked it, and that they would try it again if it were offered again.  Works for me.
Last night we cleaned the homes as the kids prepare to go home for break. Laundry! Dusting! Cleaning out the fridge!  Not as exciting as relay races, but important things to learn nonetheless.
We have so much to be thankful for in the upcoming days.  We're looking forward to a nice break and visits with family and friends.  I hope that all the friends of St. Joseph's also have an enjoyable Thanksgiving.  Wopila tanka – many thanks!  Claire