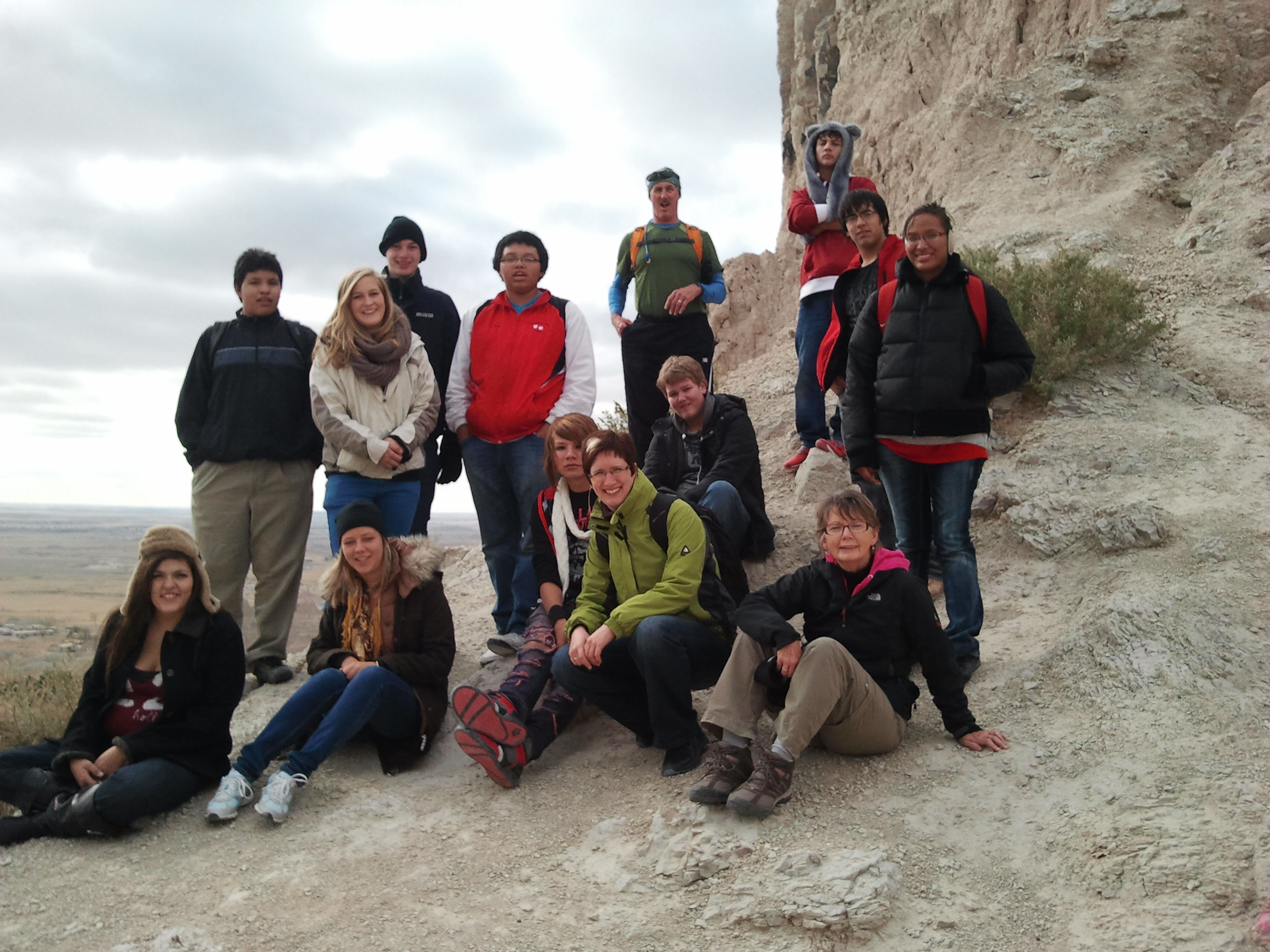 We experienced two of South Dakota's best known mountains today. One must see is, of course, Mount Rushmore, where we took our German exchange students for the essential photo ops. While their command of English is quite good, they were pleased to find a good selection of the monument's brochures in German, which made it nice for souvenirs for friends and family back home. Besides the famous faces, our students took almost as many pictures of the stray mountain goat that wandered into the parking lot.
I've been to Mount Rushmore many many times. Seeing it through the eyes of visitors for the first time helps make it a magical and inspirational place.
In contrast with Mount Rushmore's huge gifts store, cafeteria and all the amenities, Harney Peak is in the Black Elk wilderness area, accessible only by a long hike. We carried water and snacks in our back packs. Atop the 7,400 foot peak, the highest point east of the Rockies, stands a fire watch tower. It was built in the 1930's by the Civilian Conservation Core, and staffed until the early 80's. From the peak you can see about 50 miles in every direction. Spectacular! The Lakota holy man Black Elk spoke of his vision quest in this very area.
The hike was strenuous, with about a thousand foot climb up 3 miles of trail. For me coming back down was harder in spots than going up. The loop took us about four hours. We staggered our group of 18, and let everyone go at their own pace. We had a bus key at the end in case anyone got tired, but I was most impressed that everyone completed the pilgrimage.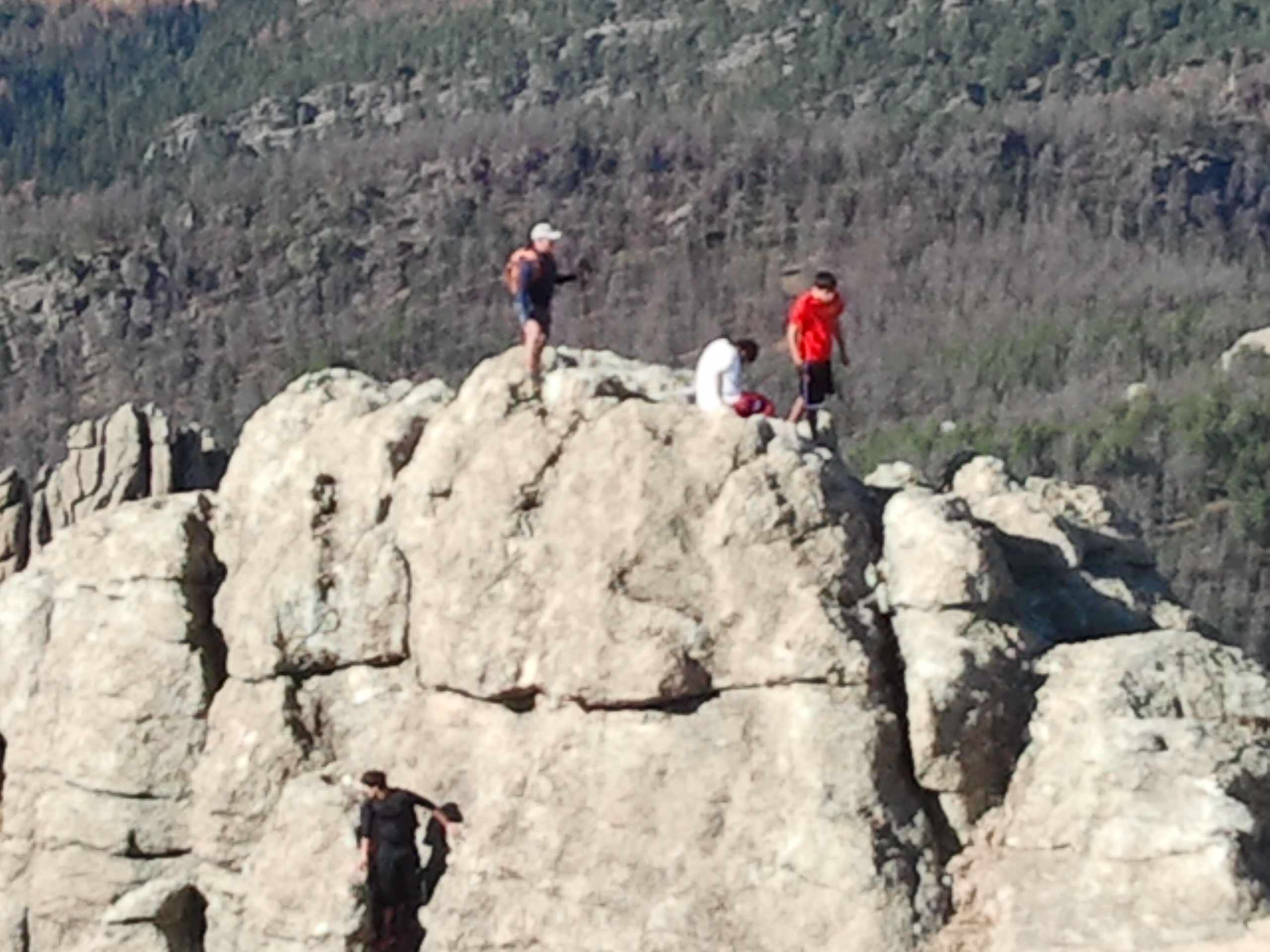 I couldn't keep up with most of the high school students. When they reached the top some still had energy to burn and explored the rocks and ledges surrounding the peak. I had some time with hiking companions, but more time alone, and that time was prayerful and meditative. When the going got tough, I thought of what it must have been like for Jesus to carry his cross along a rocky road, in far more difficult circumstances. I also remembered the people I've climbed the trail with in previous years, and lifted them up in prayer.
When we got back to Rapid City, we finished the evening at a buffet restaurant, where the tired but satisfied group refueled and recounted their adventures along the trail. Tomorrow I'll head back to Chamberlain, while the group heads further west to experience Devil's Tower.